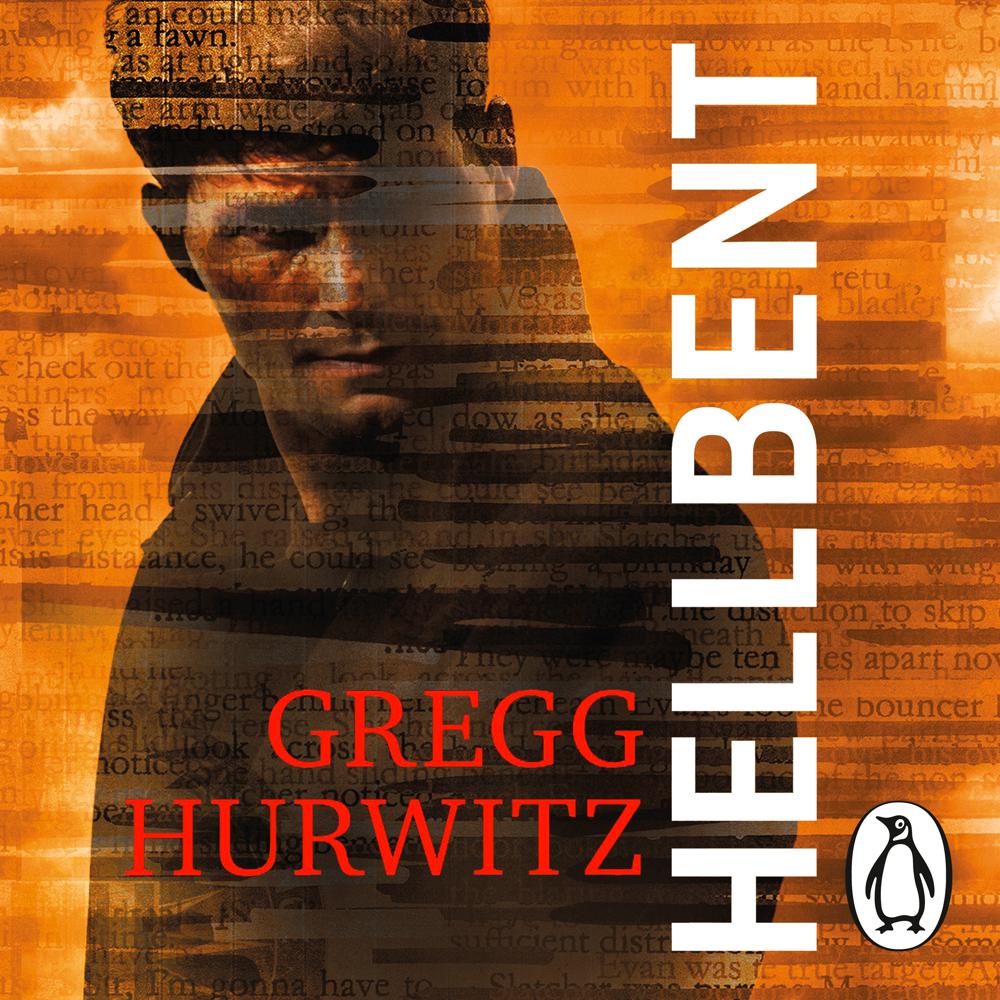 Narrated By: Scott Brick
Duration: 12 hours and 29 minutes
What to expect
Penguin presents the audiobook edition of Hellbent by Greg Hurwitz, read by Scott Brick. A TOP TEN AUDIOBOOK on Audible.

EVAN SMOAK, THE HERO OF ORPHAN X and THE NOWHERE MAN, must save and protect his old mentor Jack.

'OUTSTANDING IN EVERY WAY' LEE CHILD
______________

'Do you need my help?'

They called him Orphan X. Evan Smoak used to be a government secret weapon.
Then he ran and became the man you call on when you've nowhere else to turn.

This time it's a teenage runaway called Joey.
Like Evan she's no innocent: she was brought up inside the same programme that raised him.

Now Evan must find Joey before those hunting her do.
Which is where the trouble begins.

Because this might not be about Joey at all.
And if it's not, then it must be about Evan.

But finding out why could kill them both ...

'A masterpiece of suspense and thrills' Daily Mail

'The page-turner of the season' The Times

'A rival to Reacher' Independent
Genre
Espionage and spy thriller, War, combat and military adventure fiction, Crime and mystery fiction
Listen to a sample
If Bond and Bourne had a lovechild, Evan would be that end product. We're treated to a superb combination of suspense, action, and plot twists from cover to cover.
Nail-biting, twisty thriller . . . [that will] appeal to devotees of Robert Ludlum's "Bourne" series
This is a great novel ... Do not miss this one
As well-done as the rest of the series and bloody good fun
A serious contender for best thriller of the year
Hellbent is Gregg Hurwitz firing on all cylinders
Praise for Orphan X
Orphan X blows the doors off most thrillers I've read and catapults the readers on a cat-and-mouse that feels like a missile launch. Read this book. You will thank me later
Orphan X is his best yet - a real celebration of all the strengths Gregg Hurwitz brings to a thriller
Orphan X is the most gripping, high-octane thriller I've read in a long, long time!
Orphan X is most exciting new series character since Jack Reacher. A page-turning masterpiece of suspense
Mind blowing! A perfect mix of Jason Bourne and Jack Reacher
Orphan X is the most exciting thriller I've read since The Bourne Identity ... A new thriller superstar is born!
Orphan X is not good. Orphan X is great. Whatever you like best in a thriller - action, plot, character, suspense - Orphan X has it
A new series character to rival Reacher . . . anyone reading Orphan X won't be surprised that a cadre of peers, from Tess Gerritsen to Lee Child, have lined up to praise it
Bestseller Hurwitz melds non-stop action and high-tech gadgetry with an acute character study in this excellent series opener . . . Evan Smoak is an electrifying character
In terms of plot, characters, suspense and innovation, Orphan X is outstanding . . . I've always thought that one reason for Tom Clancy's success was the endless detail he provided about military hardware, and that the James Bond novels benefited from the loving attention Ian Fleming devoted to the martinis, expensive cars and gorgeous women he so admired. Hurwitz outdoes both writers . . . Orphan X is a smart, stylish, state-of-the-art thriller. It's also the start of a series, one that might give Lee Child's Jack Reacher books a run for their money
A masterpiece of suspense and thrills . . . Turn off the real world and dive into this amazing start to a new series