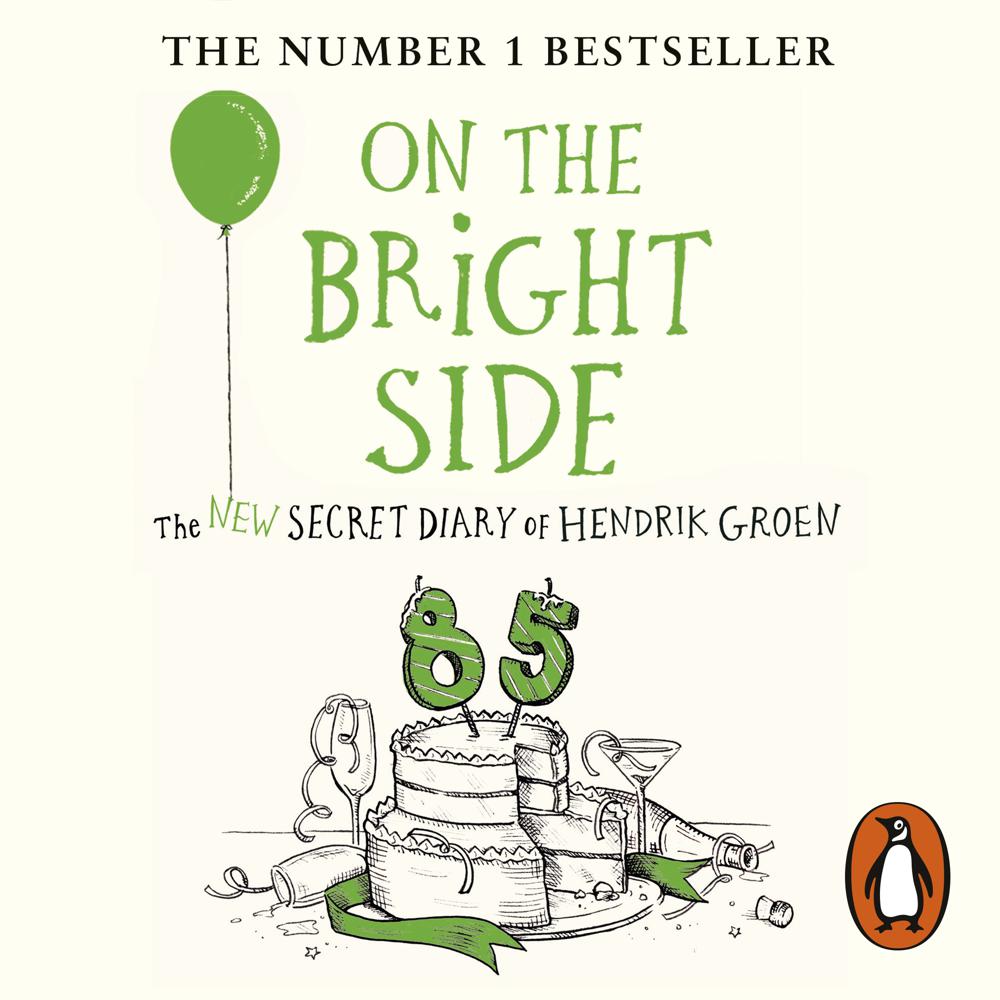 Narrated By: Patrick Ryecart
Duration: 15 hours and 24 minutes
What to expect
Penguin presents the audiobook edition of On the Bright Side by Hendrik Groen, read by Patrick Ryecart.
Everyone's favourite octogenarian is back and - together with the Old-But-Not-Dead Club - is more determined than ever to wreak havoc.
After a year mourning the death of his beloved friend Eefje, Hendrik picks up his pen once again to chronicle the goings on both inside his care home and in the increasingly confusing world outside. He may be older and a little more wobbly but his appetite for mischief hasn't diminished. When fears arise that the home is set for demolition it's up to Hendrik and the Old-But-Not-Dead Club to intervene.
Both heart-breaking and hilarious, we see Hendrik make new friends whilst losing old ones and embarking on new adventures while confronting the realities of old age. Written with his characteristic charm and candour Hendrik is determined to enjoy his autumnal years and turn a twinkly eye on the brighter side of life.
Genre
Biographical fiction, Fiction in translation, Modern & contemporary fiction, Generational sagas, Narrative theme: Social issues, Satirical fiction & parodies, Humour
Listen to a sample
'A story with a great deal of heart, it pulled me in with its self-deprecating humour, finely drawn characters and important themes. Anyone who hopes to grow old with dignity will have much to reflect on'
Very funny
Full of off-beat charm and quirky characters
Hendrik pens an exposé of his care home, sets up the Old-But-Not-Dead club and relishes the arrival of a new female resident. This geriatric Adrian Mole made me laugh and think. Terrific
I laughed until I cried and then laughed and cried some more
A funny but also touching diary praised for its wit and realism
I laughed until I cried and then laughed and cried some more
Praise for The Secret Diary of Hendrik Groen, 83¼ Years Old
Very funny
Thoughtful, anxious and gruff... Laced with humour
A joy to read, as much concerned with friendship and dignity as it is with the debilitating effects of aging ... An entertaining and uplifting story of a man in the winter of his days, stoic in the face of bureaucratic nonsense and an unabashed need to wear a nappy. Imagined or not, this is the diary of someone who wants nothing more than to be allowed see out his days with dignity and respect. It's not too much to ask, really, is it?
Amusing [and] wickedly accurate ... I was constantly put in mind of One Flew Over The Cuckoo's Nest, another comi-tragedy concerning the tyranny of institutions of the unwanted. Enjoy Groen's light touch but do not be fooled by it. We live in an ageing society. The Secret Diary of Hendrik Groen is a handbook of resistance for our time
So much more than just a comedy. It's a story about how friendship, selflessness and dignity lie at the heart of the human experience. When I'm an old man, I want to be Hendrik Groen.
There are many laughs in this book but it's so much more than just a comedy. It's a story about how friendship, selflessness and dignity lie at the heart of the human experience. When I'm an old man, I want to be Hendrik Groen
Terrific. This geriatric Adrian Mole made me laugh
A story with a great deal of heart, it pulled me in with its self-deprecating humour, finely drawn characters and important themes. Anyone who hopes to grow old with dignity will have much to reflect on
Highly entertaining ... a delightful and touching saga of one man's way of coping with old age ... we may assume that Hendrik Groen is a character of fiction. But it is a fiction so closely based on the observation of real life that it is utterly convincing