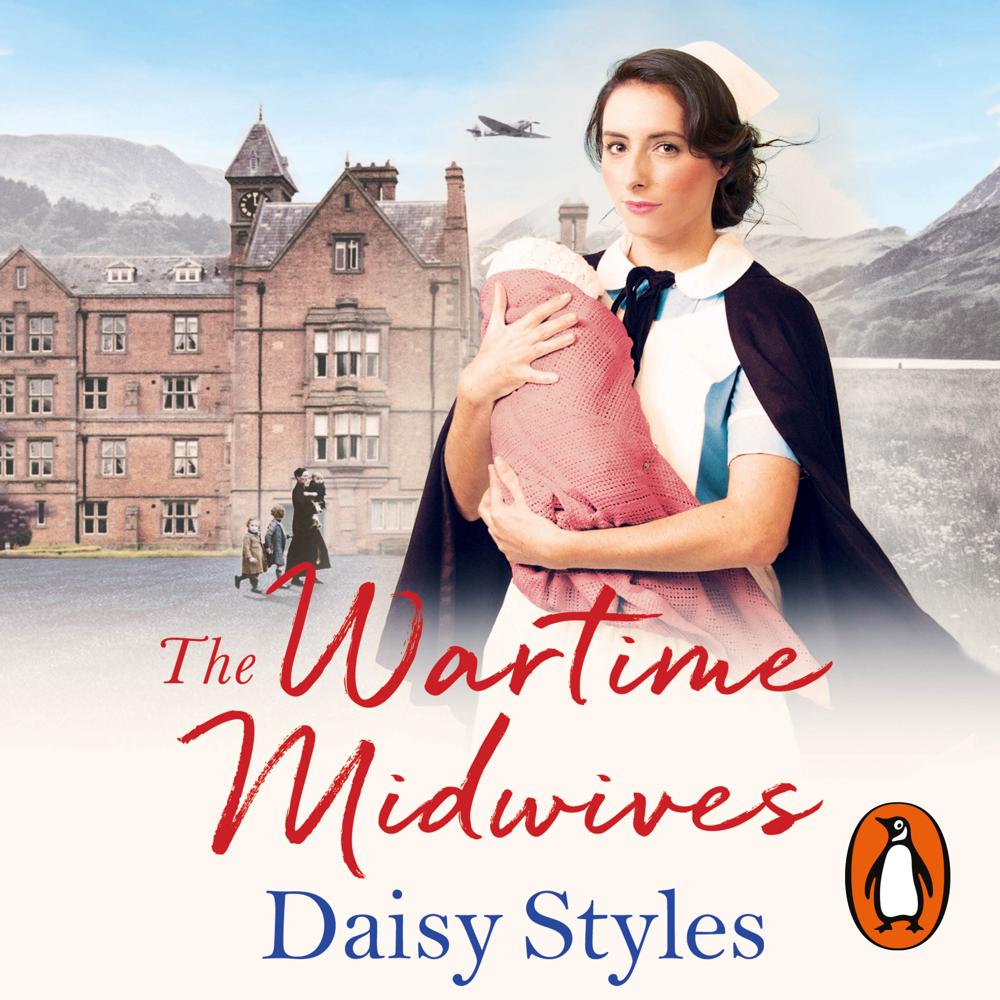 Narrated By: Helen Lloyd
Duration: 11 hours and 47 minutes
What to expect
Penguin presents the audibook edition of The Wartime Midwives written by Daisy Styles, read by Helen Lloyd.
1939.
Mary Vale, a grand and imposing Mother and Baby Home, sits on the remote Fylde coast in Lancashire. Its doors are open to unmarried women who come to hide their condition and find sanctuary.
Women from all walks of life pass through Mary Vale, from beautiful waitress Emily, whose boyfriend has vanished without trace, to young Isla, cast out by her wealthy family after her first year at university goes horribly wrong.
Awaiting them is Nurse Ada and Sister Anne who work tirelessly to aid the mothers and safely deliver the babies. But the unforgiving Matron and Head of Governors, Captain Percival, have other, more sinister, ideas.
As war looms the women at Mary Vale must pull together for the sake of themselves and their babies and Ada and Anne must help protect their patients, no matter what the cost.
Praise for Daisy Styles
'This book brought home wonderfully the vivid camaraderie wartime women shared and their immense sacrifices on the Home Front. Well done Daisy for creating characters that are real women in the best sense. Funny, scheming, loyal and witty, but about all, hardworking and proud. An absolute joy to read' Kate Thompson, bestselling author of Secrets of the Singer Girls
'Feisty young women, a country house in wartime and a scheming aristocrat - all ingredients for a cracking story with truly endearing characters' Annie Murray, bestselling author of Now The War Is Over
Genre
Generational sagas, Historical fiction, Historical romance, Second World War fiction, Romance: medical, Romance, Family life fiction, Narrative theme: Love & relationships
Listen to a sample
Praise for Daisy Styles
This is her best yet. I devoured it in one sitting - it's a real page turner that will delight and tug at the heart strings of readers everywhere. Wonderful!
Best new summer books
Feisty young women, a country house in wartime and a scheming aristocrat - all ingredients for a cracking story with truly endearing characters
This book brought home wonderfully the vivid camaraderie wartime women shared and their immense sacrifices on the Home Front. Well done Daisy for creating characters that are real women in the best sense. Funny, scheming, loyal and witty, but about all, hardworking and proud. An absolute joy to read