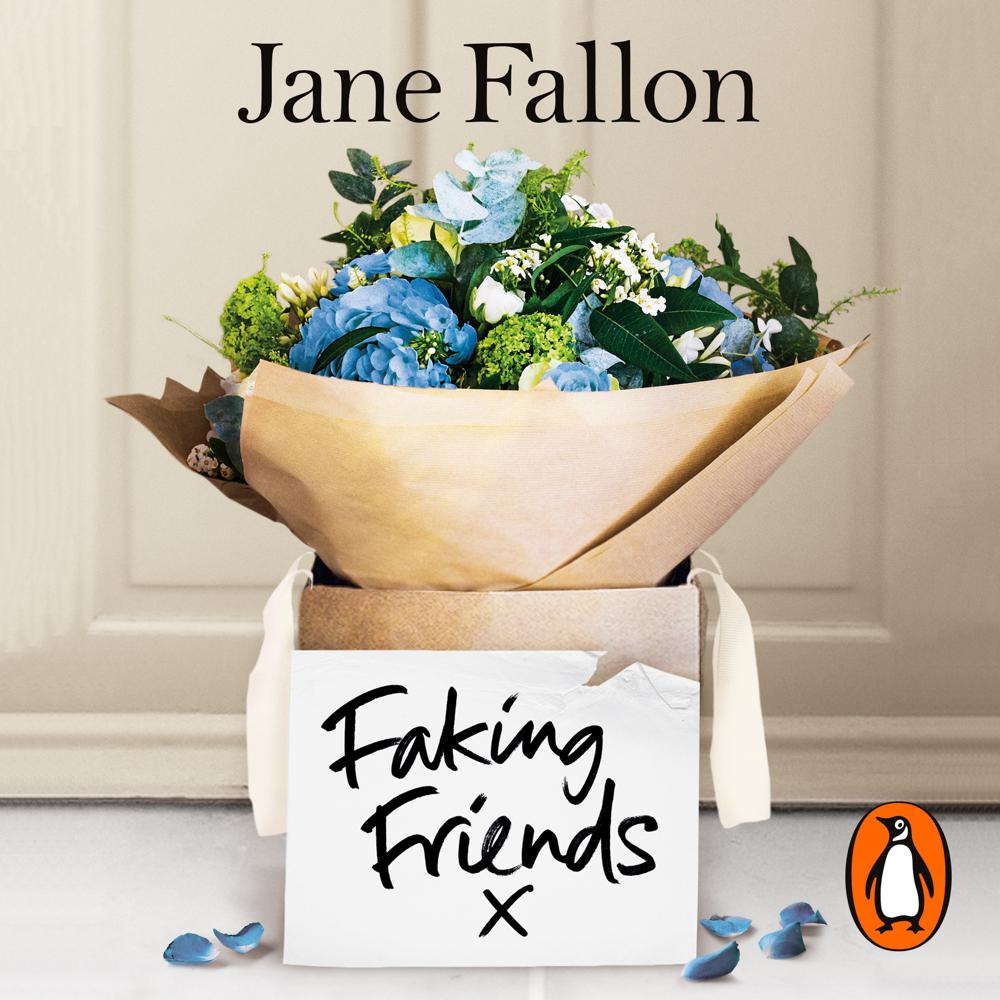 Narrated By: Sally Scott, Kristin Atherton
Duration: 10 hours and 24 minutes
What to expect
Penguin presents the audiobook edition of Faking Friends by Jane Fallon, read by Sally Scott and Kristin Atherton.

Best friend. Soulmate. Confidante. Backstabber.

Amy thought she knew who Melissa was - then again, Amy also thought she was on the verge of the wedding of her dreams to her long-distance fiancé. When her career begins to unravel, she pays a surprise trip home to London. Her boyfriend Jack is out, but another woman has been making herself at home . . . And that Other Woman is Melissa.

Amy has lost her job, her fiancé and her home in one disastrous weekend - but instead of falling apart she's determined to get her own back. Piecing her life back together won't be half as fun as dismantling theirs, after all.
Genre
Contemporary lifestyle fiction, Modern & contemporary fiction, Humorous fiction
Listen to a sample
You will tear through this gripping tale of love, betrayal and the importance of fighting back
Praise for Jane Fallon
Jane Fallon injects a smart edge into the chick-lit genre
It's a deliciously wicked book and if you haven't read it . . . you should!
Jane Fallon superbly taps into our inner Avenger. A hugely compelling and unpredictable story about what happens when friendship goes wrong. It had me gasping out loud on several occasions. I loved it and just couldn't put it down!
What a glorious, heartfelt and enlightening book!
Absolutely brilliant
Gripping stuff . . . A great, intelligent read
Compulsively readable
Well-crafted, dryly funny
Great fun
Chick lit with an edge
I raced through Jane Fallon's delicious new page-turner about friends behaving badly. It's unpredictable and feisty, with a lead character that's a long way from the average romantic heroine
Fun and feisty women's fiction at its very best
Brilliant and original
A deftly plotted, witty tale of revenge. It's a romcom with attitude - a perfect wicked pleasure to begin a new year of reading
Deliciously devious . . . A darkly comic and addictive read
Before long events are spiralling drastically out of control
Sparkling and unpredictable
A hilarious page-turner
Enthralling
Barbed, twisty and full of deliciously dry wit, this is smart stuff to race through
I love Fallon, she's in a category all of her own - her books are great fun and her characters are fabulous, believable women who take no nonsense
Intelligent, edgy and witty
Brilliant, original, edgy and compulsively readable
Witty, well observed
Deliciously edgy
I've just finished this . . . it's FABALISS. I was SO GRIPPED