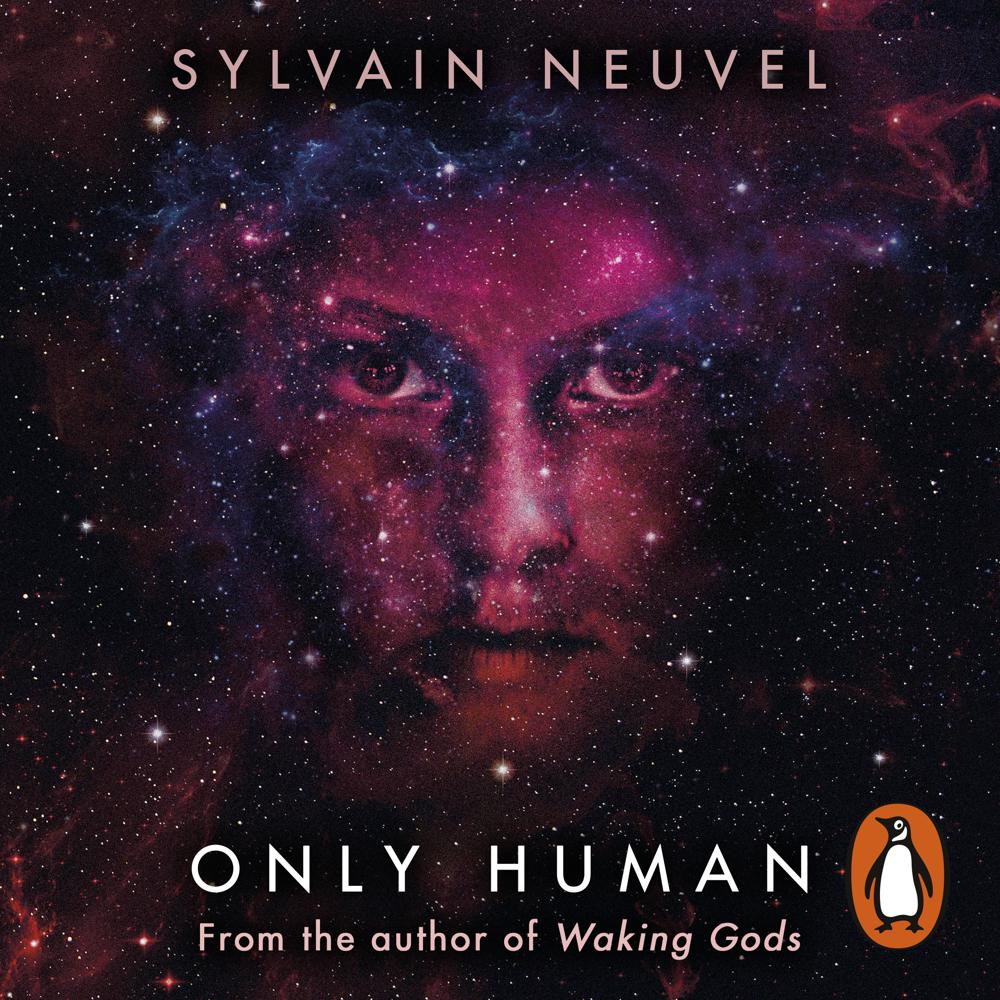 Narrated By: Sylvain Neuvel, William Hope, Charlie Anson, Adna Sablyich, Laura Kirman, Julie Rogers, Christopher Ragland, Jennifer Woodward, Eric Meyers, Madeleine Rose, Laurence Bouvard, Aaron Vodovoz, Patricia Rodrigues, Lance C Fuller
Duration: 8 hours and 41 minutes
What to expect
Penguin presents the audiobook edition of Only Human by Sylvain Neuvel, read William Hope, Charlie Anson, Laurence Bouvard, Adna Sablylich, Laura Kirman, Aaron Vodovoz, Julie Rogers, Christopher Ragland, Patricia Rodrigues, Jennifer Woodward, Eric Meyers, Madeleine Rose, Lance C Fuller and featuring a cameo from the author.

We always thought the biggest threat to humanity would come from the outside.

We were wrong.

As the human race picks up the pieces of destruction left behind, a new world order emerges. New alliances are formed. Old divisions are strengthened. And, with a power struggle fuelled by the threat of mutually assured destruction, nothing is certain.

At a time when the world's nations should have been coming together, they have never been more divided.

With the human race teetering on the brink of total war, Rose, Vincent and Eva must choose sides. But doing the right thing might mean making the ultimate sacrifice.
Genre
Science fiction: aliens / UFOs, Science fiction: apocalyptic and post-apocalyptic, Science fiction: near-future, Thriller / suspense fiction, Science fiction: space opera, Science fiction: space exploration, Adventure fiction, Science fiction, Dystopian and utopian fiction, Psychological thriller
Listen to a sample
Praise for Waking Gods
This year's The Martian... if you want a captivating story with some serious sci-fi elements and dark undertones, this is it! So good and so eerie
Kick-ass, one-on-one robot action combines with mind-bending scientific and philosophical speculation. Series science-fiction fans will enjoy this follow-up filled with unexpected revelations and a surprise finale
It bursts at the seams with big ideas. This book is a sheer blast from start to finish
Pure, unadulterated literary escapism featuring giant killer robots and the looming end of mankind. In a word: unputdownable
Praise for Sleeping Giants
A page-turner of the highest order!
A superb follow-up - we can't wait to see where Neuvel takes this story next
One of the most promising series kickoffs in recent memory