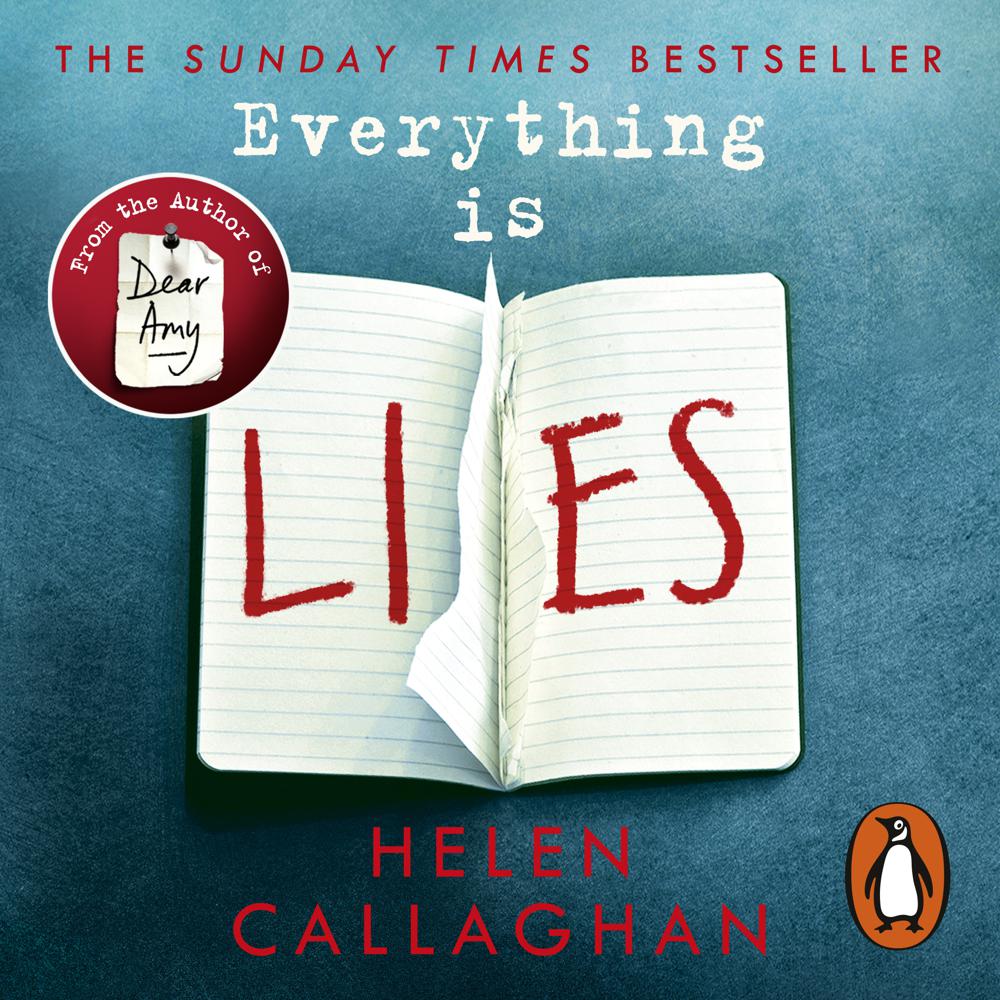 Narrated By: Sian Thomas, Anna Popplewell
Duration: 11 hours and 44 minutes
What to expect
Penguin presents the audiobook edition of Everything is Lies by Helen Callaghan, read by Anna Popplewell and Sian Thomas.
No-one is who you think they are
Sophia's parents lead quiet, unremarkable lives. At least that is what she's always believed.
Everyone has secrets
Until the day she arrives at her childhood home to find a house ringing with silence. Her mother is hanging from a tree. Her father is lying in a pool of his own blood, near to death.
Especially those closest to you
The police are convinced it is an attempted murder-suicide. But Sophia is sure that the woman who brought her up isn't a killer. As her father is too ill to talk it is up to Sophia to clear her mother's name. And to do this she needs to delve deep into her family's past - a past full of dark secrets she never suspected were there . . .
What if your parents had been lying to you since the day you were born?
'Riveting' Sunday Times
Genre
Psychological thriller, Crime & mystery: women sleuths, Modern & contemporary fiction
Listen to a sample
Praise for Dear Amy
An accomplished psychological twister
I knew from the first page that this was going to be a brilliant book, and I wasn't wrong. A superb debut psychological thriller with an unusual and original premise which keeps the reader hooked until the last page
An enthralling and compelling page-turner with twists that kept me guessing. The ending is brilliantly shocking. I absolutely loved it
You'll struggle to separate the villains from the victims right up to the last pages of this absorbing psychological thriller
Riveting
Well written and pacey
I sat on the edge of my seat while reading this
The suspense thriller readers hope for-a tense plot, imaginative twists, and smart writing
Wow - this one's a roller coaster!
You'll be hooked!
Tense . . . satisfying. Are we, perhaps, in a new Golden Age of women crime writers?
Engaging and utterly thrilling. The breath-taking finale is the most exciting and terrifying thing I have read in a very long time
One of the first 'must-read' books of 2018, by an author who's definitely on her way to great things