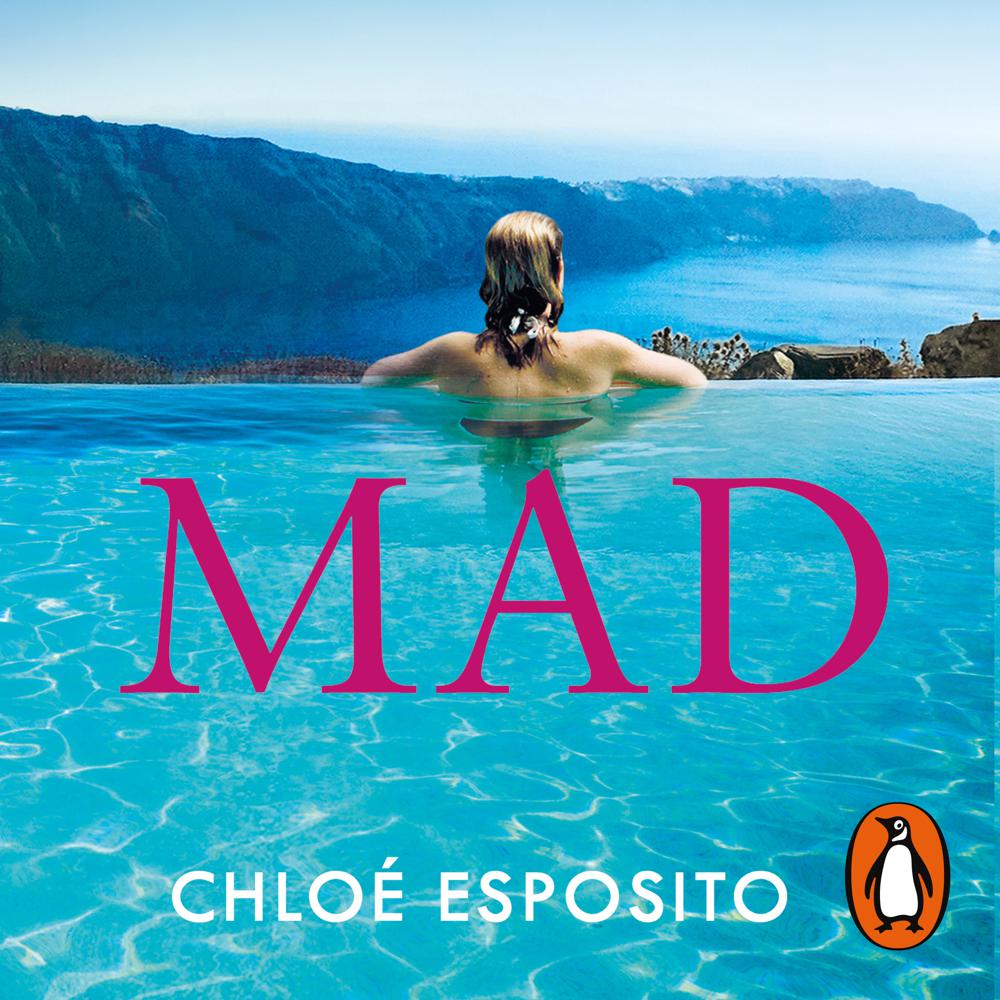 Narrated By: Emily Atack
Duration: 9 hours and 55 minutes
What to expect
Penguin presents the unabridged downloadable audiobook edition of Mad by Chloe Esposito, read by Emily Atack.
Seven days of sin. Seven days of secrets. Seven days to steal her sister's life.

Beth has always been the golden girl, leaving her identical twin, Alvie, in her shadow. She has everything Alvie ever wanted - the money, the hot husband, the cute baby, the fast car.
So when she invites Alvie for seven sun-drenched days at her luxury villa in Sicily, Alvie accepts. Just because Alvie can't stand Beth doesn't mean she can't enjoy a slice of her decadent lifestyle.
But her usually goody-two-shoes twin has a hidden agenda. And when the sisters swap identities for a day, it ends badly for Beth. Very badly.
It's Alvie's chance to steal the life that she deserves . . .
If she can get away with it.
'The must-have beach read'
Telegraph
'Sizzlingly glamorous'
Guardian
'A fast-paced tale of sex, lies and murder'
Stylist
Genre
Modern & contemporary fiction, Psychological thriller, Comic (humorous) crime & mystery, Contemporary romance, Fantasy romance
Listen to a sample
The white-hot debut
Pure, unadulterated entertainment. There is nothing Chloé Esposito's Alvie won't do. Strap in for a fun, fast and fresh read
If you loved [Paula Hawkins'] Into the Water, try Mad
Allergic to chick lit? Meet Alvie Knightly . . . Insane as its title promises
One of the most compelling and hilarious characters we've come across in a long time. Warning: this brilliant and dark book is not for the faint-hearted
This novel cracks along with frenetic, addictive style, beautifully descriptive in hot and heavy fashion . . . highly recommended
Mad is deliciously over-the-top, with a protagonist you'll never forget and an ending that promises more chaos to come
A page-turner, compelling and delightfully crazy. I can't wait for books two and three
So begins this caper that has Alvina up to her neck in designer labels, hot sex and trouble . . . outrageous - it kept me reading
She's an evil hot mess is what she is, and I kinda like it!
100% MAD about this book
Mad is certainly mad! I was hooked on our hero, Alvie
Chloé Esposito has broken the mould. The unconventional heroine and plot breaks so many conventions leading to an enjoyable, fast-paced read, which manages to be well-written and funny. It is perfect for the beach or a long journey
Whoa! Yeah I started my review like that . . . but that's what this book is whoooaaa! it truly is M.A.D. . . . Mental Addictive
Chloe Esposito introduces a compelling and uncensored antiheroine
Chloe [has] a fantastic natural vibrancy and humour in her work
Gone Girl plus . . . Esposito has added a dollop of Bridget Jones to the mix
Trust us when we say that you won't ever have encountered a character quite like Alvie Knightly - the often-drunk, sex-mad, always-sassy heroine . . . A brilliantly bonkers read
A summer read to make you hotter than the weather outside . . . you'd be mad not to find room for this in your case
Insane for all the right reasons - once you meet Alvie Knightly you won't want to turn your back on her, no way!
Like The Devil Wears Prada - fast-paced, but funnier and more readable
A fast-paced tale of sex, lies and murder . . . Sex and the City dialled up several notches
Raunchy, fun
Absolutely loved this book, a real page turner and I didn't want to come to the end
This summer's raciest read . . . The must-have beach read for millennials this summer
What readers are saying about Mad
Sizzlingly glamorous
Using Sicily as a backdrop with its gorgeous architecture, villas and sexy men, Esposito pens an unforgettable summer debut headed by a no-holds-barred protagonist
I just read Mad in one go. I bloody LOVED it. Like Gone Girl, if Amy Schumer had written it. SUCH fun