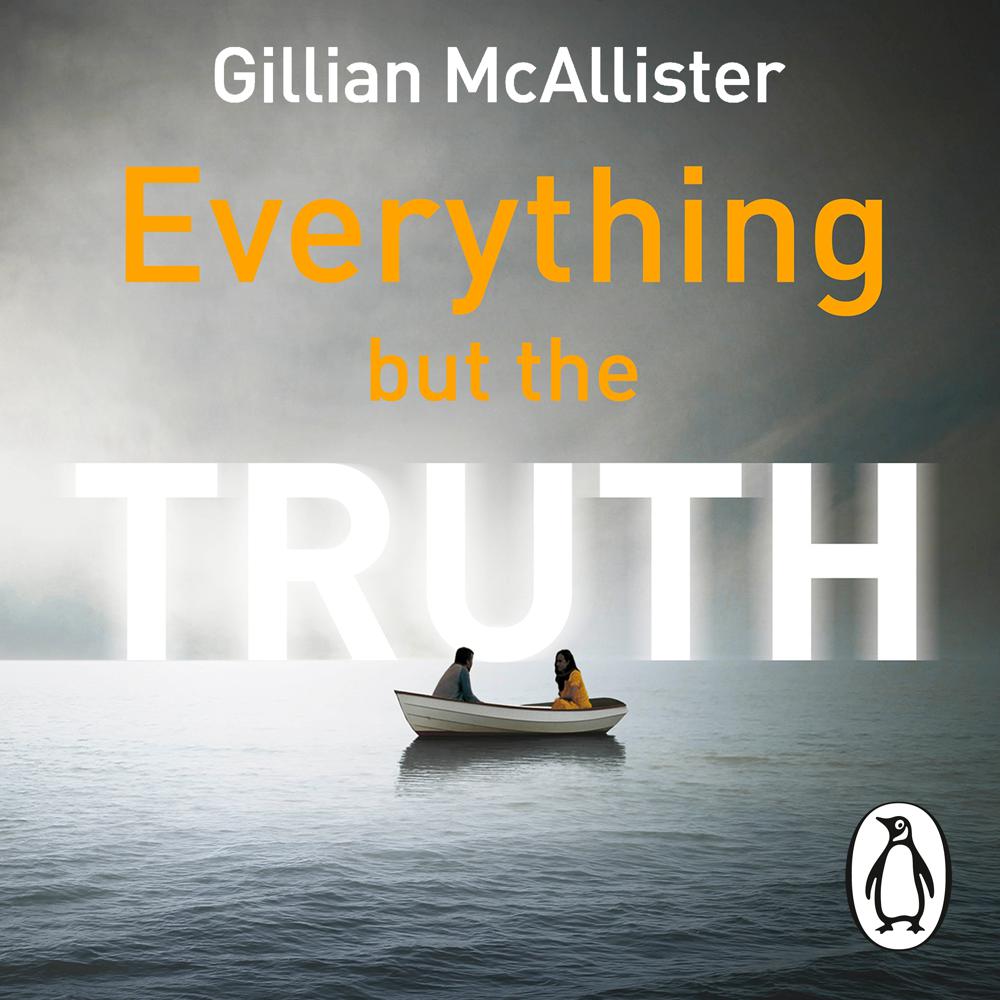 Narrated By: Colleen Prendergast
Duration: 10 hours and 53 minutes
What to expect
Penguin presents the unabridged, downloadable audiobook edition of Everything but the Truth by Gillian McAllister, read by Colleen Prendergast.

'Perfection. Intriguing and compelling. An exceptional debut' Clare Mackintosh, bestselling author of I See You

'A beautifully written domestic noir full of secrets and lies' Claire Douglas, bestselling author of Local Girl Missing

'Tense and compelling' Paula Daly, bestselling author of The Mistake I Made

'An utterly unique story with a deep heartbeat and expertly crafted moral dilemmas' Holly Seddon, author of Try Not To Breath

It all started with the email.

Rachel didn't even mean to look. She loves Jack and she's pregnant with their child. She trusts him.

But now she's seen it, she can't undo that moment. Or the chain of events it has set in motion.

Why has Jack been lying about his past? Just what exactly is he hiding? And doesn't Rachel have a right to know the truth at any cost?

'A gripping, compelling page turner that kept me up half the night' Liz Nugent, bestselling author of Lying in Wait

'You won't be able to put it down!' Hollie Overton, bestselling author of Baby Doll
Genre
Psychological thriller, Modern & contemporary fiction, Contemporary lifestyle fiction, Crime & mystery fiction, Contemporary romance
Listen to a sample
A beautifully written domestic noir full of secrets and lies that felt utterly plausible yet suspenseful and chilling. Perfectly paced, with a clever, tense plot that makes you question your own moral code. I was gripped from the very first page
Addictive - I found myself wanting to pick it up at every opportunity. Rachel manages the delicate balance between believable and likeable and you find yourself praying things work out for her. This is a brilliant debut
Incredible! I read it all in one sweaty-palmed sitting. A morally complex mystery bound up in the everyday of our ordinary lives - it's impossible to read this book and not ask yourself, how far would I go for love?
Everything But The Truth is a thunderous debut. An utterly unique story with a deep heartbeat and expertly crafted moral dilemmas. I read it in just two days, my heart in my mouth the whole time
A disquieting exploration of how events in the past take on a whole new perspective when parenthood looms. An assured and gripping debut
Do you ever check your partner's phone?
Should you?
Are you prepared for the consequences?

Everything but the Truth is Gillian McAllister's stunning breakthrough thriller about deceit, betrayal and one woman's compulsive need to uncover the truth
Tense and compelling. Everything But The Truth is an assured, clever, page-turning book. A great debut
Gillian's writing is beautiful. She weaves so much into every paragraph, revealing things slowly, as if pulling back a heavy curtain
McAllister delivers a fascinating, complex and fast paced read about love, lies and acceptance. You won't be able to put it down!
A gripping, compelling page turner that kept me up half the night
Intriguing and atmospheric
Once I'd started I was of course powerless to stop. Everything But the Truth is a dream début, brilliantly executed, clever and utterly realistic. I loved it
Everything but the Truth is a cracker of a debut, all the more gripping because it could happen to any of us. Rachel and Jack and Wally were completely real to me from the very first page; I HAD to know what was coming next. Tense, thrilling and compelling - this is a book to devour
Perfection. Intriguing and compelling. An exceptional debut
Everything But the Truth is startlingly good. Claustrophobic, suspense-layered and devillishy twisty, it grabs your attention from the very first page. What makes Gilly McAllister's debut rise above other psychological thrillers is a lead character you can't help but root for - even though you suspect you shouldn't. Wise, scary and terrifyingly real, this marks Gillian McAllister as a new star in psychological thrillers