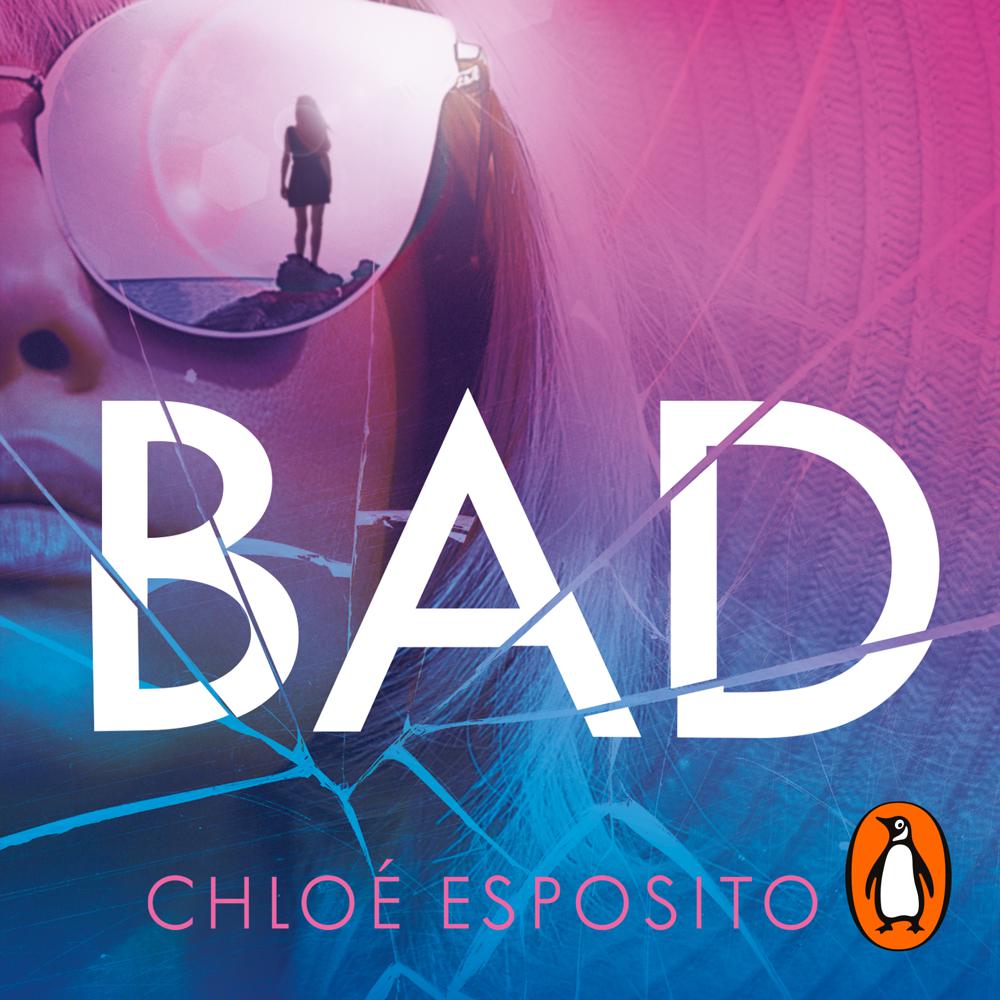 Narrated By: Emily Atack
Duration: 7 hours and 37 minutes
What to expect
Penguin presents the audiobook edition of Bad by Chloe Esposito, read by Emily Atack.

She stole the life she wanted. Now someone wants to steal it back . . .

Alvie Knightly may be waking up in the Ritz, but her life is no bed of roses.

Firstly, she has the mother of all hangovers.

Secondly, her beautiful, spoiled twin sister Beth has just been found dead in Sicily - and the police want Alvie for questioning.

And thirdly, Alvie's hot new boyfriend has vanished with every penny of the millions they stole from Beth.

But he picked the wrong girl to mess with.

Alvie will pursue her ex to Rome in a game of cat and mouse that only one of them can survive.

Hell hath no fury like a woman scorned . . .
But can Alvie get revenge before her crimes catch up with her?
Genre
Psychological thriller, Modern & contemporary fiction, Contemporary romance, Comic (humorous) crime & mystery
Listen to a sample
The white-hot debut
The must-have beach read this summer
If you loved [Paula Hawkins'] Into the Water, try Mad
So begins this caper that has Alvina up to her neck in designer labels, hot sex and trouble . . . outrageous
Allergic to chick lit? Meet Alvie Knightly . . . Insane as its title promises
She's an evil hot mess is what she is, and I kinda like it!
Chloe [has] a fantastic natural vibrancy and humour in her work
Chloe Esposito introduces a compelling and uncensored antiheroine
This fast-paced novel is a deadly game of cat and mouse . . . Multi-faceted, funny Alvie comes in hot, bringing with her a whole new level of hot, wicked, crazy awesome . . . Readers will fly through this book, and anxiously await the conclusion to the trilogy
Revenge will be sweet - and in this case, extremely funny
Praise for Mad
Gone Girl plus . . . Esposito has added a dollop of Bridget Jones to the mix
A summer read to make you hotter than the weather outside . . . you'd be mad not to find room for this in your case
Deliciously over-the-top, with a protagonist you'll never forget
Pure, unadulterated entertainment. There is nothing Chloé Esposito's Alvie won't do. Strap in for a fun, fast and fresh read
Like The Devil Wears Prada - fast-paced, but funnier and more readable
A fast-paced tale of sex, lies and murder . . . Sex and the City dialled up several notches
Raunchy, fun
Packed with glamour, murder, sex and oodles of humour - an ideal beach read
Sizzlingly glamorous
Trust us when we say that you won't ever have encountered a character quite like Alvie Knightly . . . A brilliantly bonkers read
Using Sicily as a backdrop with its gorgeous architecture, villas and sexy men, Esposito pens an unforgettable summer debut headed by a no-holds-barred protagonist
I just read Mad in one go. I bloody LOVED it. Like Gone Girl, if Amy Schumer had written it. SUCH fun