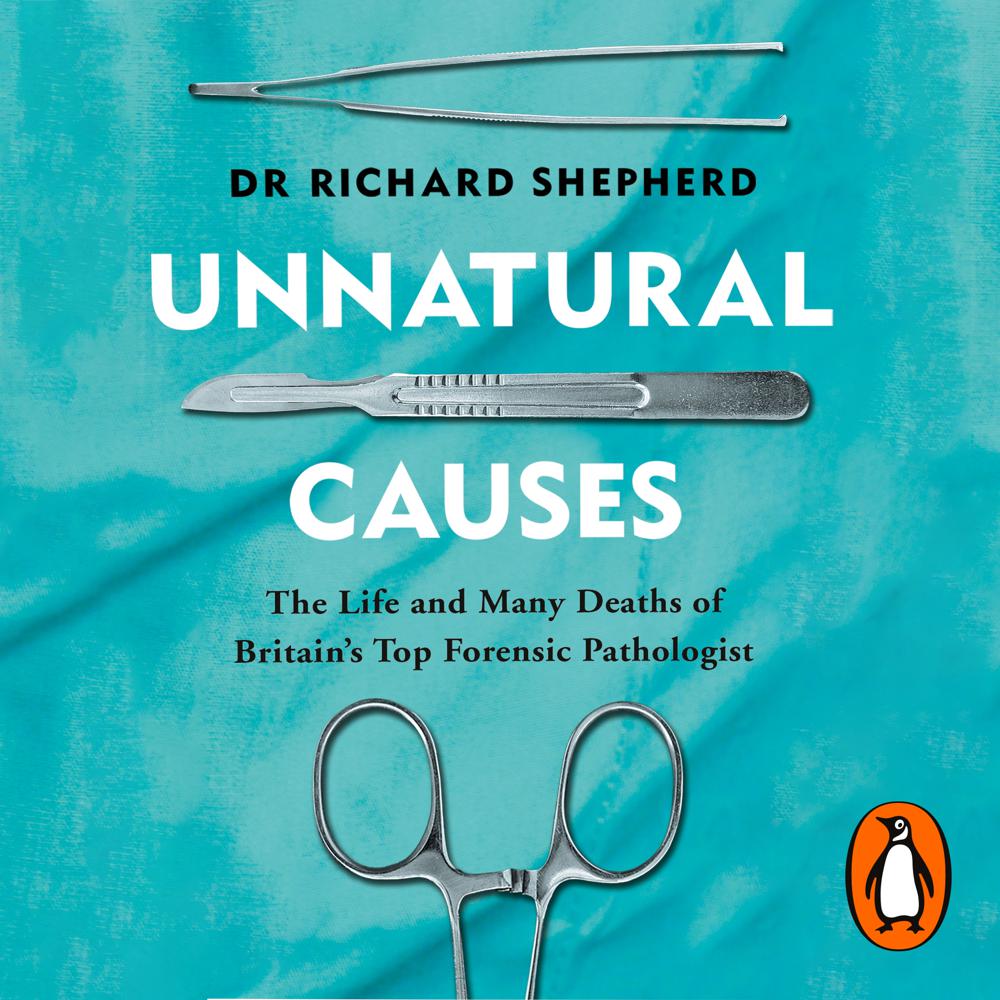 Narrated By: Richard Shepherd
Duration: 11 hours and 46 minutes
What to expect
Meet the forensic pathologist, Dr Richard Shepherd, in the true crime book of the year - brought to you by Penguin.

'The dead do not hide the truth and they never lie. Through me the dead can speak . . .'
He solves the mysteries of unexplained or sudden death.
He has performed over 23,000 autopsies, including investigating some of the most high-profile cases of recent times; the Hungerford Massacre, the Princess Diana inquiry, and 9/11.
He has faced serial killers, natural disasters, 'perfect murders' and freak accidents.
His evidence has put killers behind bars, freed the innocent, and turned open-and-shut cases on their heads.
Yet all this has come at a huge personal cost.
Written and narrated by Dr Richard Shepherd, Unnatural Causes tells the story of not only the cases and bodies that have haunted him the most, but also how to live a life steeped in death.
'Puts the reader at his elbow as he wields the scalpel' Guardian
'Fascinating, gruesome yet engrossing' Richard and Judy, Daily Express
'Fascinating, insightful, candid, compassionate' Obersver
Genre
Memoirs, Autobiography: science, technology & medicine, Medical diagnosis, Forensic science, Criminal or forensic psychology, Forensic medicine, True crime, Medical profession, Sociology: death & dying, Pathology, Popular science
Listen to a sample
Fascinating, gruesome yet engrossing
Must read
The true crime book of the year; a thoughtful, revealing, chilling and bizarre record of an extraordinary life and profession
A brilliantly written and compelling account of a medical detective who has worked on many appalling crimes and human tragedies
Darkly fascinating
His experiences, from morgue to court, are sometimes gruesome, always gripping
Heart-wrenchingly honest
This book holds within its pages the story of a life told with honesty, and this is partly why it is such a pleasure to read. A fascinating autobiography. Unputdownable.
Fabulous . . . The UK's top pathologist investigating high-profile deaths such as that of Diana, Princess of Wales
He recounts experiences in a gripping memoir that melds the personal and professional
A deeply mesmerising memoir of forensic pathology. Human and fascinating
Must Read
Partly an autobiography, but also a love letter to pathology. It's dignified and graceful and painfully honest about the human and emotional cost of so much time with the dead. Insightful, moving and mesmerising
Unnatural Causes gives a sense of the toll that dealing with so many dead bodies takes. It's a very human book that looks at the cases he has been involved with, from the Hungerford massacre to the murder of Stephen Lawrence
Puts the reader at his elbow as he wields the scalpel
An unputdownable record of an extraordinary life
A unique insight into a remarkable profession
One of the most fascinating books I have read in a long time. Engrossing, a haunting page-turner. A book I could not put down
Insightful, candid and compassionate