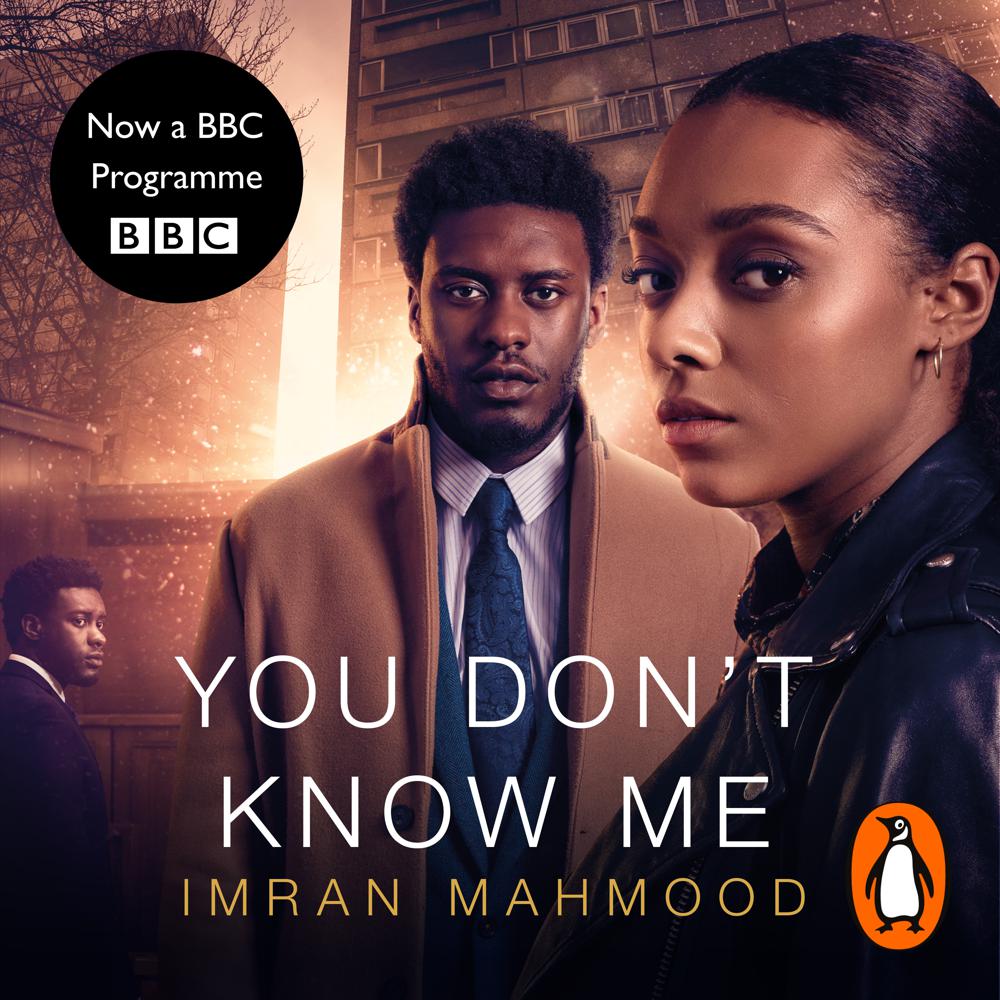 Narrated By: Adam Deacon
Duration: 7 hours and 26 minutes
What to expect
Brought to you by Penguin.


At the end of the day, only one question matters: did he do it?

'A daring concept executed to perfection' LEE CHILD

A young man stands accused of murder. The evidence is overwhelming.

But at his trial, this man tells an extraordinary story.

It is about the woman he loves, who got into terrible trouble. It's about how he risked everything to save her.

He swears he's innocent. But in the end, all that matters is this: do you believe him?


***See what bestselling authors and critics are already saying about You Don't Know Me, chosen for the Radio 2 Book Club and the Telegraph's Best Crime Novels of the Year***

'Searing and heart-breaking, genre-bending . . . triumphantly reconfigures the traditional whodunnit into something remarkable' Ruth Ware

'Bold and original . . . a thrilling new voice in crime fiction' Tim Weaver

'A startlingly confident and deft debut' Tana French

'A dazzling debut - authentic, funny, sad, sympathetic. I was utterly gripped' Gillian McAllister

'Utterly compelling' Daily Mail

'Superb character-driven fiction. Masterful' Guardian

Longlisted for the CWA Gold Dagger

Longlisted for the Theakstons Crime Novel of the Year


© Imran Mahmood 2017 (P) Penguin Audio 2017
Genre
Political / legal thriller, Psychological thriller, Crime and mystery fiction
Listen to a sample
Timely, tense and original . . . Written with gritty authenticity, this is compelling and important
A daring concept executed to perfection, a hypnotic and authentic voice, and questions for us to answer as readers and people
A searing, heart-breaking, genre-bending crime novel that triumphantly reconfigures the traditional whodunnit into something remarkable
You Don't Know Me is a brave debut by a barrister . . . an impressively original courtroom drama

A startlingly original courtroom drama . . . perfectly executed, gripping the reader from the first sentence with the defendant's unique voice and not letting go until a surprising twist at the end. Mahmood is most definitely one to watch * * * * *
You'll never guess the ending
It's the voice that does it: edgy, conflicted, desperately urgent. A startlingly confident and deft debut
You've never read anything quite like this
The defendant's narrative is beguiling, philosophical, vulnerable
An eye-opening, slick and compulsive thriller with an important message and unique writing
A bold and original courtroom drama, You Don't Know Me heralds the arrival of a thrilling new voice in crime fiction
This is an exciting first novel. To start with, it is highly original; what's more, it is cleverly plotted and convincingly written in a voice obviously not the author's own ... I was left admiring this novel.
A must read for fans of Making a Murderer, Serial and those who like their crime fiction... edgy and provocative
A dazzling debut - authentic, funny, sad, sympathetic. I was utterly gripped. Rich in understanding of human nature, acerbic on the rights and wrongs of the justice system
A startlingly original debut from a criminal defence barrister, this story grabs from the very first sentence... utterly compelling throughout ... it is a stunning idea superbly executed
An original take on a courtroom drama that puts the reader in the position of the jury. Superb character-driven fiction. Masterful.

[A] riveting debut ... the defendant's narrative voice is so beguiling - eloquent, cocky, philosophical and vulnerable
The best psychological thrillers that should find a place on your reading list this summer
A bold and original courtroom drama, You Don't Know Me heralds the arrival of a thrilling new voice in crime fiction
A dazzling debut - authentic, funny, sad, sympathetic. I was utterly gripped. Rich in understanding of human nature, acerbic on the rights and wrongs of the justice system
Timely, tense and original... Written with gritty authenticity, this is compelling and important