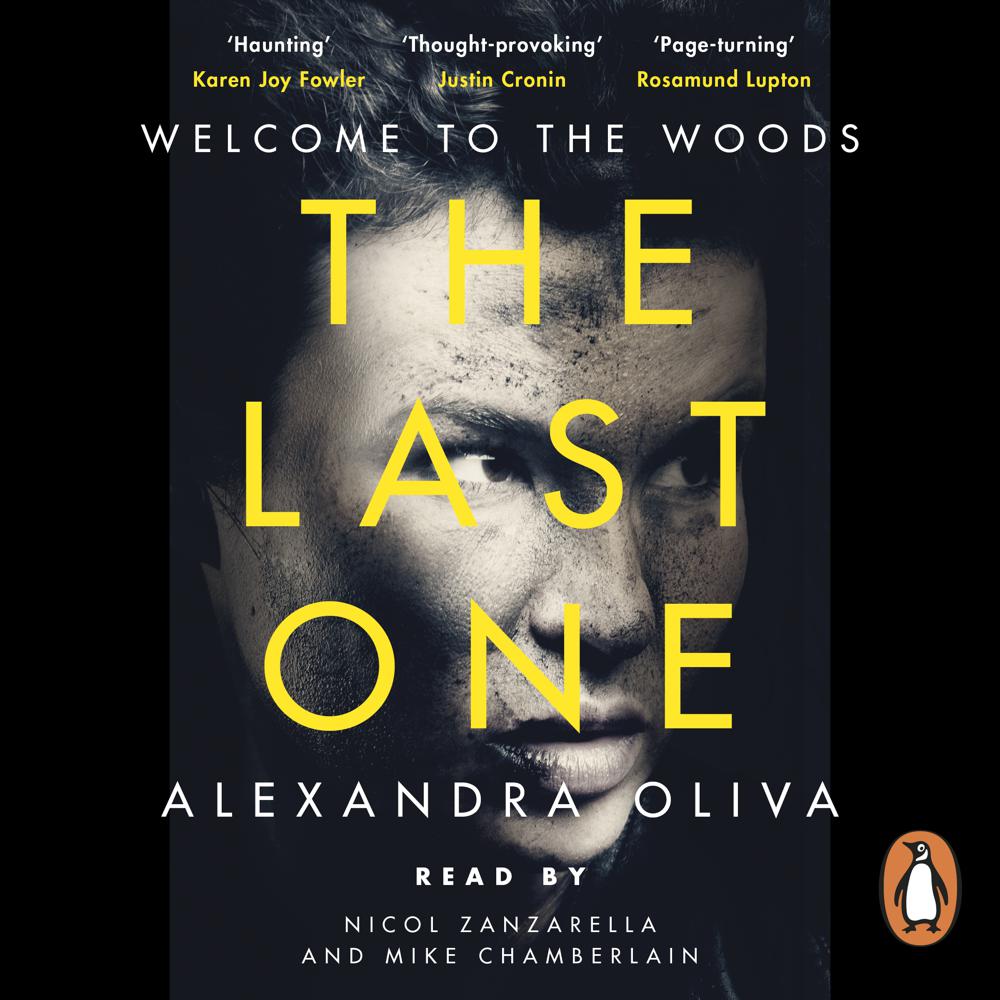 Narrated By: Mike Chamberlain, Nicol Zanzarella
Duration: 12 hours and 20 minutes
What to expect
'Taut, tense and at times almost unbearably real' Sunday Times bestseller Ruth Ware
'A smart twist on the apocalypse' Reader Review
'Shows what impact our times have on the ways we think. A compelling entry into the post-apocalypse genre' Kirkus

***

She wanted an adventure. But what if it never ends?

When Zoo agrees to take part in a new reality TV show, In The Dark, she's hoping for a challenge. Facing eleven competitors, she's prepared for her physical and mental strength to be tested in a series of unforgiving survival tasks.
But as her fellow contestants are overcome by hunger, injury and psychological breakdown, Zoo becomes increasingly afraid. Because the deserted TV set and gruesome props are starting to feel all too real.
Is there something they're not telling Zoo about the world outside?
Genre
Dystopian & utopian fiction, Modern & contemporary fiction, Psychological thriller
Listen to a sample
The Last One seamlessly melds two of our contemporary obsessions -- the threat of global catastrophe; the staged drama of reality TV -- into a fiercely imagined tale of the human psyche under stress. An uncompromising, thought-provoking debut
Clever in the best sense: Oliva is able to skewer reality show culture and dystopian tropes while never letting concept or critique become more important than a good yarn. The novel is thoroughly steeped in its times-the use of a Reddit-like forum plays a key plot role-but unlike other dystopian novels, it doesn't so much use contemporary times to warn us about potential future collapse as it shows what impact our times have on the ways we think about identity and human relationships. An astute and compelling entry into the post-apocalypse genre
Gripping portrayal of an ordinary person's evolving survival instincts as she realizes she can't trust the reality she sees
Taut, tense and at times almost unbearably real, The Last One is both a compelling read, and a terrifyingly believable evocation of survival against the odds
Page-turning and deeply unsettling.
Alexandra Oliva's apocalyptic thriller The Last One poses another deeply relevant question: How is reality created and perpetuated by the media? Oliva brilliantly scrutinizes the recorded (and heavily revised) narratives we believe, and the last 100 pages will have the reader constantly guessing just what Zoo is capable of doing to find her way back home.
Clever in its concept and gripping in its delivery. This propulsive book is for everyone who ever thought reality television signalled the end of the world. Haunting, moving, and remarkable
Tense, riveting, and timely - The Last One is a conceptually brilliant novel, one you'll race to finish
Tense and gorgeous and so damn clever. I loved every second.
A high-concept, high-octane affair ... The conceit is undoubtedly clever and well executed, but what makes The Last One such a page-turner is Zoo herself: practical, tough-minded and appealing