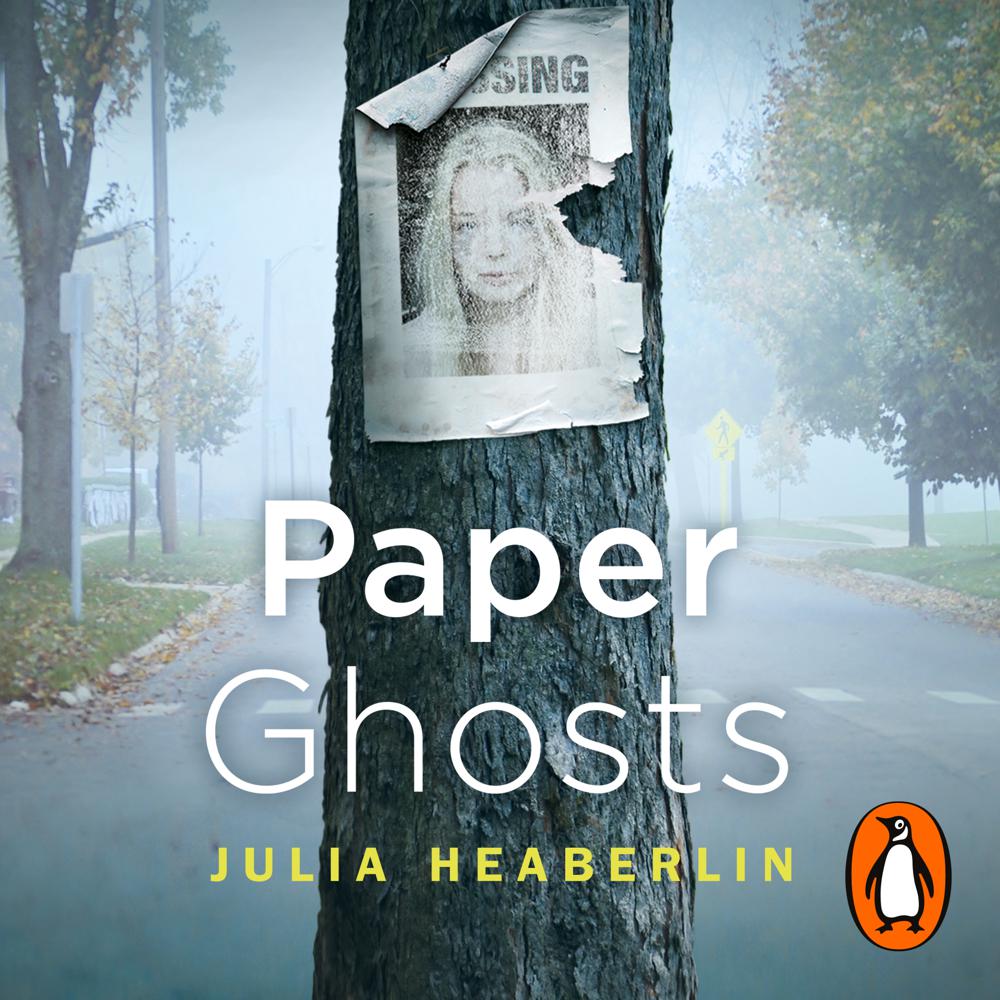 Narrated By: Antonia Campbell-Hughes
Duration: 8 hours and 49 minutes
What to expect
Penguin presents the audiobook edition of Paper Ghosts by Julia Heaberlin, read by Antonia Campbell-Hughes.
Carl Louis Feldman is an old man who was once a celebrated photographer.
That was before he was tried for the murder of a young woman and acquitted.
Before his admission to a care home for dementia.
Now his daughter has come to see him, to take him on a trip.
Only she's not his daughter and, if she has her way, he's not coming back . . .
Because Carl's past has finally caught up with him. The young woman driving the car is convinced her passenger is guilty, and that he's killed other young women. Including her sister Rachel.
Now they're following the trail of his photographs, his clues, his alleged crimes. To see if he remembers any of it. Confesses to any of it. To discover what really happened to Rachel.
Has Carl truly forgotten what he did or is he just pretending? Perhaps he's guilty of nothing and she's the liar.
Either way in driving him into the Texan wilderness she's taking a terrible risk.
For if Carl really is a serial killer, she's alone in the most dangerous place of all . . .
Genre
Crime & mystery: hard-boiled crime, noir fiction, Crime & mystery: women sleuths, Psychological thriller
Listen to a sample
My crime novel of 2018. It's a stunning page turner of a book which kept me gripped throughout. It's a book that has stayed with me beyond the last chapter and I'm recommending it to everyone
A truly compelling tale of the fragility of memory and elusive redemption
Wonderful . . . creepy . . . it elevates the often tawdry genre of the serial killer novel to a work of art
A clever tale about finding closure
A beautifully written, gripping and extraordinary book
Praise for Black-Eyed Susans
The tension crackles . . . it had me changing my mind so often, my head was spinning. A work of art.
This book haunted me. Such a gripping exploration of obsession and loss: of those we love, but also our memories and sense of self. The writing is beautiful and chilling, laced with a subtle dark humour, and the multiple twists build to a perfect icy shiver of an ending. I loved it!
A dialogue propelled two-hander, a murder mystery, a road novel, a pair of psychological case studies. It would make a fine indie movie, although screen adaption would entail sacrificing Heaberlin's evocative prose
It's a terrific plot, matched by the quality of the writing and superbly paced tension
Sophisticated, disturbing and with plenty of red herrings
Utterly compelling . . . the writing is mesmeric
Heaberlin's works beautifully evoke the texture and landscape of the state of Texas . . . Their road trip across Texas results in profound revelations, strange occurrences, and a surprisingly heartwarming ending
This book haunted me . . . The writing is beautiful and chilling, laced with a subtle dark humour, and the multiple twists build to a perfect icy shiver of an ending. I loved it!
Utterly compelling . . . the writing is mesmeric
Readers cannot tell fact from fiction. The timing is perfect, the layers of the story both peel away and deepen as the search into the mind of a killer takes turns no one is expecting
Black Eyed Susans is a compelling read, especially for Serial fans
Gripping . . . dementia suits crime fiction. Is the suspect lying or has a medical reason for his amnesia?
Creepy and compelling, Black-Eyed Susans is a shadowy and crooked journey to a very dark place indeed, a twisty fairytale that deceives you just when you think you've cracked it and a thriller to make you remember why you love thrillers. Don't miss it
Beautifully written and wonderfully chilling
One of the classiest thrillers you'll read this year
Strong characterisation, haunting images, a wonderful sense of place
Heaberlin knows exactly how to create a feeling of suspense. The kind of fear that that creeps up on you from behind. It is a compelling and sinister, character-driven read.
Terrific. Impeccable plotting
A tale of murderous obsession . . . Heaberlin, author of the impressive Black-Eyed Susans, plays her cards close to her chest, careful to give away little about the motivations of either of her characters, as her heroine edges closer to the truth'
Every journey reaches its end, and the one in Paper Ghosts comes on fast and furious. Signposts along the way warn of angst, secrets and deadly plot twists, but you'll never see what's coming . . .
Heaberlin's latest thriller is at once a zany, dialogue-propelled two-hander, a murder mystery, a road trip, a pair of psychological case studies and a meditation on photography
Black-Eyed Susans is a masterful thriller that shouldn't be missed . . . and in terms of suspense, characterizations and storytelling... is outstanding. Heaberlin's work calls to mind that of Gillian Flynn. Both writers published impressive early novels that were largely overlooked, and then one that couldn't be: Flynn's Gone Girl and now Heaberlin's Black-Eyed Susans. Don't miss it
Finding something new to say about serial killers is almost impossible these days, but Heaberlin's approach is completely original and all shades of menacing
A rich hybrid work that's at once a zany dialogue-propelled town-hander, a murder mystery, a road trip, a pair of psychological case studies and a meditation on photography