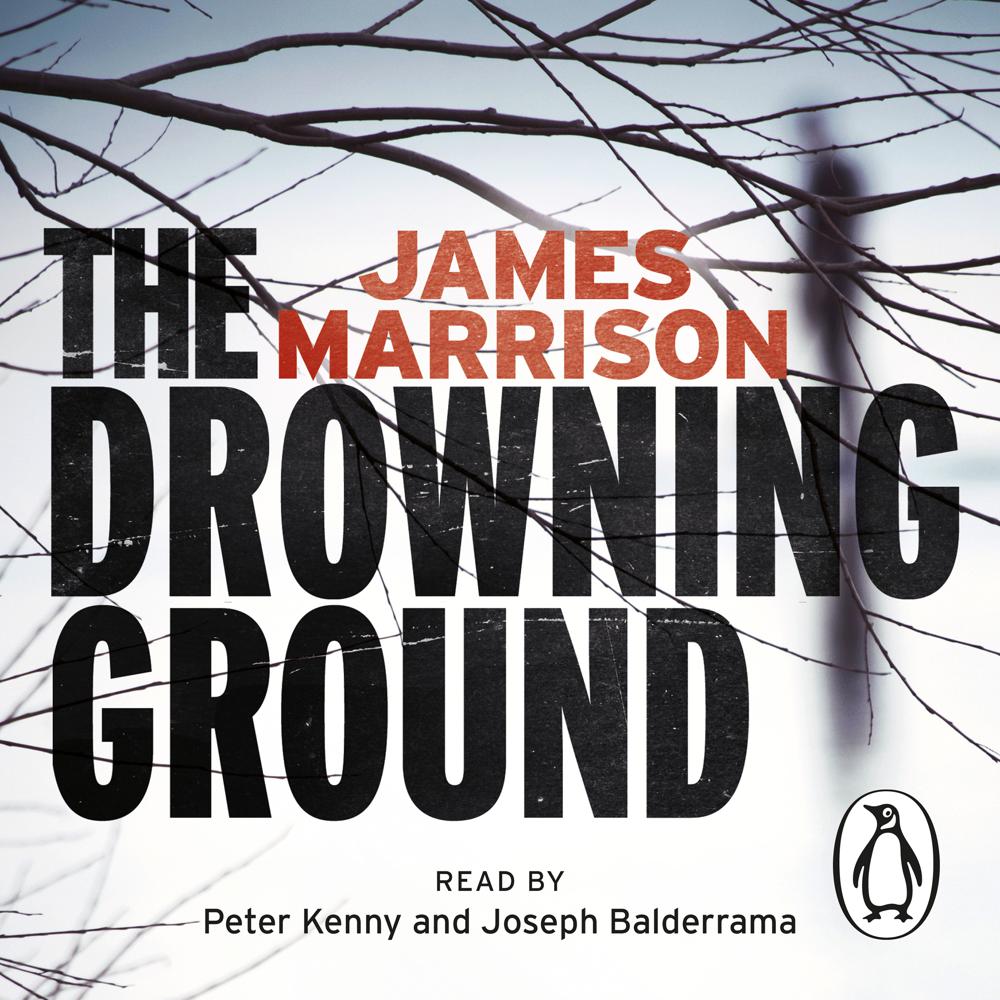 Narrated By: Joseph Balderrama, Peter Kenny
Duration: 10 hours and 21 minutes
What to expect
James Marrison's chilling debut, The Drowning Ground, will plunge readers into of the secrets, fears and lies of a small community. Perfect for fans of hit TV series Broadchurch and The Missing.
'DARK, GRIPPING AND UNEXPECTED' LINWOOD BARCLAY
***
A man is found dead near his home with a pitchfork through his neck. When DCI Guillermo Downes is called to the scene he realizes the victim is well known to him.
A decade earlier, Downes made a promise to the families of two missing girls that he would find their daughters. Although cleared of any involvement, the dead man had been a suspect in their disappearance. And as the ripples from his death spread through the local community it happens to offer fresh hope that the detective might finally make good on his promise.
But as Downes, tormented by his own troubled past, pursues the case alongside a new partner, Sergeant Graves, it soon becomes clear to them both that there's a darkness at the heart of the investigation more dreadful than either could ever have imagined. As past and present bind ever more tightly, Downes and Graves are forced to confront a terrible truth that lies just beneath the surface.
***
Praise for The Drowning Ground:
'An Argentinian DCI in the heart of middle England brings a thoughtful outsider's viewpoint to a murder that has troubling links to unsolved crimes from the past. Guillermo Downes's intelligent, intuitive policework keeps the pages turning'
Sunday Times
'An intriguing debut ... the plot [has] a strength and texture that help set it apart . . . Taut and told with panache, it ushers in a suitably spiky police hero'
Daily Mail
'Marrison's tense début expertly evokes a sense of place . . . the highly unusual denouement will catch most readers by surprise'
Publishers Weekly
'A gripping thriller . . . a readable, complex tale, astutely paced . . . If the mark of a good whodunnit is that you can't actually guess whodunnit, then The Drowning Ground does its job well. Despite following the plot closely, I was still taken aback by the denouement'
The Herald
'Move over Morse'
Oxford Times
'With an intricate plot with numerous twists and an intriguing cop with a complex history, Marrison rivets the reader straight through to the novel's chilling conclusion. An author to watch, he scores high with this impressive debut'
Richmond Times Dispatch
'An assured debut which promises much for the future'
crimefictionlover.com
'So many characters with so many secrets and deviant behaviours make this debut mystery by James Marrison a real winner. The author's complex plotting, haunted characters, and gorgeous descriptions of winter are an absolute joy to read even as the action takes one suspenseful turn, then another and then another to an unexpected denouement. When it seems as though all the clues have been resolved, Marrison saves one last shocking revelation for the final chapter.. . . Expertly setting us up for the next chapter in the series ( I can't wait!), Marrison writes lovingly of his new hero, Guillermo Downes, a detective plagued by demons both internal and external yet determined to expose murder most foul whenever and wherever he can'
curledup.com
'A masterful novel . . . The protagonists are wonderfully portrayed. Downes is a bit of a mystery, a man born in Buenos Aires of a Argentinian mother and an English father. What led him to leave his homeland and make a life for himself in this small English town? Perhaps the answer will be revealed in the next novel in the series, something I'm eagerly anticipating'
marilynmystertreads.com
Genre
Thriller / suspense fiction, Crime & mystery: police procedural, Crime & mystery: hard-boiled crime, noir fiction
Listen to a sample
So many characters with so many secrets and deviant behaviours make this début mystery by James Marrison a real winner. The author's complex plotting, haunted characters, and gorgeous descriptions of winter are an absolute joy to read even as the action takes one suspenseful turn, then another and then another to an unexpected denouement. When it seems as though all the clues have been resolved, Marrison saves one last shocking revelation for the final chapter.. . . Expertly setting us up for the next chapter in the series ( I can't wait!), Marrison writes lovingly of his new hero, Guillermo Downes, a detective plagued by demons both internal and external yet determined to expose murder most foul whenever and wherever he can
An Argentinian DCI in the heart of middle England brings a thoughtful outsider's viewpoint to a murder that has troubling links to unsolved crimes from the past. Guillermo Downes's intelligent, intuitive policework keeps the pages turning
A masterful novel . . . The protagonists are wonderfully portrayed. Downes is a bit of a mystery, a man born in Buenos Aires of a Argentinian mother and an English father. What led him to leave his homeland and make a life for himself in this small English town? Perhaps the answer will be revealed in the next novel in the series, something I'm eagerly anticipating
Marrison's tense debut expertly evokes a sense of place . . . the highly unusual denouement will catch most readers by surprise
An assured début which promises much for the future
Move over Morse
DARK, GRIPPING AND UNEXPECTED
With an intricate plot with numerous twists and an intriguing cop with a complex history, Marrison rivets the reader straight through to the novel's chilling conclusion. An author to watch, he scores high with this impressive debut
An intriguing debut . . . the plot [has] a strength and texture that help set it apart . . . Taut and told with panache, it ushers in a suitably spiky police hero
A gripping thriller . . . a readable, complex tale, astutely paced . . . If the mark of a good whodunnit is that you can't actually guess whodunnit, then The Drowning Ground does its job well. Despite following the plot closely, I was still taken aback by the denouement