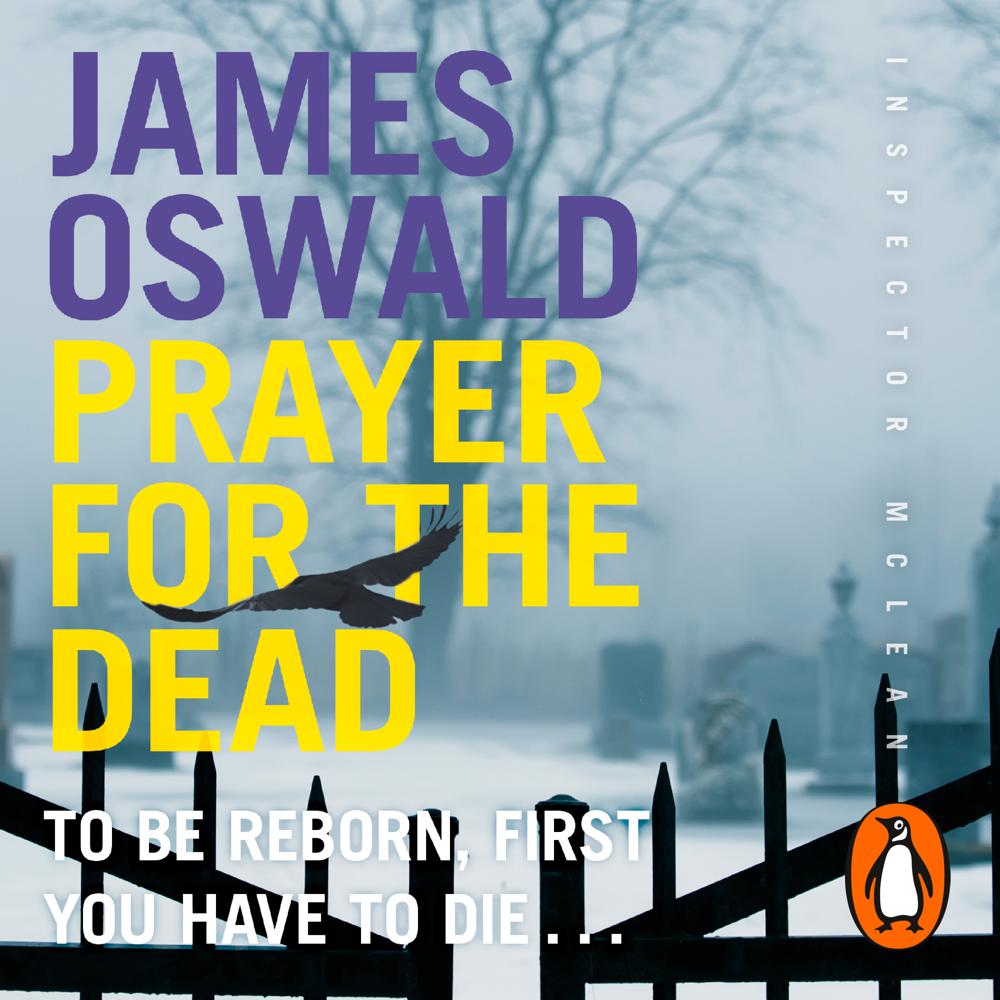 Narrated By: Ian Hanmore
Duration: 12 hours and 55 minutes
What to expect
Penguin presents the unabridged, downloadable, audiobook edition of Sunday Times bestseller Prayer for the Dead, from the bestselling Inspector McLean series by Sunday Times bestselling author James Oswald, read by Ian Hanmore.
'Are you ready to be reborn?'
The search for a missing journalist is called off as a body is found at the scene of a carefully staged murder.
In a sealed chamber, deep in the heart of Gilmerton Cove, a mysterious network of caves and passages sprawling beneath Edinburgh, the victim has undergone a macabre ritual of purification.
Inspector Tony McLean knew the dead man, and can't shake off the suspicion that there is far more to this case than meets the eye. The baffling lack of forensics at the crime scene seems impossible. But it is not the only thing about this case that McLean will find beyond belief.
Teamed with the most unlikely and unwelcome of allies, he must track down a killer driven by the darkest compulsions, who will answer only to a higher power...
'Are you ready for the mysteries to be revealed?'
Praise for James Oswald:
'A star of Scotland's burgeoning crime fiction scene' Daily Record
'Crime fiction's next big thing' The Sunday Telegraph
'Literary sensation . . .James' overnight success has drawn comparisons with the meteoric rise of E L James and her Fifty Shades of Grey series' Daily Mail
'Fifty Shades of Hay' The Times
'Oswald is among the leaders in the new batch of excellent Scottish crime writers' Daily Mail
'The new Ian Rankin' Daily Record
'The hallmarks of Val McDermid or Ian Rankin: it's dark, violent, noirish' The Herald
'An excellent start to what promises to be a fine series' Guardian
'Classy, occasionally brutal, and with the odd suggestion of the supernatural, this will doubtless be another deserved hit. Oswald's writing is in a class above most in this genre' Daily Express
Genre
Thriller / suspense fiction, Crime & mystery fiction
Listen to a sample
Fifty Shades of Hay
Oswald is among the leaders in the new batch of excellent Scottish crime writers
The hallmarks of Val McDermid or Ian Rankin: it's dark, violent, noirish
Crime fiction's next big thing
Literary sensation . . . James' overnight success has drawn comparisons with the meteoric rise of E L James and her Fifty Shades of Grey series