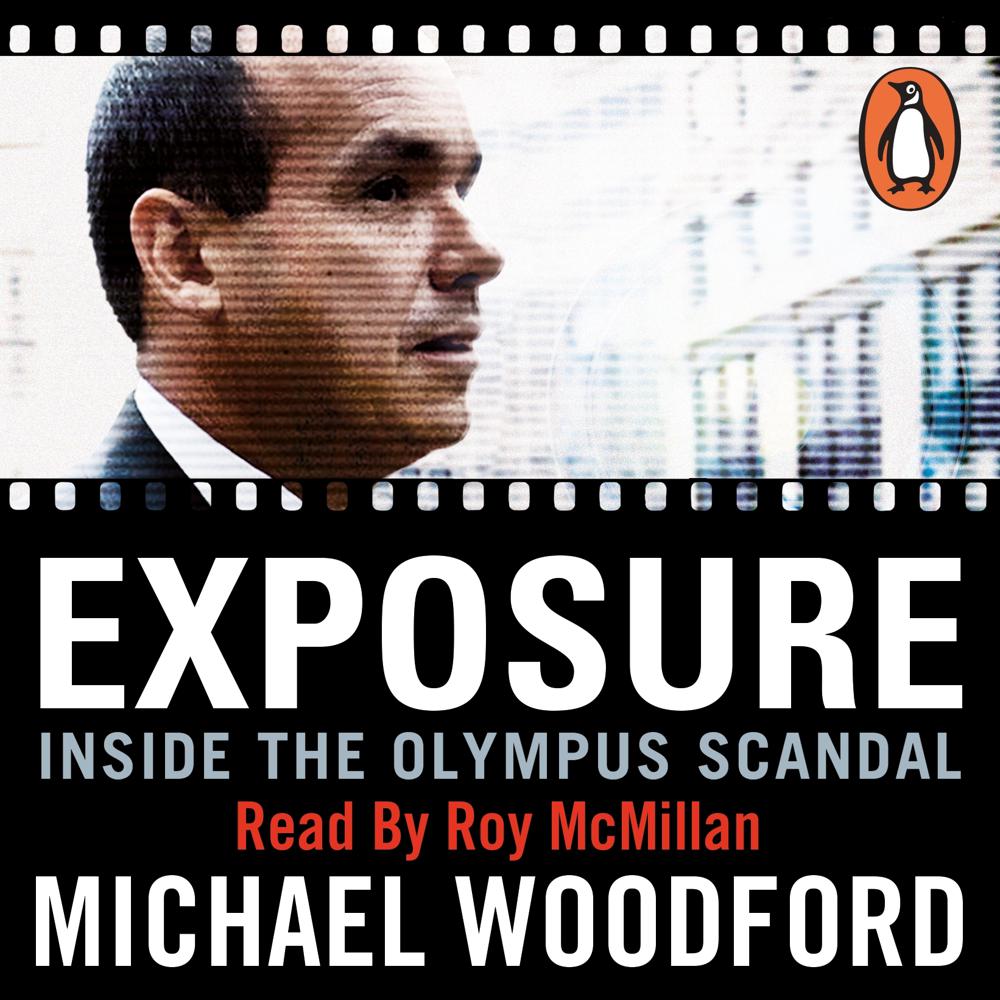 Narrated By: Roy McMillan
Duration: 8 hours and 4 minutes
What to expect
The unabridged, downloadable audiobook edition of Michael Woodford's autobiographical account, Exposure: Inside the Olympus Scandal, read by Roy McMillan.
Shortly after Michael Woodford was made President and CEO of Olympus, his dream job turned into a nightmare. After discovering a series of bizarre mergers and acquisitions deals totalling $1.7 billion, he turned to his fellow executives and within weeks he was fired in a boardroom coup that shocked the international business world. Woodford went straight to the press - becoming the first CEO of a multinational to blow the whistle on his own company. Exposure is a deeply personal memoir that reads like a thriller.
Genre
Autobiography: business & industry, Corporate crime / white-collar crime, Financial accounting, Business ethics & social responsibility, Corporate governance: role & responsibilities of boards & directors
Listen to a sample
Woodford's story has the hallmarks of a John Grisham novel. A brilliantly gripping book, with a great hero at its heart.
Michael Woodford has proven himself a hero, though he never wanted the battle. He risked everything
In a world increasingly dominated by global multinationals, he just felt someone had to speak out
The business book of the year has to be Michael Woodford's Exposure
Woodford tells his tale like a thriller. A fine book by a fine man who did the right thing.
He lost his job for his integrity
Michael Woodford took a considerable risk in exposing wrongdoing. He was a study of boldness in action
A gripping chronicle by a corporate whistle-blower who achieved a stunning victory
He is one of the few foreign businessmen to have penetrated deep inside a Japanese corporation and to report back unflinchingly on what he saw. What he found was not pretty
Woodford has emerged as a hero, named by at least one British newspaper as its 2011 executive of the year. And rightly so. His gift for candor, so evident as a whistle-blower, serves him well as a memoirist.
The kind of integrity and courage that Woodford displayed is unusual.
A sensational account of a man of great courage and principle who got to the top, and blew the whistle to glorious effect. In the corporate world Woodford is too rare and exceptional a breed.
The most celebrated international whistleblower of recent times... his story is filled with mystery, suspense, duplicity and betrayal