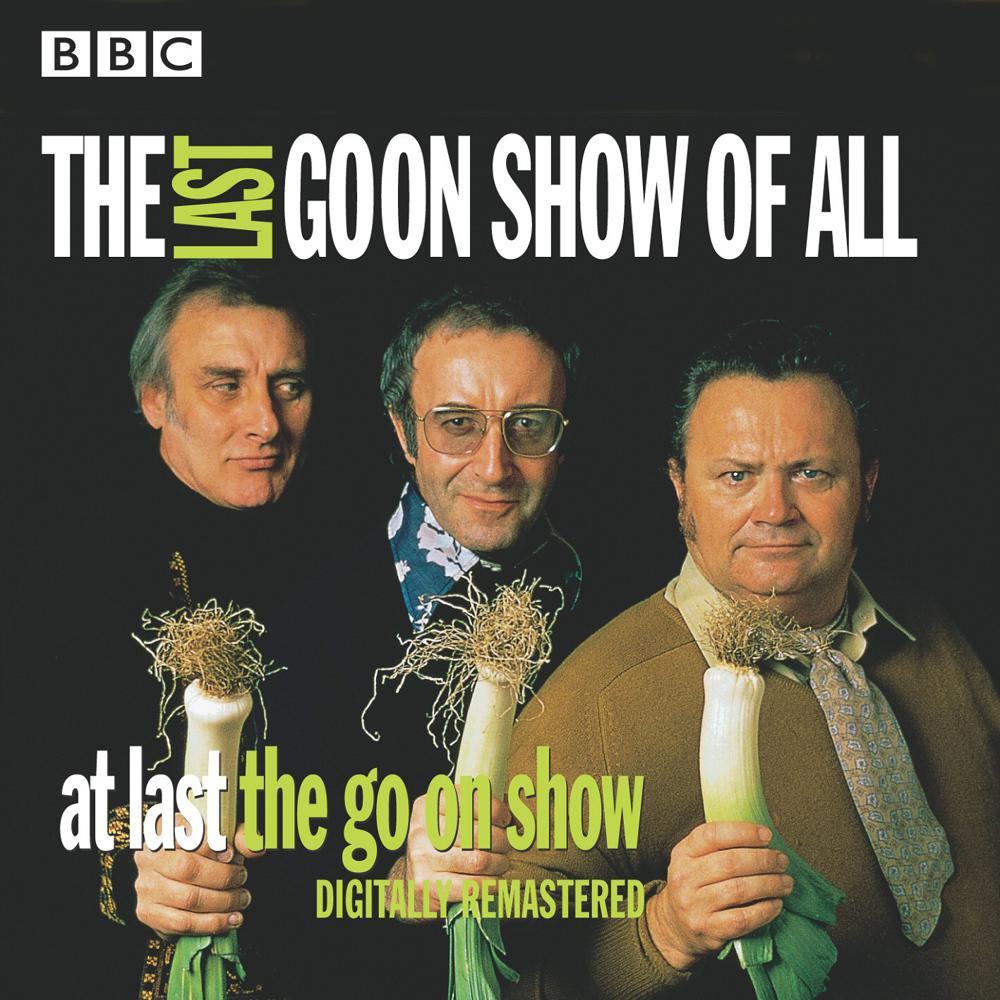 Narrated By: Harry Secombe, Michael Bentine, Peter Sellers, Spike Milligan, Various Various
Duration: 2 hours and 7 minutes
What to expect
The Last Goon Show of All
: The historic reunion of radio's greatest comedy team to celebrate 50 years of the BBC was their farewell performance and proved so momentous it was broadcast complete with the pre-show warm up! In what became almost a Royal Command Performance, Neddie Seagoon, Hercules Grytpype-Thynne, the famous Eccles and Bluebottle were among the much-loved characters who found their voices again at the Camden Theatre on Sunday 30 April 1972.
At Last the Go On Show
: This hilarious and fascinating Goons 40th Anniversary documentary is packed with classic clips, inside information and never-before-heard rehearsal recordings (including rare glimpses behind the scenes at
The Last Goon Show of All).
In this extended version of the original broadcast, Spike Milligan, Harry Secombe, Peter Sellers, Michael Bentine and other members of the team tell the story of The Goons - from their first meetings to
The Last Goon Show of All
.
Genre
Humour, Radio
Listen to a sample