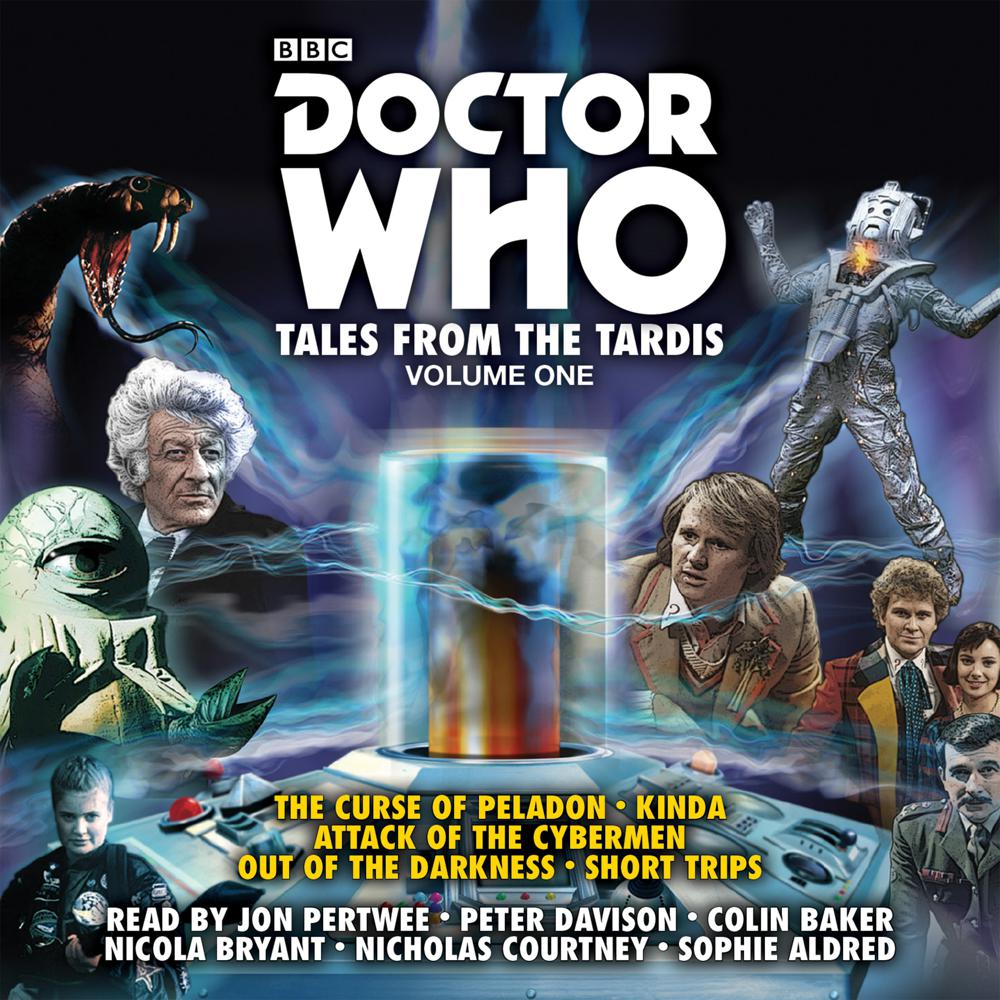 Narrated By: Colin Baker, Jon Pertwee, Nicholas Courtney, Nicola Bryant, Peter Davison, Sophie Aldred
Duration: 9 hours and 30 minutes
What to expect
This first volume of readings features twelve stories of excitement and adventure in distant times and places. In
The Curse of Peladon
(read by Jon Pertwee), the Doctor and Jo visit a primitive planet where they encounter a delegation of aliens- including the Ice Warriors. In
Kinda (
read by Peter Davison), a serpent at the heart of paradise poses danger for the TARDIS crew and a human survey team.
Attack of the Cybermen
(read by Colin Baker) sees the Cybermen embarking on a plan to change history...by crashing Halley's Comet into Earth.
Out of the Darkness (
read by Colin Baker and Nicola Bryant) comprises three gripping original short stories starring the Sixth Doctor and Peri; while
Short Trips
(read by Nicholas Courtney and Sophie Aldred) is a compilation of six short stories featuring familiar
Doctor Who
characters in intriguing and original situations.
Genre
Science fiction, Films, cinema, Television, Radio
Listen to a sample