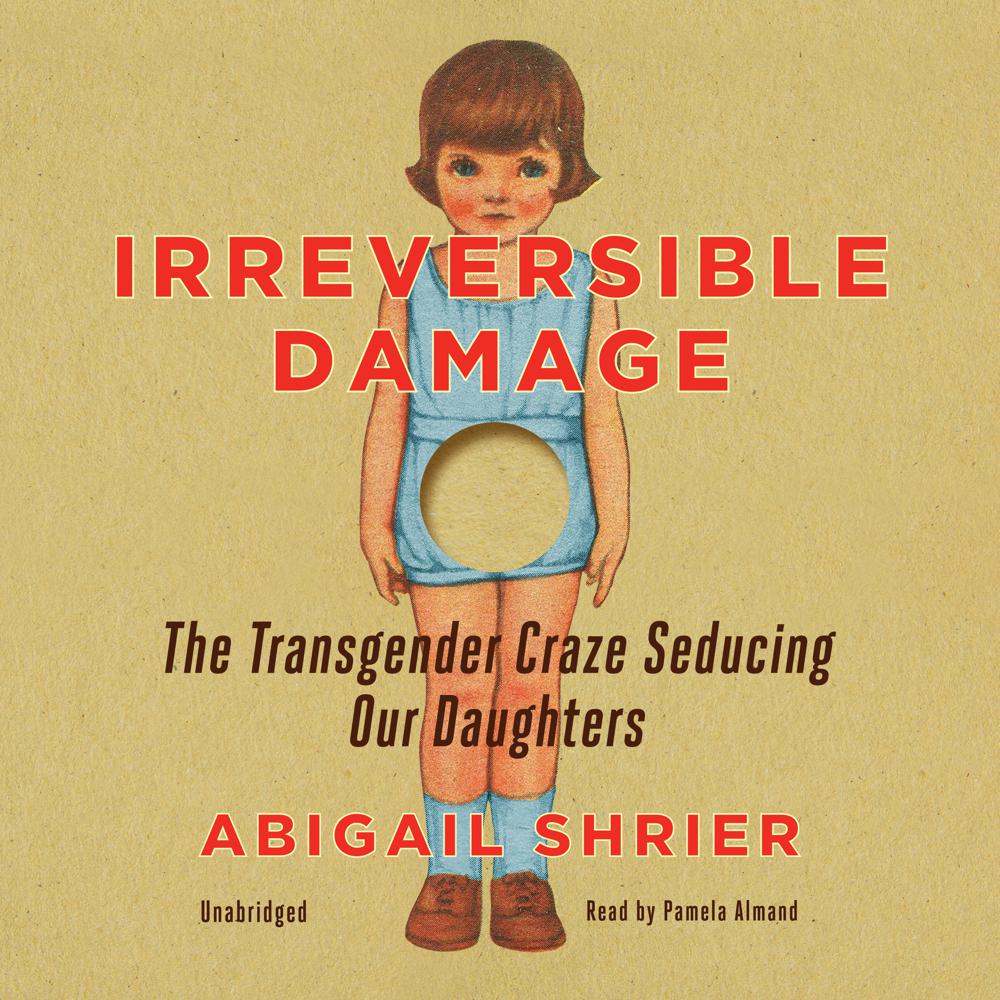 Narrated By: Pamela Almand
Duration: 9 hours and 2 minutes
What to expect
Irreversible Damage is an exploration of a mystery: Why, in the last decade, has the diagnosis "gender dysphoria," transformed from a vanishingly rare affliction, applying almost exclusively to boys and men, to an epidemic among teenage girls?
Author Abigail Shrier presents shocking statistics and stories from real families to show that America and the West have become fertile ground for a "transgender craze" that has nothing to do with real gender dysphoria and everything to do with our cultural frailty. Teenage girls are taking courses of testosterone and disfiguring their bodies. Parents are undermined; experts are over-relied upon; dissenters in science and medicine are intimidated; free speech truckles under renewed attack; socialized medicine bears hidden consequences; and an intersectional era has arisen in which the desire to escape a dominant identity encourages individuals to take cover in victim groups.
Every person who has ever had a skeptical thought about the sudden rush toward a non-binary future but been afraid to express it—this book is for you.
Genre
Right-of-centre democratic ideologies, Centrist democratic ideologies
Listen to a sample
"A deeply compassionate and utterly sobering account of an unprecedented and reckless social experiment whose test subjects are the bodies and psyches of the most emotionally vulnerable among us."
"Courage is a rare trait. Abigail Shrier has it in abundance."
A must-read for all those who care about the lot of our girls and women.
"Every parent needs to read this gripping travelogue through Gender Land."
"In Irreversible Damage, Abigail Shrier provides a thought-provoking examination of a new clinical phenomenon mainly affecting adolescent females—what some have termed rapid-onset gender dysphoria…It is a book that will be of great interest to parents, the general public, and mental health clinicians."
"Shrier has actual courage."