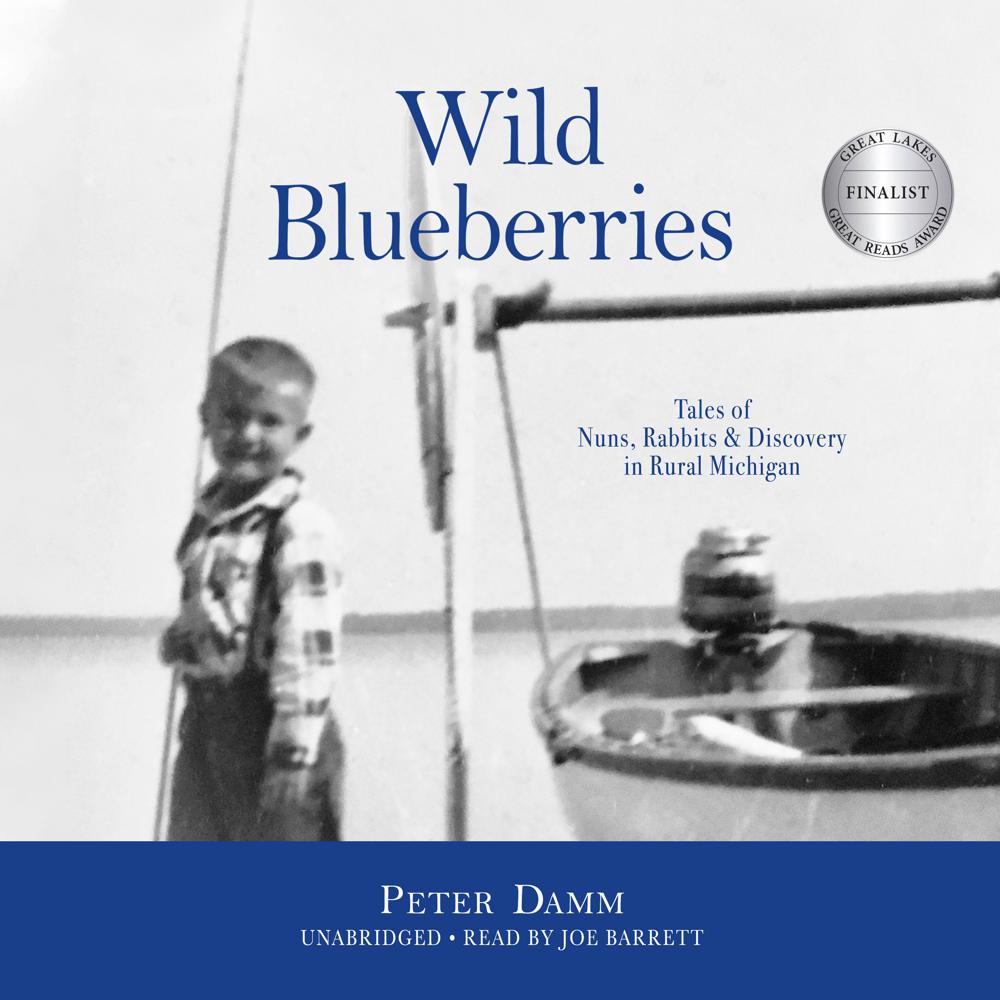 Narrated By: Joe Barrett
Duration: 4 hours and 55 minutes
What to expect
Some writers look at life with their eyes, others with their heart. In this collection of evocative, funny, and moving stories, Peter Damm does both. These are vignettes of growing up in small town, rural Michigan, but also a closely observed portrait of mid-century America. The tone is alternately wry, elegiac, poignant, and humorous, as Damm recalls the joys of fishing on a northern lake, the rigors and confusion of childhood, or feasting on blueberries in autumn. But this isn't a collection of pretty postcards. Damm's family experienced difficulty, alcoholism, and loss, and he writes with a survivor's compassion. The writing is beautiful—spare, direct, lyrical, truthful. These are stories for all the senses, held in place by strands of memory alternately steel and gold.
Genre
Biography: general
Listen to a sample
"I will wear this book out to my heart's content."
"Peter Damm's stories about growing up in Michigan made me laugh aloud, cry, and occasionally wince when they hit too close to home. He infuses his stories with a deeply felt sense of place. The lakes and forests of his Michigan youth take on the presence of characters in his narrative. This is a lovely collection of stories, well conceived and beautifully told. The clean economy of the language and its cadences possess a quality that is almost poetic. Wild Blueberries is a gem of a book."
"Peter Damm's memoir, Wild Blueberries, is a joy to read. What emerges is a lyrical, rich, and complex account of growing up in rural Michigan. The story of his Catholic coming of age is skeptical in tone, at times amusing, and yet we see how a sheltering tradition can comfort and unify. I read Wild Blueberries in two sittings, held by its directness and simplicity. It was a pleasure to be in the hands of an intelligent and generous author."
"The setting is as much a character in the book as the people who animate Damm's stories…Damm writes about autumn in Northern Michigan with lyrical wonder…Damm's affection for Northern Michigan blossomed into the full-blown, true love he expresses so exquisitely in Wild Blueberries."
"In Wild Blueberries Peter Damm tenderly sketches out the delights and tribulations of a seemingly quiet Midwestern childhood. Wrestling with the riddles of his Catholic inheritance, we hear the questions of a smart, sensitive young man trying to puzzle out the mysteries of sin, sex, and spirit, and make sense of the adult world. There is a gentleness and humor to Damm's stories that invites the reader to reflect on his or her own journey to maturity."