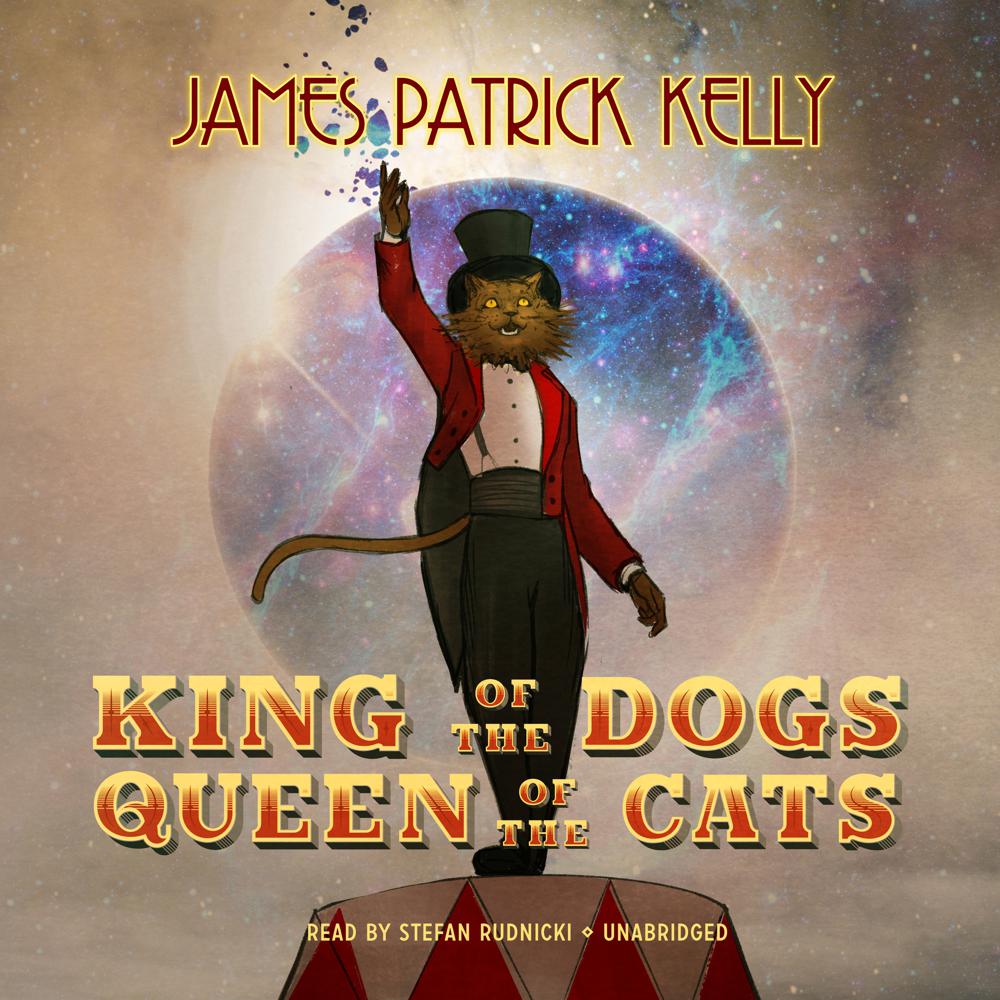 Narrated By: Stefan Rudnicki
Duration: 2 hours and 15 minutes
What to expect
Rehearsals are now underway for the Antic Tour of Interspecies Marvels at Scofflaw Circus! Dogs and cats and humans as you've never seen them!
The circus is in town, and on the planet Boon, that's big—potentially riotous—news. The delicate, decaying political balance maintained by the cloned human grands at the expense of the uplifted dog and cat populations is in danger of toppling under the influence of mysterious forces both outer and inner.
When Gio Barbaro—clone descendant of one of Boon's ancient leaders, junior Senator, known friend to dogs, and secret iconoclast—is recruited by the ringmaster cat, Scratch, he's knowingly going against everything his family and class believes in. The question, though, is what Gio believes in.
Step right up to Nebula, Hugo, and Locus Award winner James Patrick Kelly's thrilling new novella King of the Dogs, Queen of the Cats. Here is an amazing spectacle of action, politics, love, and adventure to thrill the senses. The tumblers, acrobats, daredevils, and clowns in the Scofflaw Circus do more than delight and entertain—they inform, question, and provoke. How will the crowds respond? How will Gio? Direct your attention to the center ring …
Genre
Fantasy
Listen to a sample