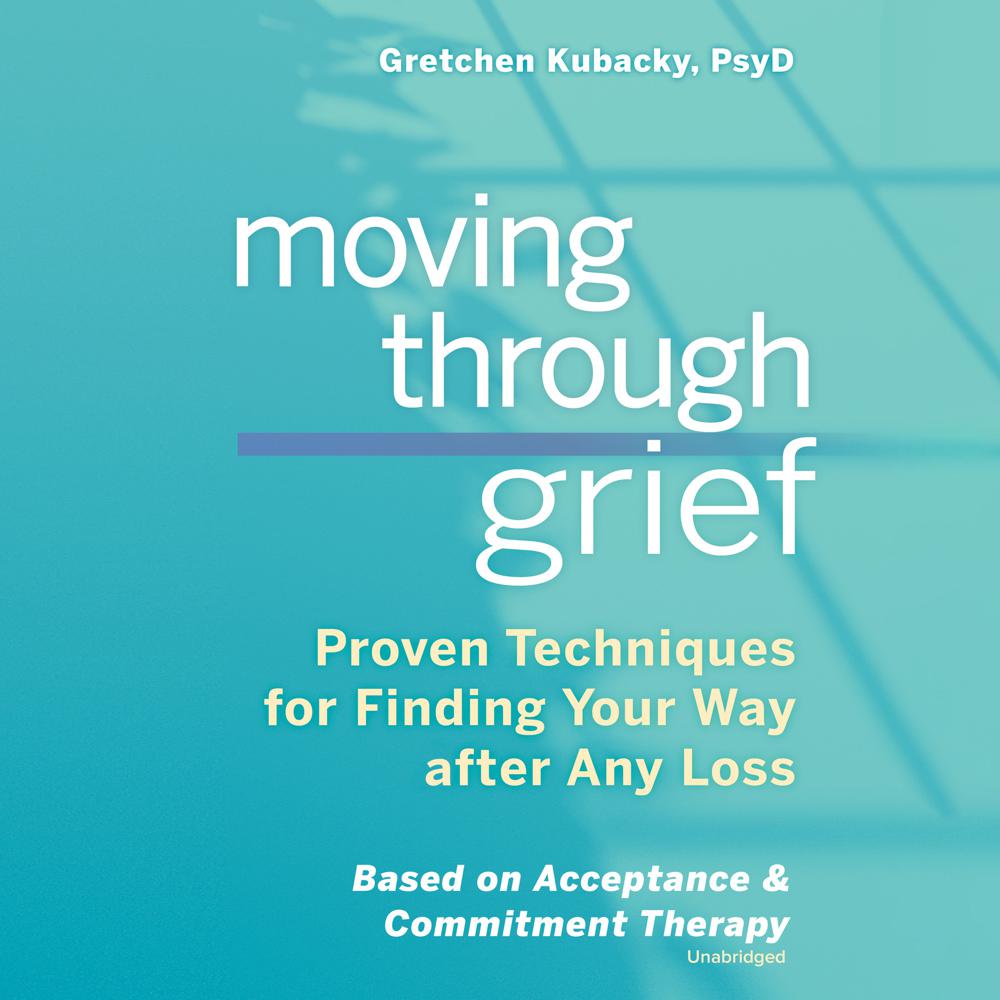 Narrated By: Christine Williams
Duration: 3 hours and 12 minutes
What to expect
Overcoming your pain―proven strategies for grief recovery
Coping with loss is difficult, but that doesn't mean you have to suffer alone. Based on the proven-effective acceptance and commitment therapy (ACT) treatment, Moving Through Grief provides simple and effective techniques to help you get unstuck and start living a rich and fulfilling life again, loss and all.
ACT is all about embracing what hurts and committing to actions that will improve and enrich your life. Whether you're dealing with the loss of a loved one, your health, home, or even career, Moving Through Grief provides you with creative exercises that will help you work through your pain and reconnect with the things you love.
In Moving Through Grief, you will
learn how you can show up for your life and experience joy and satisfaction again, even as you work through the pain of your loss;discover how the six tools of ACT―values, committed action, acceptance, being present, cognitive defusion, and self-as-context―can ease your pain and aid with the healing process; andmake real progress towards feeling like yourself again with straightforward exercises, like identifying your values and setting realistic goals.
Find out how ACT can change the way you relate to your pain with Moving Through Grief.
Genre
Coping with death and bereavement
Listen to a sample
"Translates scientifically proven methods of healing from loss into a practical and actionable roadmap not only to heal but to become better humans through the unavoidable pain that comes with loss."
"I was given Moving Through Grief at a time of great stress, crisis, and loss. Dr. Gretchen Kubacky's critical advice, calm strength, and compassionate wisdom was a buoy, a rock to cling to, and a pillar to reflect upon.…With Moving through Grief, Dr Kubacky has created something of great value to the literature of grief and recovery."