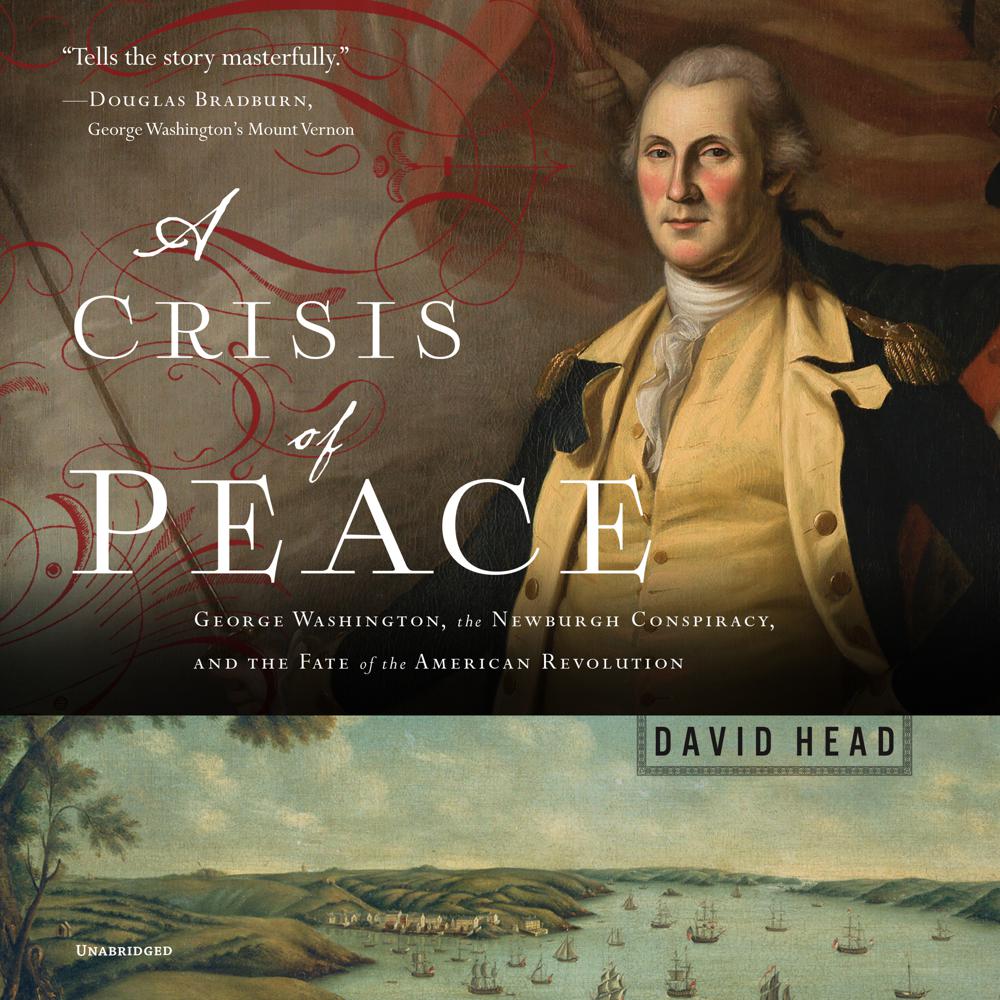 Narrated By: Alex Boyles
Duration: 9 hours and 21 minutes
What to expect
The story of George Washington's first crisis of the fledgling republic: In the war's waning days, the American Revolution neared collapse when Washington's senior officers were rumored to be on the edge of mutiny.
On March 15, 1783, General George Washington addressed a group of angry officers in an effort to rescue the American Revolution from mutiny at the highest level.
After the British surrender at Yorktown, the American Revolution still blazed on, and as peace was negotiated in Europe, grave problems surfaced at home. The government was broke, paying its debts with loans from France. Political rivalry among the states paralyzed Congress. The army's officers, encamped near Newburgh, New York, and restless without an enemy to fight, brooded over a civilian population seemingly indifferent to their sacrifices.
The result was the Newburgh Affair, a mysterious event in which Continental Army officers, disgruntled by a lack of pay and pensions, may have collaborated with nationalist-minded politicians such as Alexander Hamilton, James Madison, and Robert Morris to pressure Congress and the states to approve new taxes and strengthen the central government.
Fearing what his men might do with their passions inflamed, Washington averted the crisis, but with the nation's problems persisting, the officers ultimately left the army disappointed, their low opinion of their civilian countrymen confirmed.
A Crisis of Peace provides a fresh look at the end of the American Revolution while speaking to issues that concern us still: the fragility of civil-military relations, how even victorious wars end ambiguously, and what veterans and civilians owe each other.
Genre
History of the Americas
Listen to a sample
"A vivid picture of a newborn nation in crisis. Meticulous and balanced, A Crisis of Peace lays out the vitally important circumstances that led to a critical moment in our nation's history and Washington's indispensable role in preserving the peace."
"Aan authoritative, well-researched account of George Washington's role in resolving this near-crisis of the 'Newburgh conspiracy' of 1783."
"Recounts the origins of the revolt that came close to erupting…even as Washington quelled an uprising in the making that might have allowed Britain 'to steal a victory in the end.'"
"Revolutionary War buffs will be intrigued by this meticulous, narrowly focused account of the two years following British Army general Charles Cornwallis's surrender to Continental Army commander-in-chief George Washington in October 1781."
"[Narrator Alex] Boyles's voice is pleasant and even, and carries the story along…Boyles enlivens the narration with sudden changes in tone, pitch, or volume, especially when translating Colonial phrasing into more modern idioms."
"Vividly written. Captures the perilous period when Washington's fundamental decency meant more to the nation than more glorious qualities might have."
"A thoroughly original take on one of the most critical moments in history that would determine no less than the success or failure of the American Revolution."
"With an energetic pen and a flare for a good phrase, David Head recounts in intimate detail one of the United States' most perilous moments."
"A superb historian who writes in beautiful detail about the heat of political competition. With a rich cast of characters, this book delivers a keen chronicle of a much-vaunted 'conspiracy.'"
"David Head tells the story masterfully with new details and expert drama, putting the crisis in both a contemporary context and showing its relevance for all ages."
"A masterful job telling the story of how the American Revolution ended. Thoroughly researched and superbly written, keeping the reader engaged until the end. A must have book."