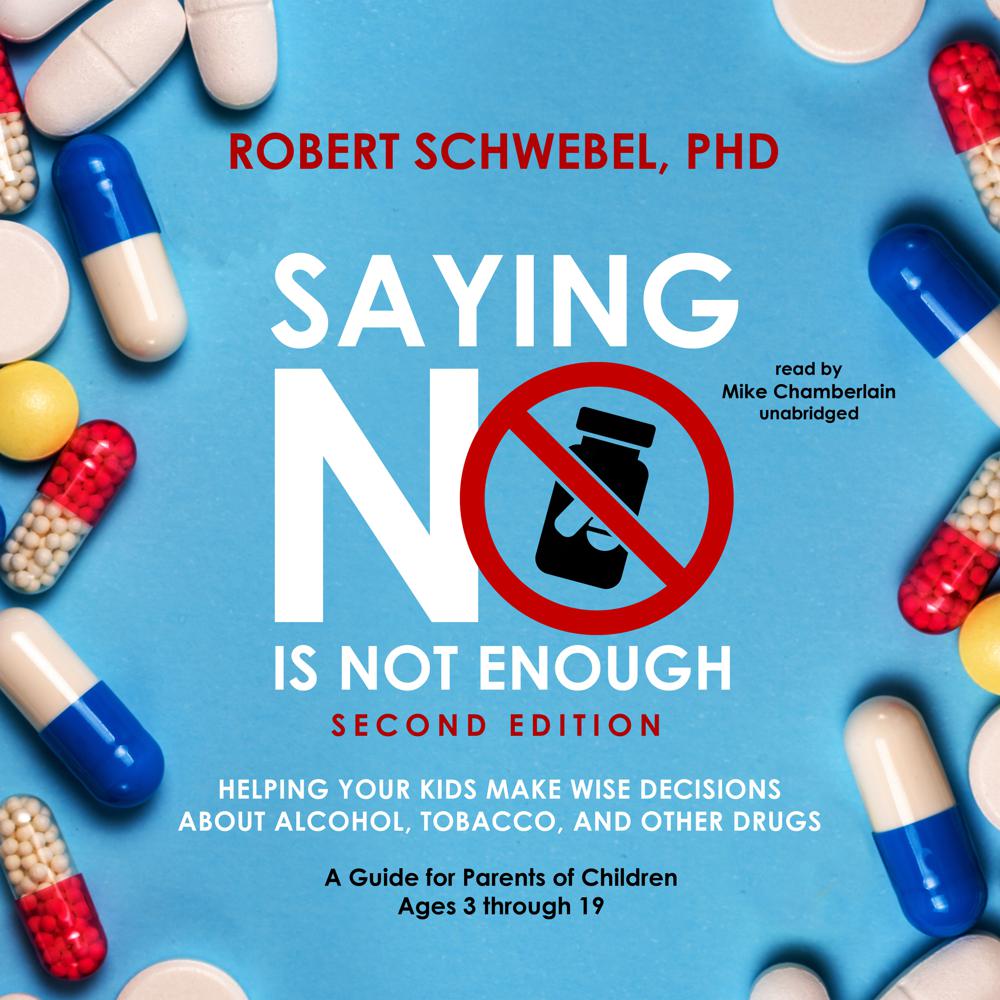 Narrated By: Mike Chamberlain
Duration: 11 hours and 53 minutes
What to expect
The challenge: how to raise children in a drug-filled society and prevent substance abuse. Dr. Schwebel's recommendations:
Start when your children are youngCreate a family climate for communicationShow your children how to meet their needs without drugsHelp kids understand the dangers of drugsHelp them learn to resist peer pressureTeach your children how to make wise decisionsEstablish give-and-take discussions with teensStay alert to potential drug problems and know how to respond
How to listen and what to say in order to accomplish these goals is what Saying No Is Not Enough is all about. Now in its second edition, this valuable prevention and intervention guide for parents and professionals by Dr. Schwebel, one of the nation's experts, presents his complete step-by-step program, refined and time-tested over the last twenty-five years.
New to this second edition are a full chapter on tobacco, recommendations about parents discussing their own substance use, and advice on what to do about drug testing as well as more on marijuana (the myths vs. the realities), more on how to deal with lying and dishonesty, and more on interventions for parents whose kids are already harmfully involved with drugs.
Genre
Parenting: advice and issues
Listen to a sample
"Illuminating and valuable…Dr Schwebel makes detailed, practical suggestions that he himself has worked out and tested many times over. They have proven effectiveness."
"Practical…A supportive compendium of techniques for healthy family living, a worthwhile resource for rearing drug-free children."