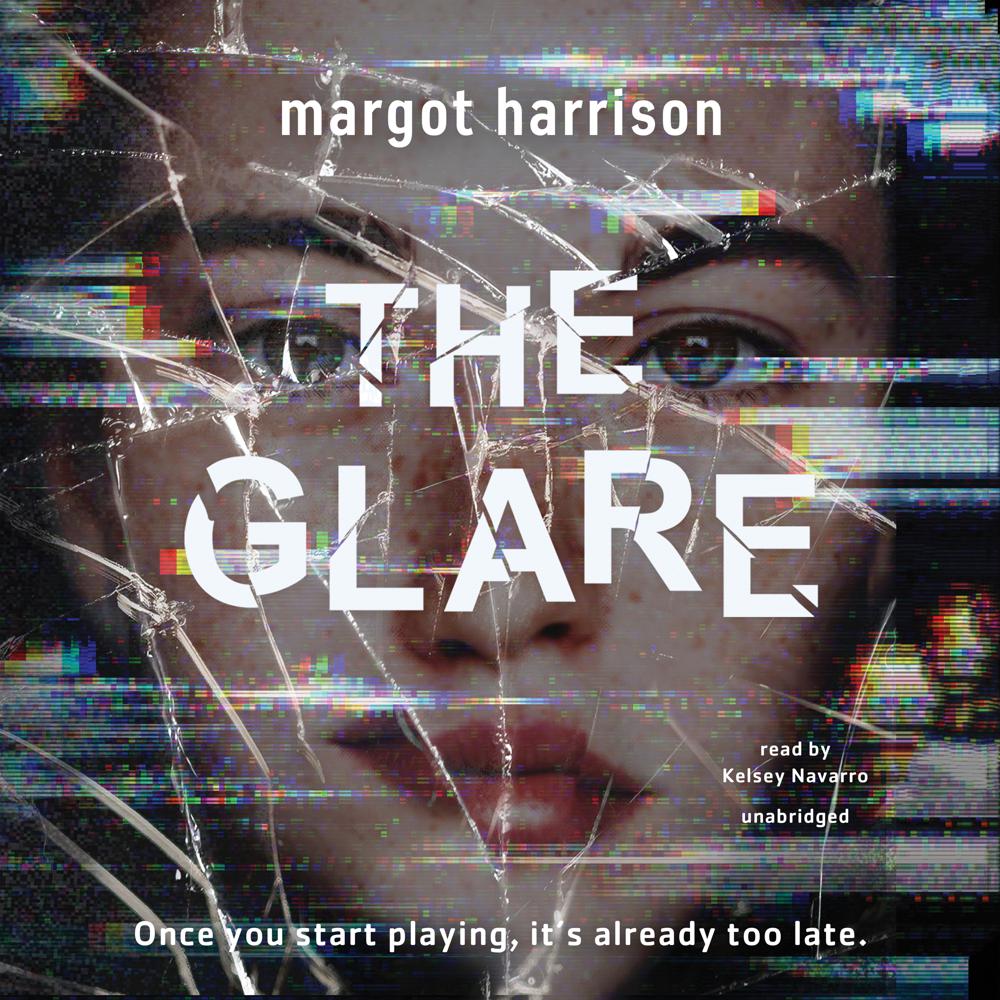 Narrated By: Kelsey Navarro
Duration: 9 hours and 44 minutes
What to expect
After ten years of living on an isolated, tech-free ranch with her mother, sixteen-year-old Hedda is going back to the world of the Glare—her word for cell phones, computers, and tablets. Hedda was taught to be afraid of technology, afraid that it would get inside her mind and hurt her. But now she's going to stay with her dad in California, where she was born, and she's finally ready to be normal. She's not going to go "off-kilter," like her mom says she did when she was just a little kid.
Once she arrives, Hedda finally feels like she's in control. She reunites with old friends and connects with her stepmom and half-brother. Never mind the terrifying nightmares and visions that start trickling back—they're not real.
Then Hedda rediscovers the Glare—the real Glare, a first-person shooter game from the dark web that scared her when she was younger. They say if you die thirteen times on level thirteen, you die in real life. But as Hedda starts playing the so-called "death game"—and the game begins spreading among her friends—she realizes the truth behind her nightmares is even more twisted than she could have imagined. And in order to stop the Glare, she'll have to first confront the darkness within herself.
Genre
Children's / Teenage fiction: Horror and ghost stories, chillers, Children's / Teenage fiction: Science fiction, Children's / Teenage fiction: Fantasy
Listen to a sample
"The Glare is scary, brilliant, deeply gripping, and very, very now. This is a new kind of ghost story, where we're haunted by the digital phantoms that we ourselves created."
"Harrison's ability to lead suspicions astray, her spine-chilling descriptions, and a main character with a distinct arc make for a worthwhile read for lovers of horror and beyond.
"The expertly balanced reality-blurring storyline and strategic technology depictions seed psychological scares that will linger long after reading…A chilling way to turn screen time into scream time."
"Harrison fully engages readers by the last one hundred pages or so, locking on to the critical mystery which is resolved in an extraordinarily compelling manner."
"Thought-provoking and interesting…add this novel to your collection of modern fiction."