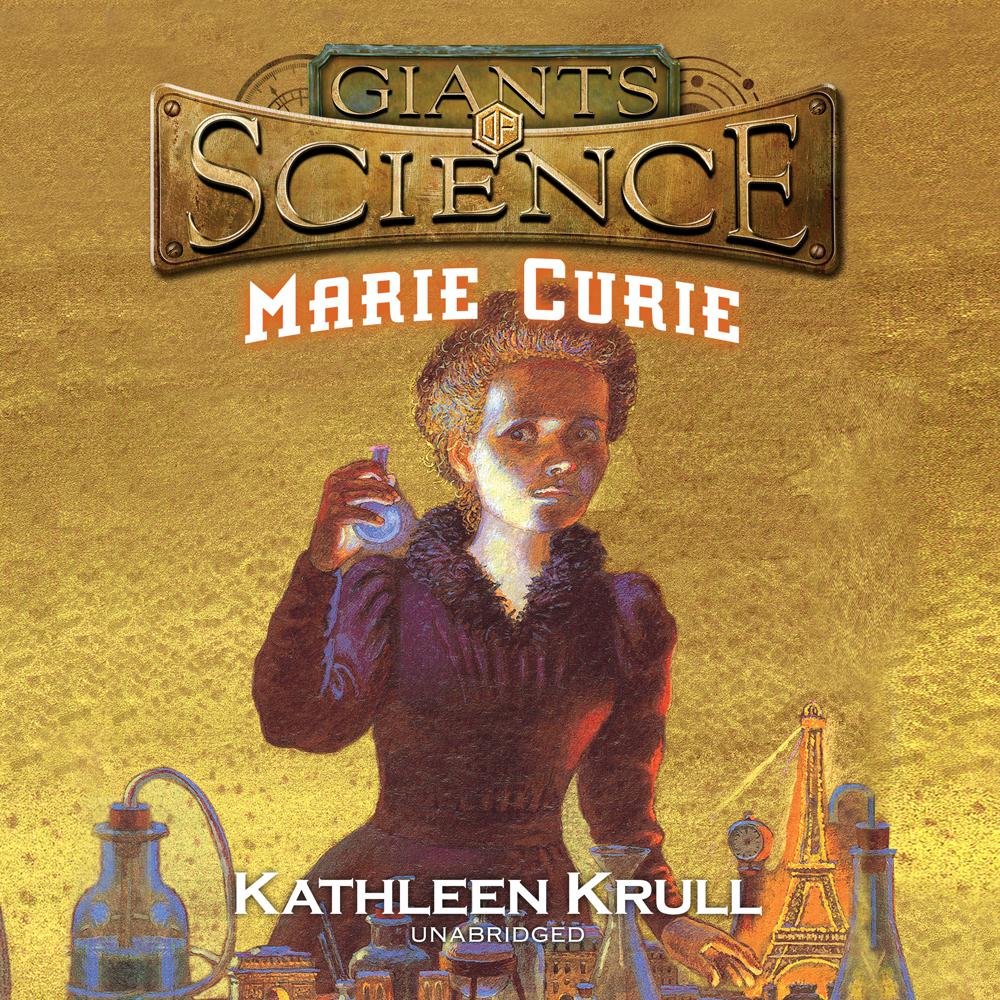 Narrated By: Tavia Gilbert
Duration: 2 hours and 27 minutes
What to expect
Krull presents another top-notch scientific biography in the outstanding Giants of Science series.
Readers have come to expect chatty, direct narratives that develop distinct characters and place those individuals squarely in the context of both their times and their disciplines, and this account of the noted physicist's life delivers the goods. From her childhood in an oppressed Poland, the daughter of two highly educated individuals, Curie emerges as a driven woman, determined to excel for both her parents' and her country's sake—this drive informing everything that followed.
As in previous series entries, this offering manages to take a wildly complex subject—atomic physics—and render it comprehensible to the child listener, emphasizing the legacy Curie left behind. Curie's personal life—her unusual (for the times) partnership with her husband, her frustration with the limitations imposed on her because of her sex, her difficulty balancing work and family—receives admiring, but frank consideration.
Listeners will emerge from this account with a new appreciation for both the scientific and social advances made by Curie, whose towering achievements justly earn her a place among the "Giants."
Genre
Children's / Teenage general interest: Biography and autobiography, Children's / Teenage general interest: Science and technology
Listen to a sample
Another standout in a uniformly stellar series."
"Outstanding. A multi-faceted portrait of a genius."
"With an inviting, conversational narrative, this series launches with an impressive start."
"The second title in Krull's Giants of Science series meets, and perhaps even exceeds, expectations set by the debut, Leonardo da Vinci. Krull and Newton are a match made in heaven."
"Krull presents another top-notch scientific biography in the outstanding Giants of Science series."
"Krull lives up to the promise of the first two entries in her Giants of Science series with this lucid and thoughtful examination of Freud's life, work, and legacy."