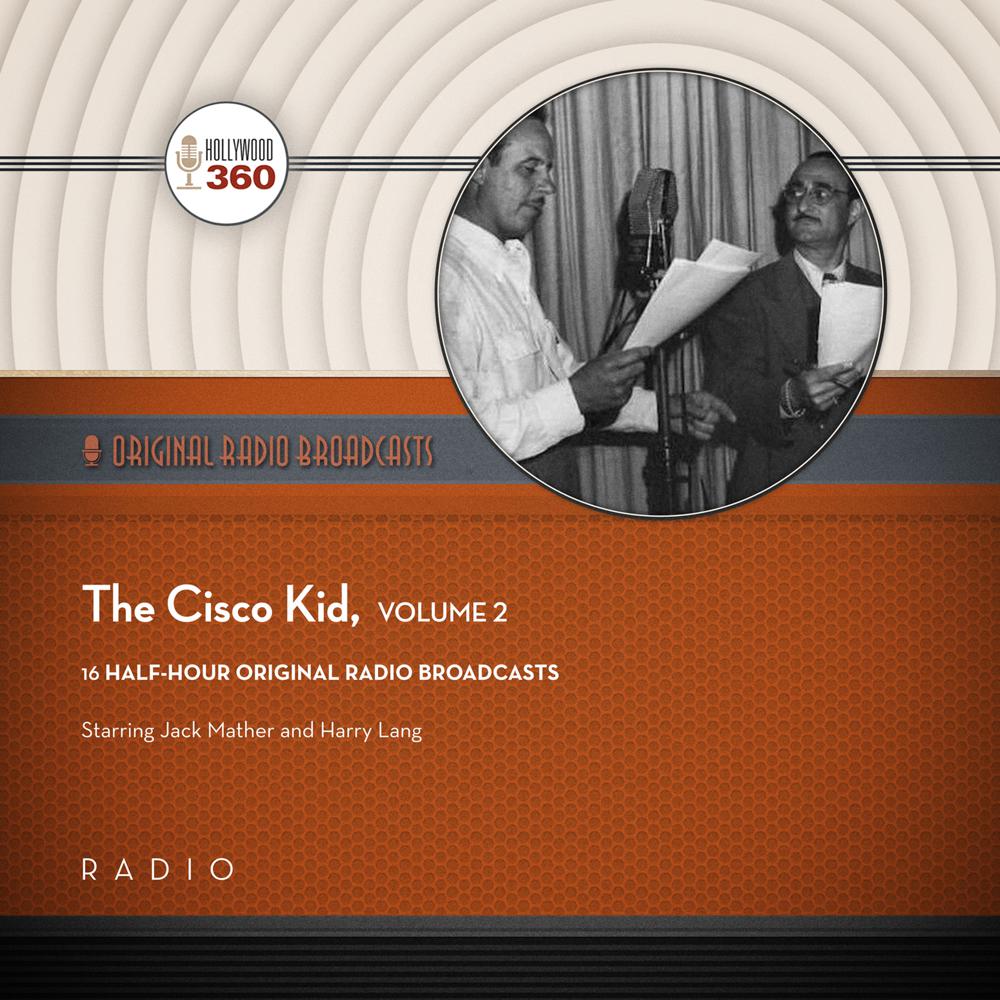 Narrated By: a full cast
Duration: 8 hours
What to expect
Here's adventure … here's romance … here's O.Henry's Robin Hood of the old west in sixteen exciting radio adventures of … The Cisco Kid!
The Cisco Kid was a popular film, radio, television, and comic book series based on the fictional Western character created by O. Henry in his short story "The Caballero's Way," published in 1907 in the collection Heart of the West. Films and television depicted the Cisco Kid as a heroic Mexican caballero, although in O. Henry's original story he was a non-Hispanic character and a cruel outlaw probably modeled on Billy the Kid.
The Cisco Kid came to radio October 2, 1942, with Jackson Beck in the title role and Louis Sorin as Pancho. With Vicki Vola and Bryna Raeburn in supporting roles and Michael Rye announcing, this series continued on Mutual until 1945. It was followed by another Mutual series in 1946, starring Jack Mather as Cisco, with Harry Lang as Poncho (for a time Mel Blanc played Poncho) in a syndicated radio series of more than six hundred episodes from 1947 to 1959.
Enjoy sixteen exciting adventures of The Cisco Kid:
4/29/58 - "Double Frame U"5/6/58 - "Point of Honor"5/8/58 - "The Little Train Robbery"6/3/58 - "Bullets at the Bridge"6/17/58 - "The Tunnel"6/19/58 - "Bandits of Tucumcari"6/22/58 - "War in the Pecos Valley"6/24/58 - "Ghost Town Gazette"8/14/58 - "Killer in the Jailhouse"8/19/58 - "Mistaken Identity"8/21/58 - "Mesa of the Hidden Bandits"8/26/58 - "The Devil's Highway"1959 - "Charley Page's Crusade"1959 - "The Masquerading of Denver Dan"1959 - "Vanishing Gold"1959 - "The Night of Fire"
Genre
Radio / podcasts
Listen to a sample