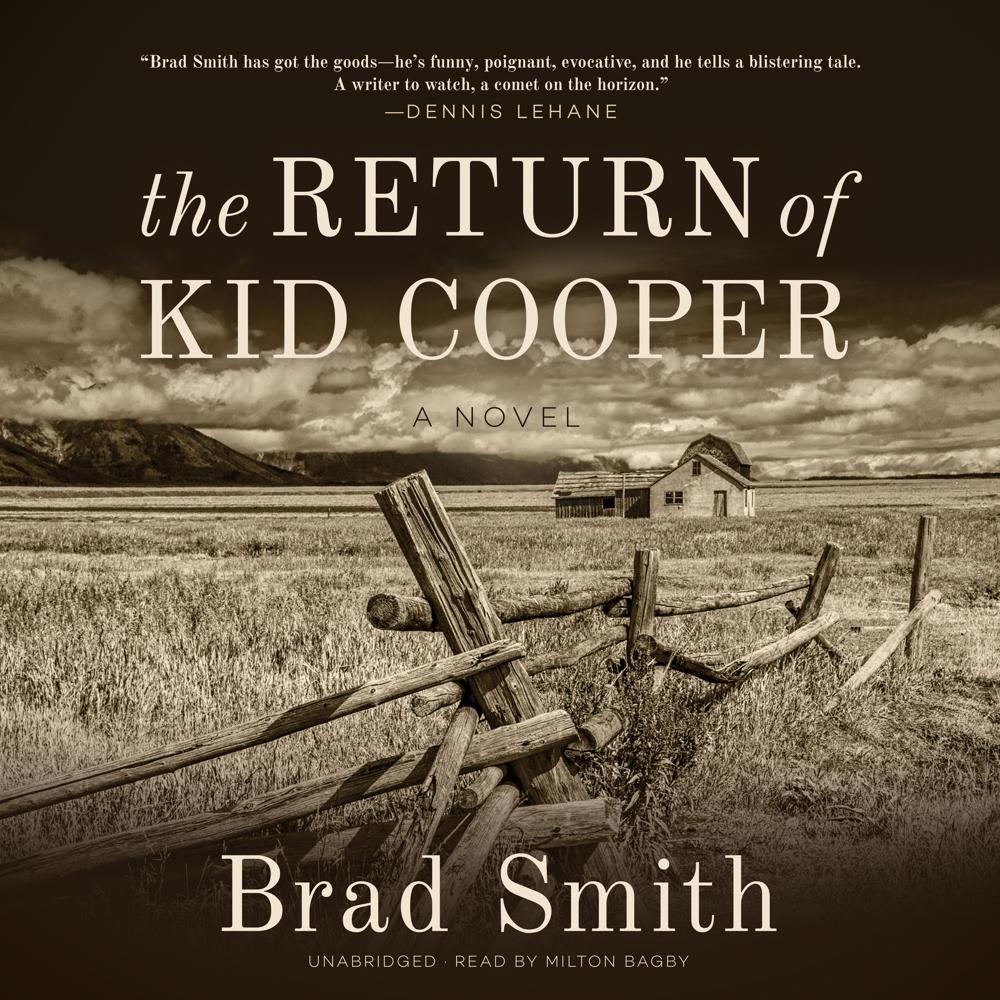 Narrated By: Milton Bagby
Duration: 10 hours and 5 minutes
What to expect
In the style of Cormac McCarthy, a gritty tale of justice and revenge in the Wild West
The year is 1910.
Nate Cooper is an old-school cowboy. He sees the change brought by the turn of the century—horses giving way to motorcars, his girlfriend marrying his best friend, and his nemesis running for governor—and reckons none of it to be good. The west is being tamed, and with progress, some things are lost. But people? They tend to stay the same. Even after spending nearly thirty years in a Montana prison for a wrongful murder conviction, Nate's moral compass is true and unwavering: he does all the wrong things for all the right reasons.
So when he returns to his northern Montana ranching town to find the Blackfoot Indians—the people he went to prison trying to defend—are still being cheated out of their territory by ranchers, Nate can't rest on his laurels. With grit, determination, a quick trigger finger, and the help of the woman he used to love, Nate sets out to settle the score and force some justice in to the changing world. Before long, though, he will discover that justice doesn't come cheap.
Genre
Adventure fiction: Westerns, Historical fiction, Adventure fiction, Crime and mystery: private investigator / amateur detectives
Listen to a sample
"The Return of Kid Cooper is Brad Smith at his best—clear-eyed, tough-minded and true of heart. Smith—once a farmer, signalman, truck driver, bartender, teacher and carpenter—understands that work will take its toll, even when it's the only thing holding a soul together. This is a powerful novel, fully felt and beautifully written."
"Men trapped outside their times—it was the great theme of Sam Peckinpah's best movies, and Brad Smith makes it his own in his first-rate novel, The Return of Kid Cooper."
"The Return of Kid Cooper is a western set in the forgotten time between horses and the sterilizing of the American West. Kid Cooper is a classic tragic hero and Brad Smith's rendering of him is full-hearted and poignant."
"The Return of Kid Cooper can claim a secure place in the canon of literature of the American West. Brad Smith's tale of old-fashioned courage and western justice is reminiscent, in its high drama, wit, and splendid idiosyncrasy, of Lonesome Dove. I was reminded also of Annie Proulx's laconic Wyoming stories and that most iconic of Western loners, Shane."
"Smith explores powerful universal themes while bringing to life unforgettable characters…If Cormac McCarthy, Larry McMurtry, and Elmore Leonard collaborated on a book, it might sound very much like The Return of Kid Cooper."
"Brad Smith can really tell a story…pulling the Western into this new era with heartbreaking intensity, where tenderness and threat exist in every character and on every page."