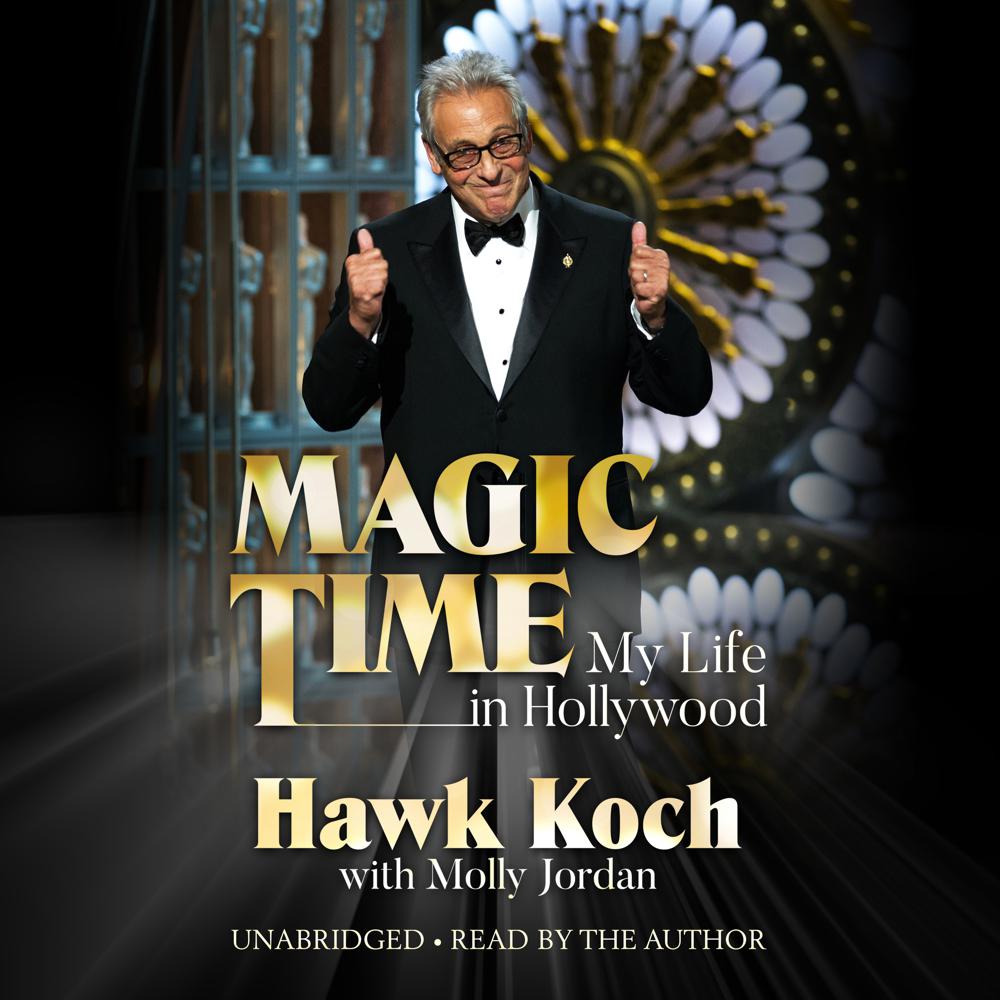 Narrated By: Hawk Koch
Duration: 7 hours and 29 minutes
What to expect
Hawk Koch is a renowned film producer who has served as president of the Academy of Motion Picture Arts and Sciences. He has produced some of the most iconic films of all time, including The Way We Were, Chinatown, Heaven Can Wait, Gorky Park, and Wayne's World, among many others. He was born into the business, the son of legendary Howard W. Koch, who ran Frank Sinatra's production company, was head of Paramount Studios, and was president of the Academy. Growing up, Hawk was dealt an immense amount of privilege and was met with the challenge of living up to his father's name. Howard wasn't communicative with his children, which left Hawk a sizable hole in the experience of who he was.
Just shy of his fiftieth birthday, Hawk realized that he was depressed, a mess, and unfulfilled. Following the advice of a friend, Hawk visited a rabbi. "Who are you?" the rabbi asked. Driving home, Hawk realized he was about to find out. Hawk was finally able to confront his inner demons and reevaluate his life, and he was bar mitzvah-ed for the first time.
Magic Time: My Life in Hollywood is the story of a father and a son and the lasting impact that that relationship carries, against the backdrop of the glitz and glamour of Hollywood.
Genre
Memoirs, Filmmaking and production: technical and background skills, Biography: arts and entertainment
Listen to a sample
"I can personally relate to this moving journey of a man learning to step out from under a father's shadow. But Magic Time is also filled with fun, surprising stories that only a deep insider could tell."
"Magic Time recounts what I remember about Hawk: someone who never took an opportunity for granted and worked hard to achieve success in his own right. Plus, he was a lot of the fun, and, as the book reflects, we had some memorable adventures."
"Most every filmmaker of substance, including myself, have wanted Hawk to be on their team. Selfishly, not altruistically, we know what Hawk brings to the party. His multitude of extraordinary incidents make for an inspirational, sometimes hilarious, behind-the-scenes, never told, exciting read."
"I found the book profoundly moving and insightful about not only the entertainment industry but human nature. Bravo and congratulations!"