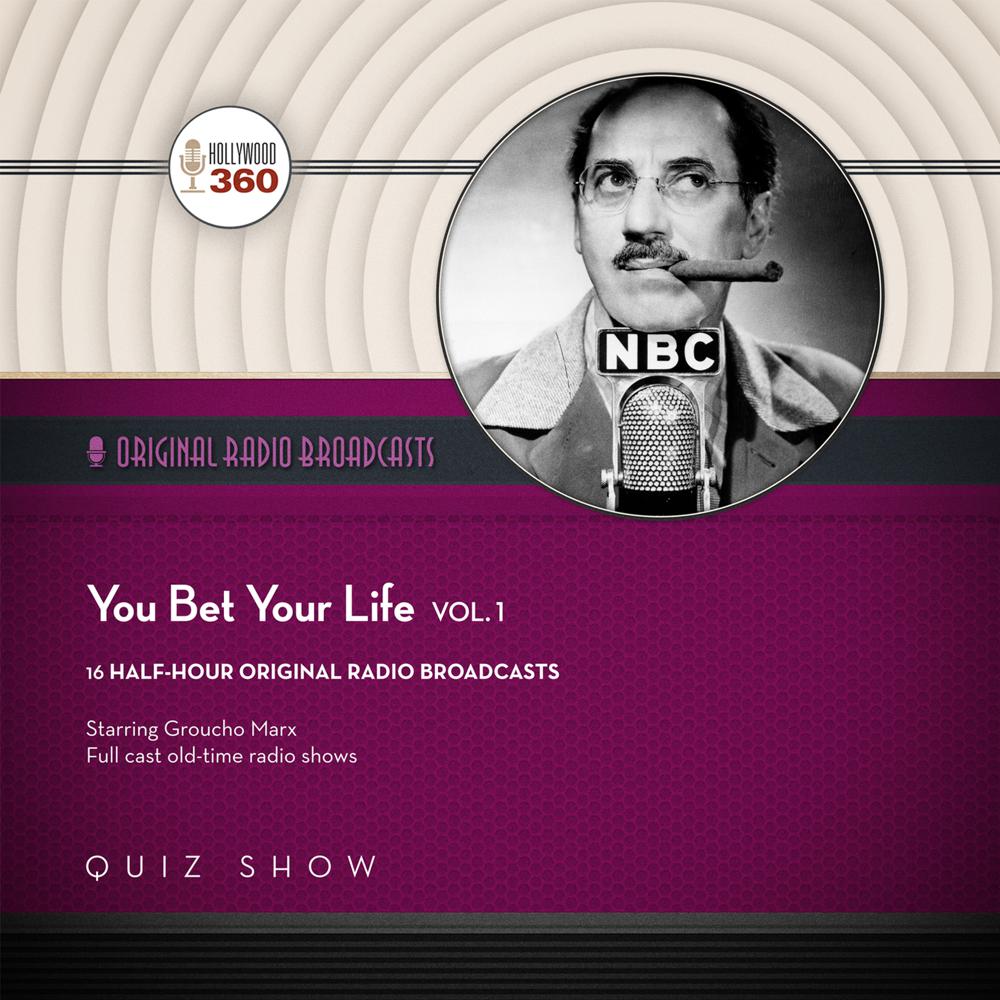 Narrated By: Groucho Marx
Duration: 7 hours and 42 minutes
What to expect
Groucho Marx is your quizmaster and host to one of the funniest and most popular quiz shows from radio and television, You Bet Your Life! Enjoy sixteen fun-filled comedy episodes from the long-running radio series!
Created by John Guedel, You Bet Your Life was one of the best-loved quiz shows to air on both radio and television. It was hosted by Groucho Marx of the Marx Brothers, with announcer and assistant George Fenneman. It debuted on radio in 1947 and lasted until 1960. For much of this time it was also seen on television.
Contestant teams usually consisted of one male and one female, mostly selected from the studio audience. Groucho would engage in humorous conversations with the contestants and, if they said the "secret word" (a common word revealed to the audience at the outset of each episode), a toy duck resembling Groucho—with eyeglasses and a mustache—descended from the ceiling to bring a $100 prize. After the conversations, the actual game began. Contestants were "allowed to choose" from a list of twenty available categories and try to answer a series of questions within the category to win additional money. At the end of the show, the contestants could play for a jackpot question, risking half of their previous earnings in the hope of winning the Jackpot.
2/7/51 - "Secret Word: Shoe"4/7/54 - "Secret Word: Face"4/14/54 - "Secret Word: Room"4/21/54 - "Secret Word: People"4/28/54 - "Secret Word: Smile"5/5/54 - "Secret Word: Water"5/12/54 - "Secret Word: House"5/19/54 - "Secret Word: Arm"5/26/54 - "Secret Word: Chair"1/31/55 - "Secret Word: Clock"11/23/55 - "Secret Word: Face"11/30/55 - "Secret Word: Sign"12/7/55 - "Secret Word: Chair"12/14/55 - "Secret Word: Name"12/21/55 - "Secret Word: Street"12/28/55 - "Secret Word: Table"
Genre
Radio / podcasts
Listen to a sample