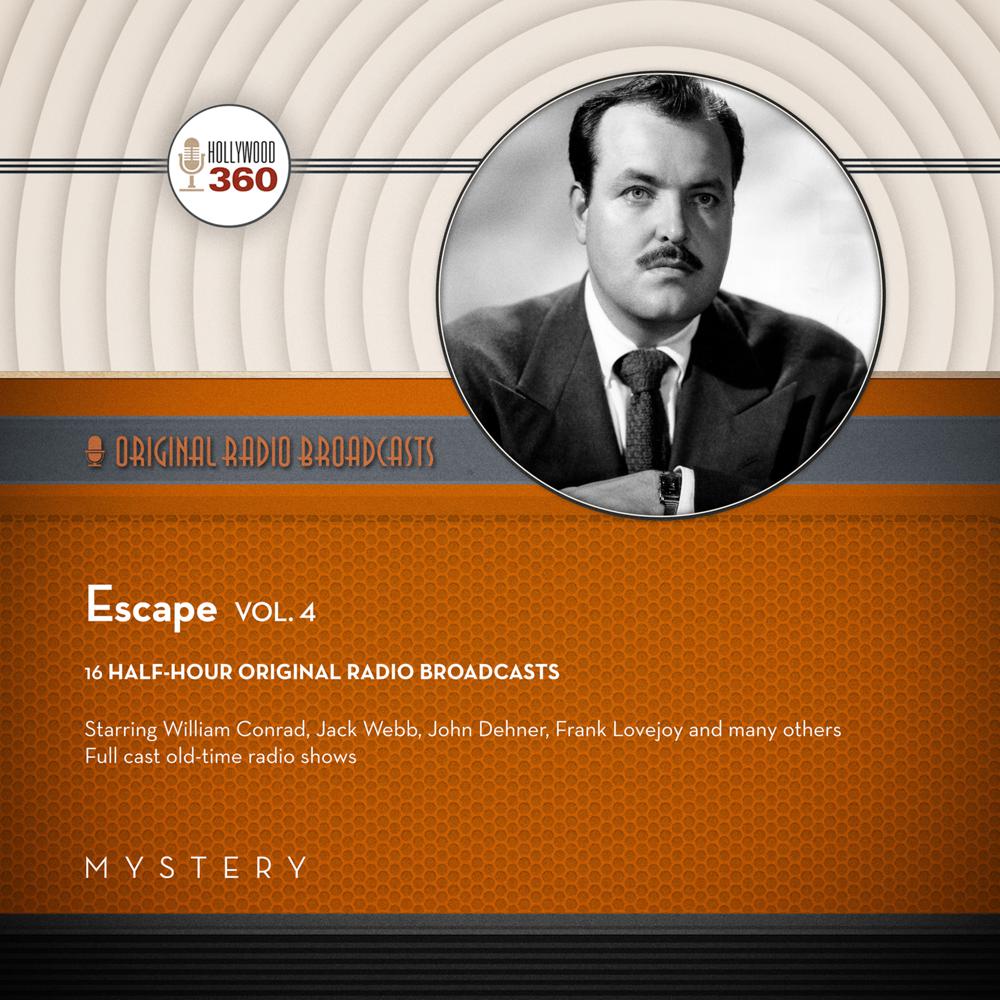 Narrated By: a full cast
Duration: 7 hours and 50 minutes
What to expect
Tired of the everyday grind? Ever dream of a life of romantic adventure? Want to get away from it all? We offer you … Escape! Escape, designed to free you from the four walls of today for a half-hour of high adventure!
Escape was radio's leading anthology series of mystery and high-adventure, airing on CBS from July 7, 1947 until September 25, 1954. The series's well-remembered opening combined Mussorgsky's Night on Bald Mountain with an introduction intoned by Paul Frees and/or William Conrad. Many story premises, both originals and adaptations, involved a protagonist in dire life-or-death straits.
Actors on the series included Eleanor Audley, Parley Baer, Harry Bartell, William Conrad, Ted deCorsia, John Dehner, Sam Edwards, Virginia Gregg, Lou Merrill, Howard McNear, Jeanette Nolan, Alan Reed, Bill Johnstone, Marvin Miller, Frank Lovejoy, Berry Kroeger, Vic Perrin, Elliott Lewis, Jack Webb, Peggy Webber, and Will Wright. Music was supplied by Del Castillo, organist Ivan Ditmars, Cy Feuer, Wilbur Hatch, and Leith Stevens.
1/7/51 - "Conquest"2/11/51 - "The Killer Mine"2/18/51 - "The Follower"7/18/51 - "Macao"8/1/51 - "The Gladiator"1/25/53 - "Diary of a Madman"2/8/53 - "Jetsam"3/1/53 - "The Tramp"3/15/53 - "The Man with the Steel Teeth"4/12/53 - "Classified Secret"4/26/53 - "The Derelict"6/7/53 - "The Voyage of Sinbad"7/12/53 - "The Out-Station"7/19/53 - "The Open Boat"7/26/53 - "The Notebook"8/2/53 - "The Red Forest"
Genre
Radio / podcasts
Listen to a sample