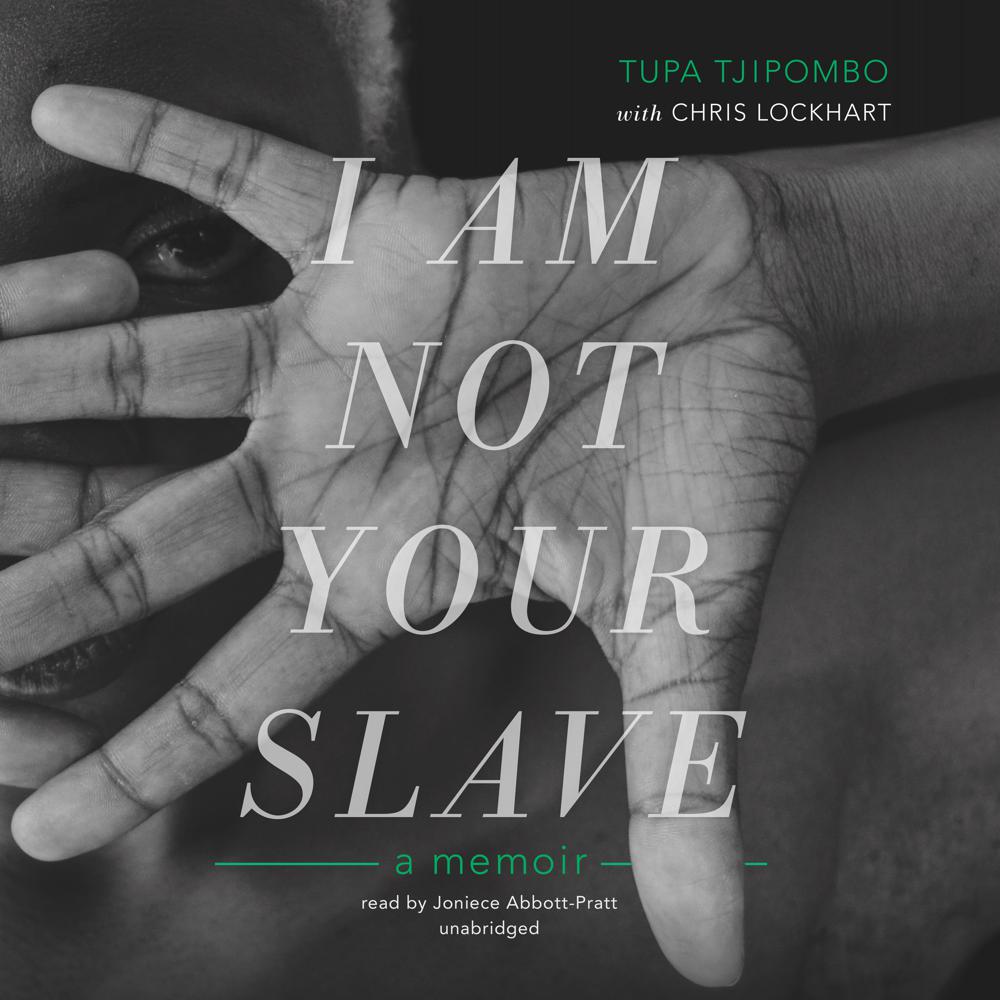 Narrated By: Joniece Abbott-Pratt
Duration: 9 hours and 17 minutes
What to expect
I Am Not Your Slave is the shocking true story of a young African girl, Tupa, who was abducted from southwestern Africa and funneled through an extensive yet almost completely unknown human trafficking network spanning the entire African continent. As she is transported from the point of her abduction on a remote farm near the Namibian‑Angolan border and channeled to her ultimate destination in Dubai in the United Arab Emirates, her three‑year odyssey exposes the brutal horrors of a modern-day middle passage.
During her ordeal, Tupa encounters members of Africa's notorious gangs, terrifying witch doctors, mysterious middlemen from China, corrupt police and border officials, Arab smugglers, and high‑ranking United Nations officials. And of course, Tupa meets her fellow trafficking victims, young women and girls from around the world.
Tupa's incredible experience, including her daring escape and eventual return home, sheds light on the most shocking aspects of modern-day slavery today, as well as the essential determination to be free.
Genre
Memoirs, Biography: general, Gender studies: women and girls
Listen to a sample
"The miracle of Tjipombo isn't so much that she escaped Dubai and eventually made it back to her family in Namibia, but that she reclaimed her human rights and chose to tell her story to author and global health consultant Lockhart in the hope of helping other endangered and trafficked young women."
"Only courage and rare luck allowed Tjipombo to get away and share her story, which will haunt readers. For readers who wish to understand more fully the grim reality of human trafficking."
"In this harrowing, unsparing memoir, the author documents unimaginable brutality against women with dignity and grace and provides readers with an urgent education about the devastating scope of human trafficking in the modern world. Difficult but necessary reading."
"My great-great-great-grandfather, Frederick Douglass, helped change the public perception of nineteenth-century enslavement and enslaved people with his first autobiography, Narrative of the Life of Frederick Douglass, An American Slave. As the readers' respect for Douglass's intellect and humanity ascended so too did their contempt for the crime of slavery and those that perpetrated it. I Am Not Your Slave is a riveting contemporary narrative that achieves the same effect."
"A riveting story of a young girl's courage in the face of unimaginable terror, her determination to fight for her dignity—and above all, her courage to speak out and break the silence about the human trafficking nightmare we have ignored for too long."
"This incredible story offers three important insights: how it is possible for someone to be trafficked, why it might not be immediately apparent someone is in slavery, and, most importantly, why the antislavery movement needs strong survivor advocates like Tupa Tjipombo."