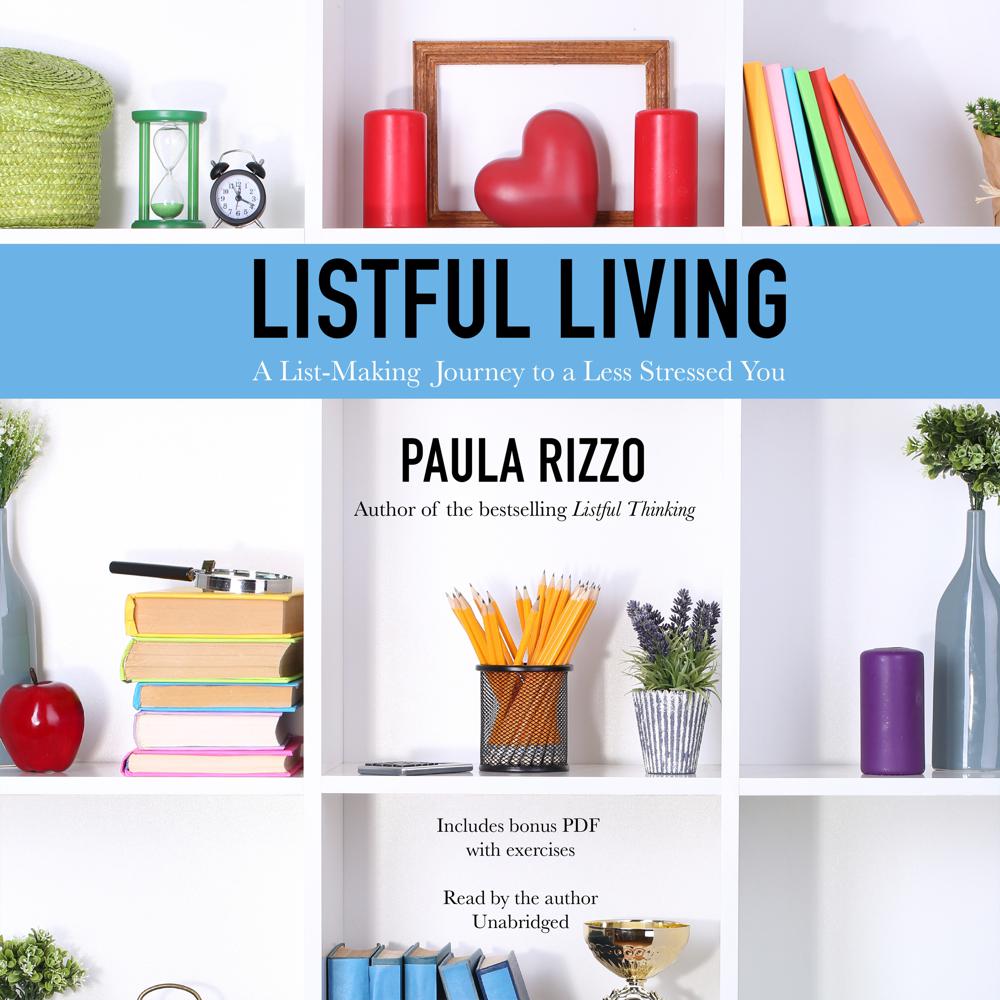 Narrated By: Paula Rizzo
Duration: 1 hour and 37 minutes
What to expect
List makers get the right things done.
Don't waste a minute: 1,440 minutes. That's how many minutes there are in a day. How are you spending those precious minutes? Do you feel drained at the end of the day or look back and can't figure out where the time went? If you're not feeling fired up and fueled by your lists, Paula Rizzo, bestselling author and Emmy Award–winning television producer, delivers the solution in Listful Living.
Prioritize what really matters. Listful Living is the journal you need to get your life in order once and for all. Make sure you're putting the right things on your list, not just lists of tasks but those things you truly want to do that will nourish your soul.
Make lists work for you. Anyone can make a list, but can that list make you a calmer, more mindful, superproductive, and less stressed version of yourself? It's easy to become overwhelmed by to-do lists, bucket lists, and goals. The secret to success is not just about what you put on your list but what you intentionally leave off. Less is more. Leading with intention and how you'd like your life to feel is key.
Listful Living is the perfect book for list makers and life planners. You can learn to:
Tap into your own productivity style to get more done,Curate your list making to best serve the lifestyle you want to lead,Prioritize what's truly important and be mindful of where you spend your precious energy,Create a road map to be less stressed, andReduce stress.
Genre
Coping with stress, Popular medicine and health, Advice on careers and achieving success, Self-help, personal development and practical advice, Time management, Advice on careers and achieving success
Listen to a sample