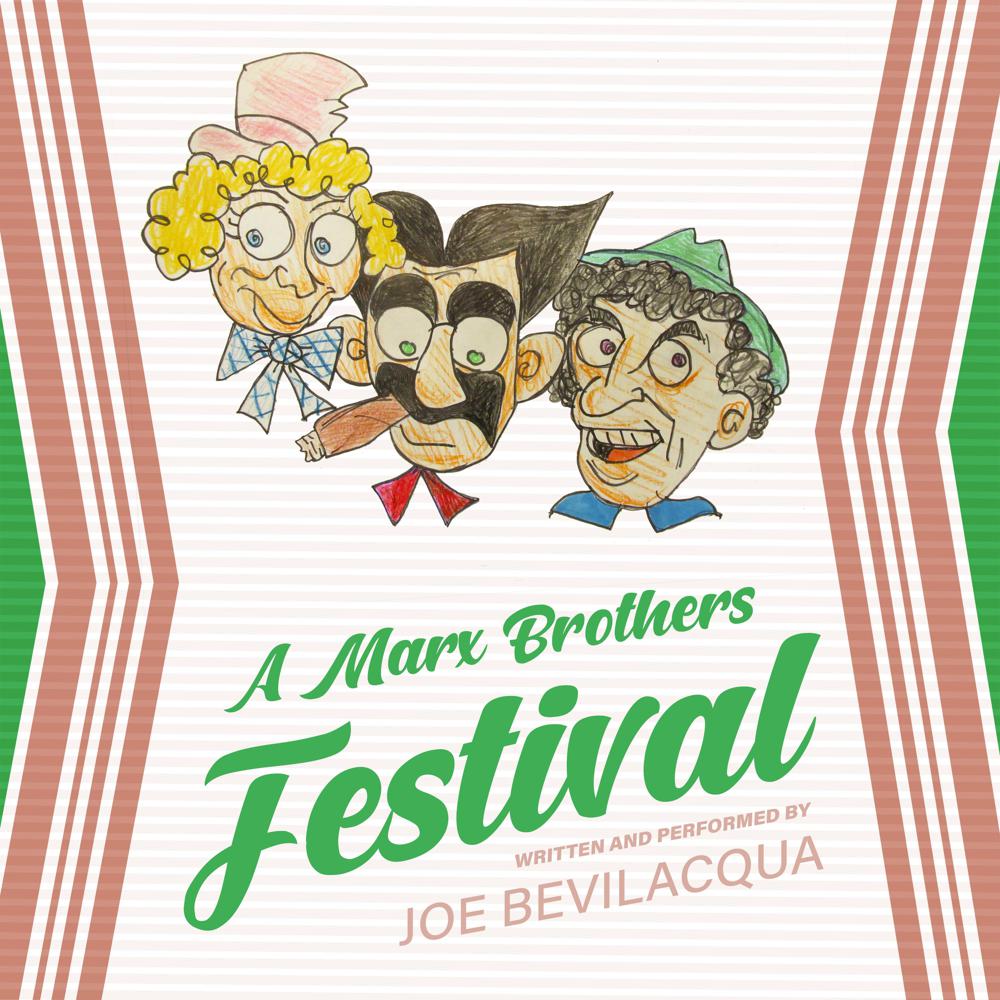 Narrated By: Joe Bevilacqua
Duration: 2 hours and 43 minutes
What to expect
A Marx Brothers Festival is a hilarious collection of tributes, parodies, and rarities—written, produced, and performed by Joe Bevilacqua. Bonus tracks feature remastered radio and TV performances by Groucho, Chico, and Harpo.
In this set:
The Uncle Lefty ShowA Comedy of ErrorsShe Fell DownAt the BistroWith Apologies to William What's-His-NameFlywheelHollywood AgentsDr. HackenbushJack BennyBurns and AllenAt the Shamrock InnFriars Roast
The Marx Brothers were an American family comedy act that was successful in vaudeville, on Broadway, and in motion pictures from 1905 to 1949. Five of the Marx Brothers' thirteen feature films were selected by the American Film Institute (AFI) as among the top 100 comedy films, with two of them, Duck Soup (1933) and A Night at the Opera (1935), in the top twelve.
Joe Bevilacqua, also known as Joe Bev, is a public radio producer and radio theater dramatist. However, his career has taken him into every aspect of show business, including stage, film, and television as a producer, director, writer, author, actor, journalist, documentarian, and even cartoonist. He is also a member of the Metropolitan Opera Company in New York City.
Genre
Radio / podcasts, Comedy and stand-up
Listen to a sample