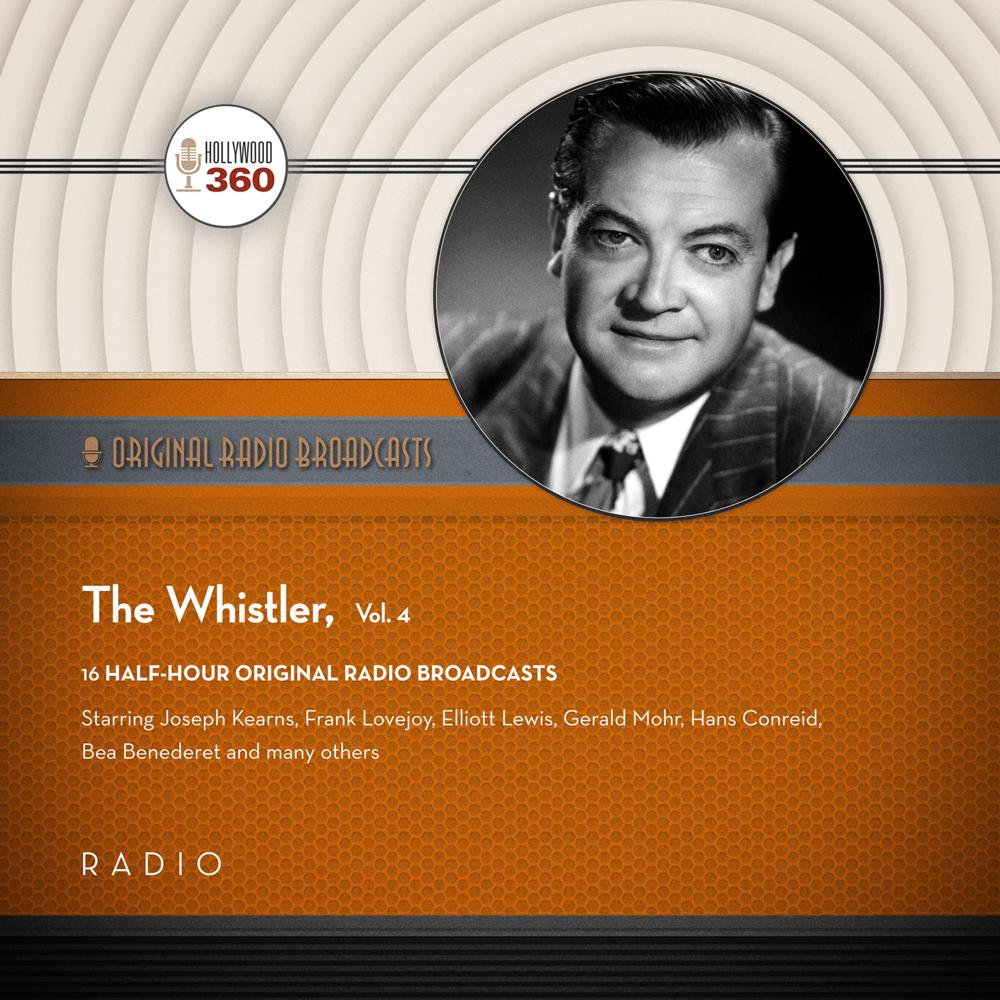 Narrated By: a full cast
Duration: 7 hours and 51 minutes
What to expect
I am the Whistler and I know many things, for I walk by night … many strange tales hidden in the hearts of men and women who have stepped into the shadows. I know the nameless terrors of which they dare not speak!
The Whistler was one of radio's top mystery programs, airing from May 16, 1942, until September 22, 1955. Airing on CBS radio and sponsored by the Signal Oil Company, the Whistler (played by Joseph Kearns, Gale Gordon, and Bill Forman) was an ominous narrator who knew the killer's every move even before they did. The stories followed an effective formula in which a person's criminal acts were typically undone by their own missteps. The Whistler often commented directly upon the action in the manner of a Greek chorus, taunting the criminal from an omniscient perspective. One of the show's trademarks was the ironic twist endings that helped serve as a payoff for the listener.
Radio performers heard in this collection of sixteen thirty-minute episodes include Joseph Kearns, Bill Forman, Elliott Lewis, Gerald Mohr, Jane Morgan, Lou Merrill, Bea Benaderet, Cathy Lewis, Hans Conreid, and Frank Lovejoy.
11/29/42 - "Avarice"12/13/42 - "The Accounting"1/3/43 - "The Weakling"1/10/43 - "The Nemesis"1/17/43 - "The Thief"1/24/43 - "Mind Over Matter"1/31/43 - "The Confession"2/7/43 - "In the Dark"2/14/43 - "Legacy of Death"5/15/43 - "The Man Who Waited"9/3/43 - "Destiny"11/20/44 - "Death Sees Double"12/4/44 - "The Doctor Operates in Crime"12/18/44 - "Windfall"1/1/45 - "Two for the Money"1/8/45 - "The Body Wouldn't Stay in the Bay"
Genre
Radio / podcasts
Listen to a sample