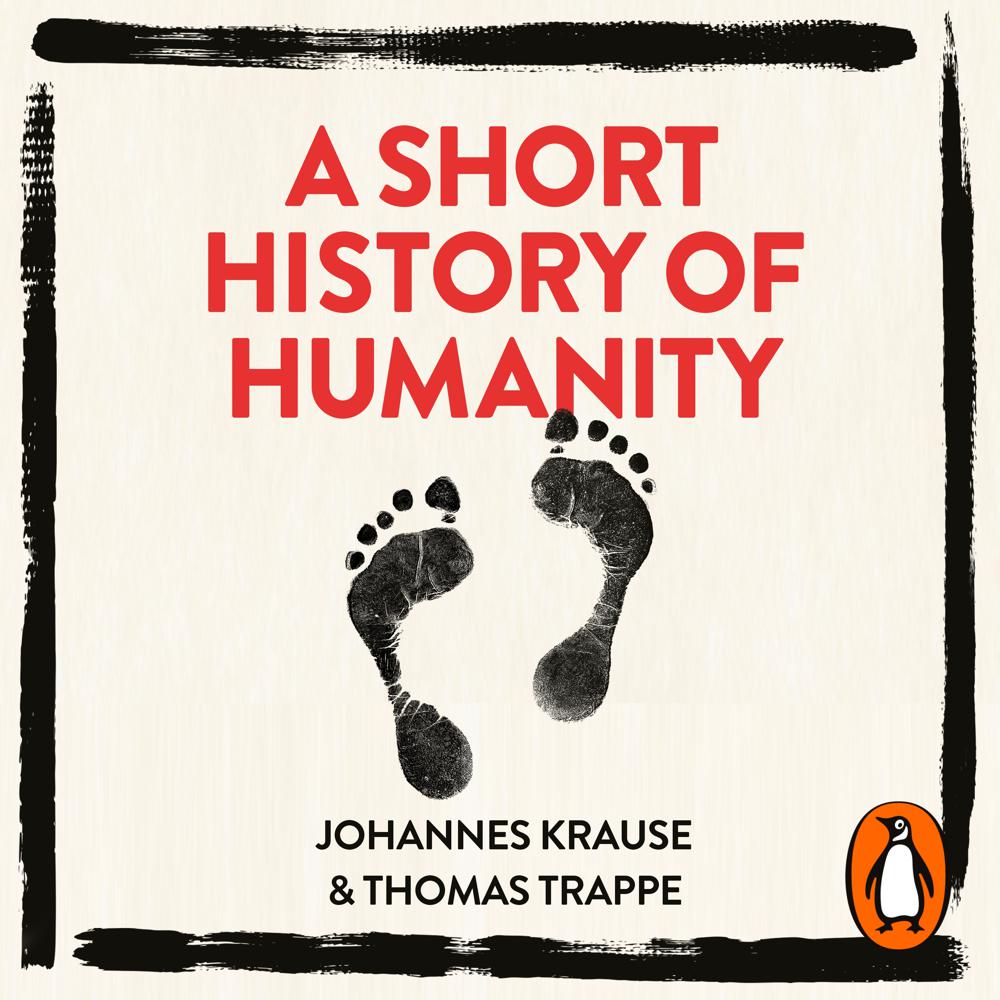 Narrated By: Stephen Graybill
Duration: 6 hours and 10 minutes
What to expect
Brought to you by Penguin.

Humanity has often found itself on the precipice. We've survived and thrived because we've never stopped moving...

In this eye-opening book, Johannes Krause, Chair of the Max Planck Institute for the History of Humanity, offers a new way of understanding our past, present and future.

Marshalling unique insights from archaeogenetics, an emerging new discipline that allows us to read our ancestors' DNA like journals chronicling personal stories of migration, Krause charts two millennia of adaption, movement and survival, culminating in the triumph of Homo Sapiens as we swept through Europe and beyond in successive waves of migration - developing everything from language, the patriarchy, disease, art and a love of pets as we did so.

We also meet our ancestors, from those many of us have heard of - such as Homo Erectus and the Neanderthals - to the wildly unfamiliar but no less real: the recently discovered Denisovans, who ranged across Asia and, like humans, interbred with Neanderthals; the Aurignacians, skilled artists who, 40,000 years ago, brought about an extraordinary transformation in what our species could invent and create; the Varna, who buried their loved ones with gold long before the Pharaohs of Egypt did; and the Gravettians, big game hunters who were Europe's most successful early settlers until they perished in the face of the toughest opponent humanity had ever faced: the ice age.

As well as being a radical new telling of our shared story, this book is a reminder that the global problems that keep us awake at night - climate catastrophe; the sudden emergence of deadly epidemics; refugee crises; ethnic conflict; over-population - are all things we've faced, and overcome, before.

'Stops you dead in your tracks ... An absolute revelation' Sue Black, bestselling author of All That Remains

© Johannes Krause 2021 (P) Penguin Audio 2021
Genre
Historical geography, History, Anthropology, Genetics (non-medical)
Listen to a sample
A highly readable, personal guide to the twists and turns in unravelling ancient DNA: Krause and Trappe expertly unravel the story of ancient DNA to reveal how the new field of archaeogenetics has utterly transformed understanding of our deep past.
A valuable contribution to our understanding of who we are and how we got here.
One of those books that stops you dead in your tracks and makes you say out loud - why didn't I know that before? So easy to read. So logically argued. So satisfyingly sensible and thought-provoking. Read it, think about it, and then read it again. An absolute revelation.
A Short History of Humanity is an eloquent and timely reminder that viruses and other pathogens of infectious disease are merely fellow-travellers in an epic journey that began when the first human migrants left Africa around 200,000 years ago. The solution to pandemics is not to close borders in the hope of keeping viruses out but to recognise that we are a fundamentally peripatetic species united in our shared genetic inheritance and common humanity.
Extremely enriching. Rarely, have I been able to learn so much and get such radically new insights over 250 pages