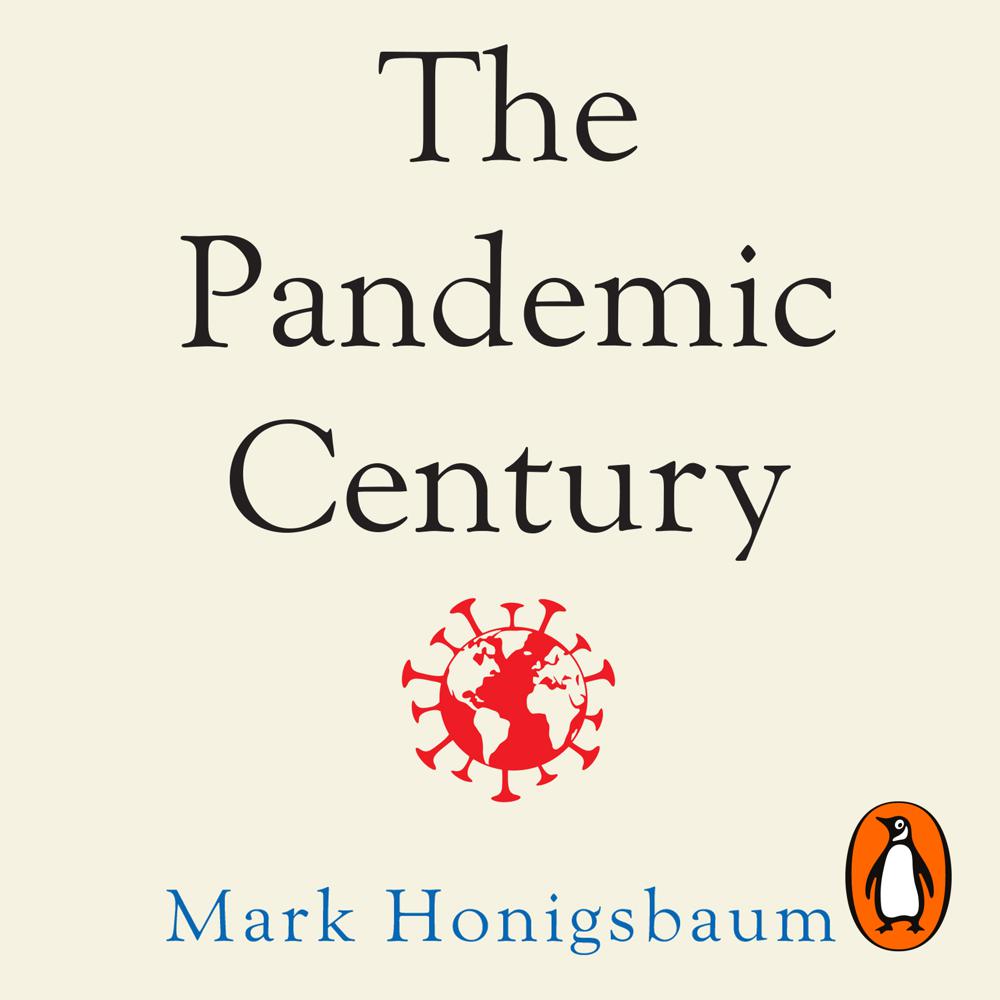 Narrated By: John Lee
Duration: 13 hours and 40 minutes
What to expect
Brought to you by Penguin.

A Financial Times Best Book of the Year
The most timely and informative history book you will read this year, tracing a century of pandemics.
Ever since the 1918 Spanish influenza pandemic, scientists have dreamed of preventing catastrophic outbreaks of infectious disease. Yet, despite a century of medical progress, viral and bacterial disasters continue to take us by surprise, inciting panic and dominating news cycles. From the Spanish flu and the 1924 outbreak of pneumonic plague in Los Angeles, to the 1930 'parrot fever' pandemic and the more recent SARS, Ebola and Zika , the last 100 years have been marked by a succession of unanticipated pandemic alarms.
In The Pandemic Century, Mark Honigsbaum chronicles 100 years of history in 10 outbreaks. This fast-paced, critically-acclaimed book combines science history, medical sociology and thrilling front-line reportage to deliver the story of our times.
As we meet dedicated disease detectives, obstructive public health officials, and gifted scientists often blinded by their own expertise, we come face-to-face with the brilliance and medical hubris shaping both the frontier of science – and the future of humanity's survival.
© Mark Honigsbaum 2020 (P) Penguin Audio 2020
Genre
Infectious & contagious diseases, Social & cultural history, Public health & preventive medicine, History of medicine
Listen to a sample
Some of the scenes in Mark Honigsbaum's The Pandemic Century were so vivid they had me drafting movie treatments in my head ... Whether familiar or forgotten, parrot fever or Ebola, he finds striking similarities among them. And those similarities ought to make us worried about the next outbreak. If history is any guide, things may not go well.
Mark Honigsbaum does a superb job covering a century's worth of pandemics and the fears they invariably unleash. The moral of his cogent tale is that the next deadly pandemic is not a matter of if but of when, and preparing for that fact is a far better prescription than reacting with panic, fear, or indifference.
A lively but less than reassuring read for those on exotic travels.
Gripping.
[A] riveting, vivid history of modern disease outbreaks ... A fascinating account of a deeply important topic—for if the past 100 years have taught us anything, it is that new diseases and viral strains will inevitably beset us, no matter how sophisticated science becomes.