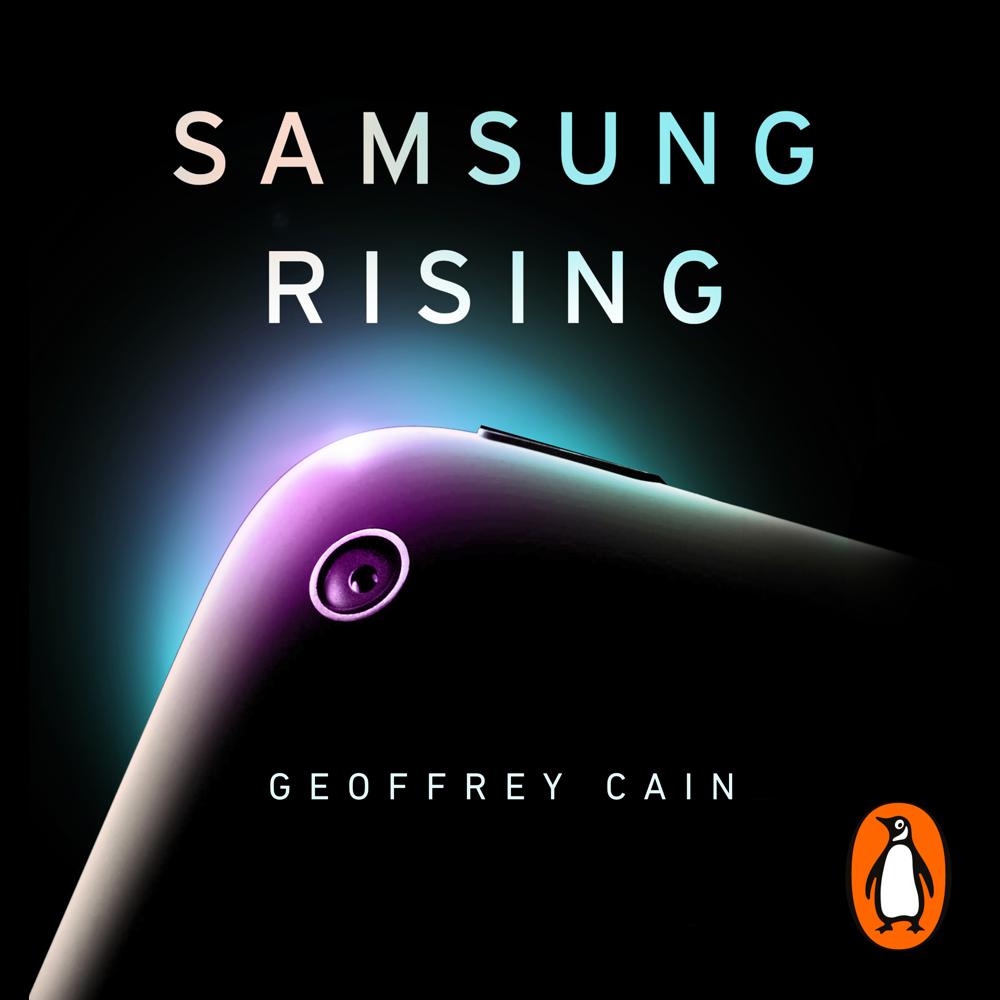 Narrated By: Michael Braun
Duration: 10 hours and 5 minutes
What to expect
Brought to you by Penguin.

Can the Asian giant beat Apple?
Based on years of reporting on Samsung for the Economist, the Wall Street Journal, and Time from his base in South Korea, and his countless sources inside and outside the company, Geoffrey Cain offers the first deep look behind the curtains of the biggest company nobody knows.
How has this happened? Forty years ago, Samsung was a rickety Korean agricultural conglomerate that produced sugar, paper, and fertilizer. But with the rise of the PC revolution, Chairman Lee Byung-chul came up with an incredibly risky multimillion dollar plan to make Samsung a major supplier of computer chips. Lee had been wowed by a young Steve Jobs who sat down with the chairman to offer his advice, and Lee quickly became obsessed with creating a tech empire.
Today, Samsung employs over 350,000 people – over four times as many as Apple – and their revenues have grown 40 times their 1987 level. Samsung alone now make up more than 20% of South Korea's exports and sells more smartphones than any other company in the world. And furthermore, they don't just make their own phones, but are one of Apple's chief supplier on technology critical to the iPhone. Yet their disastrous recall of the Galaxy Note 7, with numerous reports of phones spontaneously bursting into flames, reveals the dangers of the company's headlong attempt to overtake Apple at any cost.
A sweeping, insider account of the Korean's company's ongoing war against the likes of Google and Apple, Samsung Rising shows how a determined and fearless Asian competitor is poised to take on the giants of the tech world.
© Geoffrey Cain 2020 (P) Penguin Audio 2020
Genre
Biography: business & industry, Biography: science, technology & medicine, Information technology industries, Business & Management
Listen to a sample
With Samsung Rising, Geoffrey Cain shines an incisive and entertaining light into the secretive world of the South Korean technology giant, whose ambitions and idiosyncrasies are shaping our digital lives in ways we probably can't imagine
Samsung Rising reads like a dynastic thriller, rolling through three generations of family intrigue, embezzlement, bribery, corruption, prostitution and other bad behavior… wonderfully informative.
Reads like a thriller, whipping us through the dramatic story of the world's largest technology company
A brisk, balanced telling of the Samsung story.
A gripping read... Cain knows his material