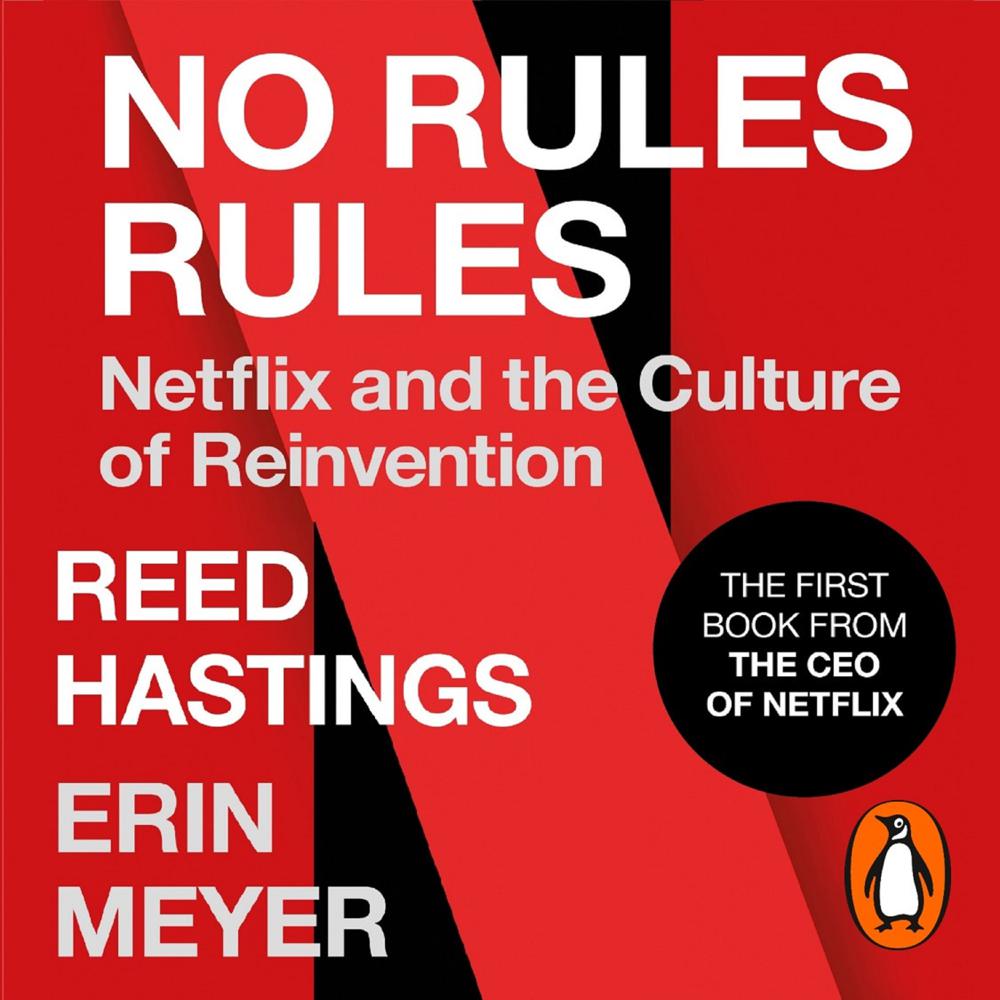 Narrated By: Jason Culp, Allyson Ryan
Duration: 9 hours and 43 minutes
What to expect
Brought to you by Penguin.

Hard work is irrelevant. Be radically honest. Adequate performance gets a generous severance. And never, ever try to please your boss.

These are some of the ground rules if you work at Netflix. They are part of a unique cultural experiment that explains how the company has transformed itself at lightning speed from a DVD mail order service into a streaming superpower - with 125 million fervent subscribers and a market capitalisation bigger than Disney.

Finally Reed Hastings, Netflix Chairman and CEO, is sharing the secrets that have revolutionised the entertainment and tech industries. With INSEAD business school professor Erin Meyer, he will explore his leadership philosophy - which begins by rejecting the accepted beliefs under which most companies operate - and how it plays out in practice at Netflix.

From unlimited holidays to abolishing financial approvals, Netflix offers a fundamentally different way to run any organisation, one far more in tune with a fast-paced world. For anyone interested in creativity, productivity and innovation, the Netflix culture is something close to a holy grail. This book will make it, and its creator, fully accessible for the first time.

©Reed Hastings and Erin Meyer 2020 (P) Penguin Audio 2020
Genre
Business innovation, Working patterns and practices, Office and workplace, Personnel and human resources management
Listen to a sample
Reed Hastings learned early what it takes to build an enduring great company. Here in No Rules Rules, he and Erin Meyer teach the culture that propelled Netflix into one of the most distinctive and impactful companies on the planet. Packed with vivid specifics, they illustrate how Hastings melded a spicy concoction into a framework of freedom and responsibility. Well-written and fast-paced, timeless and timely, inspired and practical, smart and wise - read it and learn the Netflix secret sauce from the master himself!
I had the privilege of learning from Reed personally and studying the Netflix culture. The insights in this book are invaluable to anyone trying to create and sustain organisational culture
As the information age shrinks product cycles and compresses time frames, the most important business question of our era is "how do we keep innovating?" In this breakthrough book, Reed Hastings and Erin Meyer provide the answer. They lay out a proven, systematic methodology for building, maintaining and enhancing a highly innovative global culture. It is an amazing piece of work. Bravo!
Aspiring tech moguls should flock to Hastings and Meyer's energetic and fascinating account.
Highly recommended for leaders eager to build innovative, fast, and flexible teams.