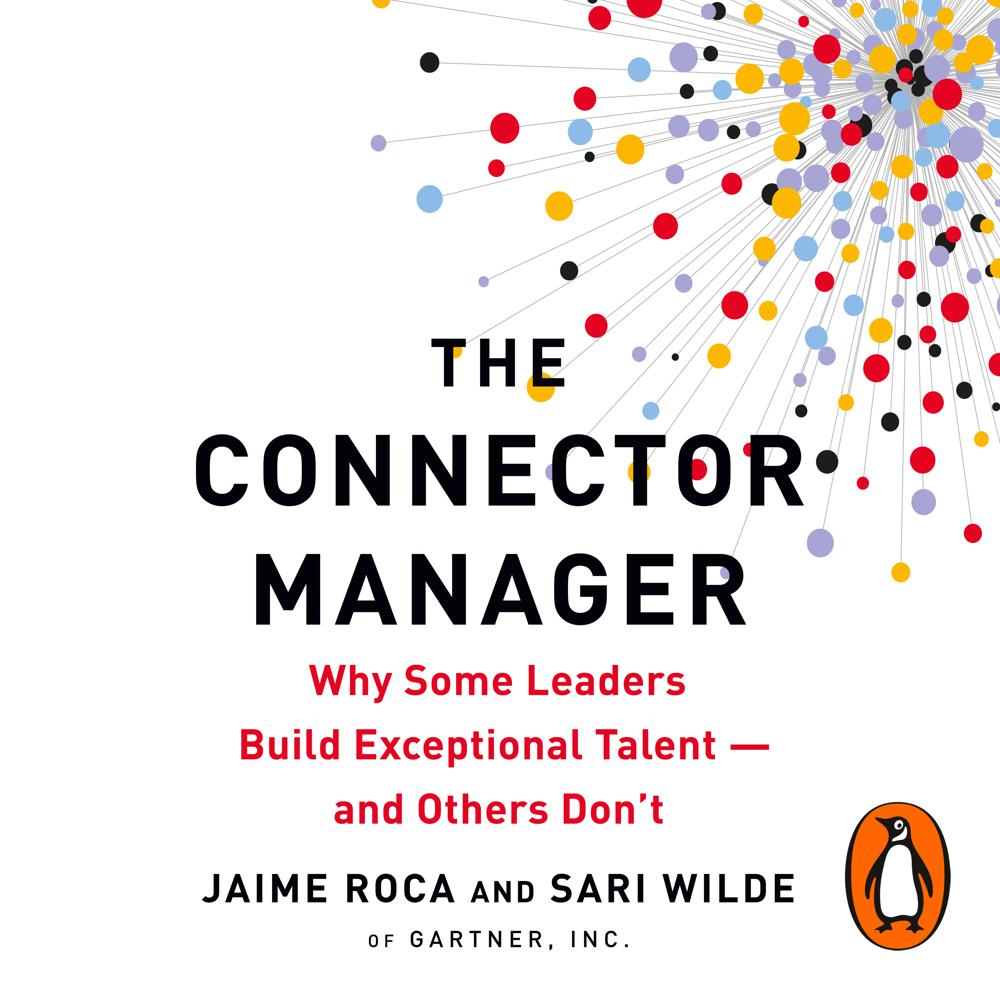 Narrated By: Melinda Wade, René Ruiz
Duration: 6 hours and 39 minutes
What to expect
Brought to you by Penguin.

The best managers work smarter, not harder
After conducting a unique global study of over 9,000 people, analysts at the world-leading sales research firm Gartner identified four distinct types of manager. Incredibly, they found one type consistently performs far better than the rest, and it wasn't the one they were expecting.
Connector Managers understand that it's not enough for managers to just encourage and teach employees themselves, and that providing constant coaching to employees can actually be detrimental to their independent development. Instead, by connecting employees to others in the team or organisation, Connector Managers can help their employees develop a range of skills beyond their own areas of expertise.
Although the four types of managers are more or less evenly distributed, employees with Connector Managers perform significantly better than others. Employees with Always-on Managers who provide constant feedback and coaching perform significantly worse.
Drawing on their ground-breaking data-driven research, as well as in-depth case studies and extensive interviews with thousands of managers, you'll discover what behaviours define Connector Managers and how you can use them yourself to build brilliant, powerhouse teams.
(c) 2019, Jaime Roca (P) Penguin Audio 2019
Genre
Management: leadership & motivation, Business & Management
Listen to a sample
A much-needed re-examination of management – every manager should read this aspirational and actionable book.
This book shows how to get the most of your people by connecting them — to each other and to new opportunities. If you're looking to do less and accomplish more, The Connector Manager is your roadmap.
A great boss recognizes that he's not the expert on everything, and that his team's skills and talents are often greater than his own. How can he harness and grow those talents for maximum effectiveness? The Connector Manager offers a compelling answer.
Delivers a death blow to conventional management wisdom, arguing with convincing data that always-on feedback isn't just unproductive, but counterproductive. The better approach? Diagnose team member needs and connect employees with experts and resources who can really deliver the targeted development they need to succeed. A hugely engaging book that will make even the most seasoned leaders and management gurus question what they preach.
A compelling case for why old-school, top-down management simply doesn't work anymore—any aspiring or seasoned leader can learn something from this book.