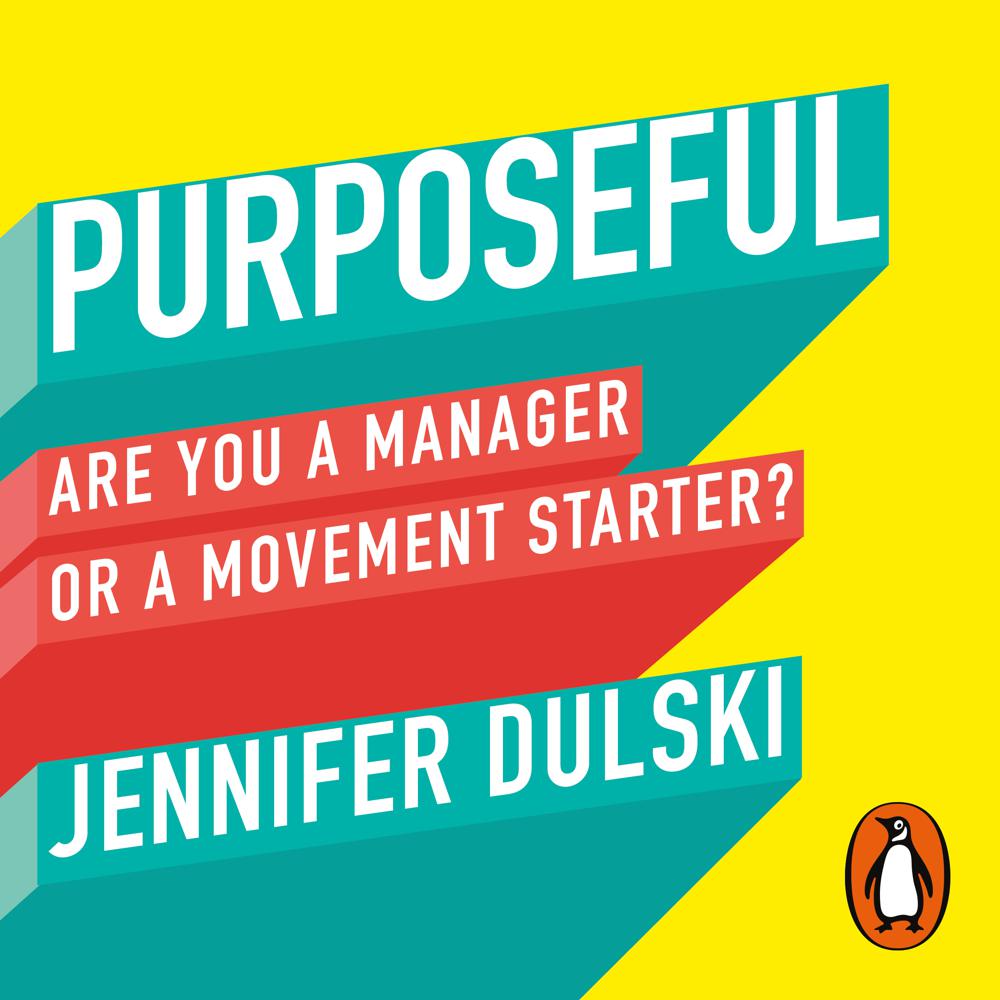 Narrated By: Jennifer Dulski
Duration: 6 hours and 9 minutes
What to expect
Random House presents the audiobook edition of Purposeful written and read by Jennifer Dulski.

Managers accept the world as it is; movement starters push the boundaries to make it more just, compassionate and even joyful. We all need to decide: Are we managers or movement starters?
Jennifer Dulski, the head of Groups & Community at Facebook, and former president of Change.org, explains how you can turn your mission into a movement that creates change – whether you're at a startup or a political campaign, a Fortune 500 company or a local community group, as an intern or a CEO. Anyone can spark change if they believe in the power of taking action, no matter where, or how small, they start.
Dulski explains how to create a clear vision, inspire supporters, persuade decision-makers, navigate criticism and more. She pairs her own experience as a startup founder, tech executive and social change leader with powerful stories of movement leaders from both business and activism.
Our world needs movement starters more than ever. Packed with practical advice and the inspiring true stories of movement starters from all walks of life, Purposeful will empower you to start your own movement, and make your mark on the world.
Genre
Management: leadership & motivation, Assertiveness, motivation, self-esteem & positive mental attitude, Self-help, personal development & practical advice, Advice on careers & achieving success
Listen to a sample
Drawing on her experiences as a key leader at Change.org and Facebook, Jennifer Dulski shows aspiring organisers what they need to do to start movements that create massive positive impacts. For anyone who wants to change the world, this is crucial reading.
Yes! Yes! Yes! If we want to live in a world in which each of us can wake up inspired, feel safe at work, and return home fulfilled at the end of the day, then we need more books like this one! Dulski discovered firsthand what it takes to move from being a manager of people to becoming a leader of movements. Now the rest of us can learn what she learend and join the movement. I'm in ... the quetsion is: are you?
An inspiring call-to-arms for everyone who wants to change the world.
Purposeful teaches readers how to bridge the gap between a great idea and real impact, helping you learn how to lead world-changing movements yourself.
Jennifer provides a fresh take on leadership, combining the best techniques from business and social change to help you transform your passion into a movement. She shows how all of us can create positive change in the world and make our lives purposeful.