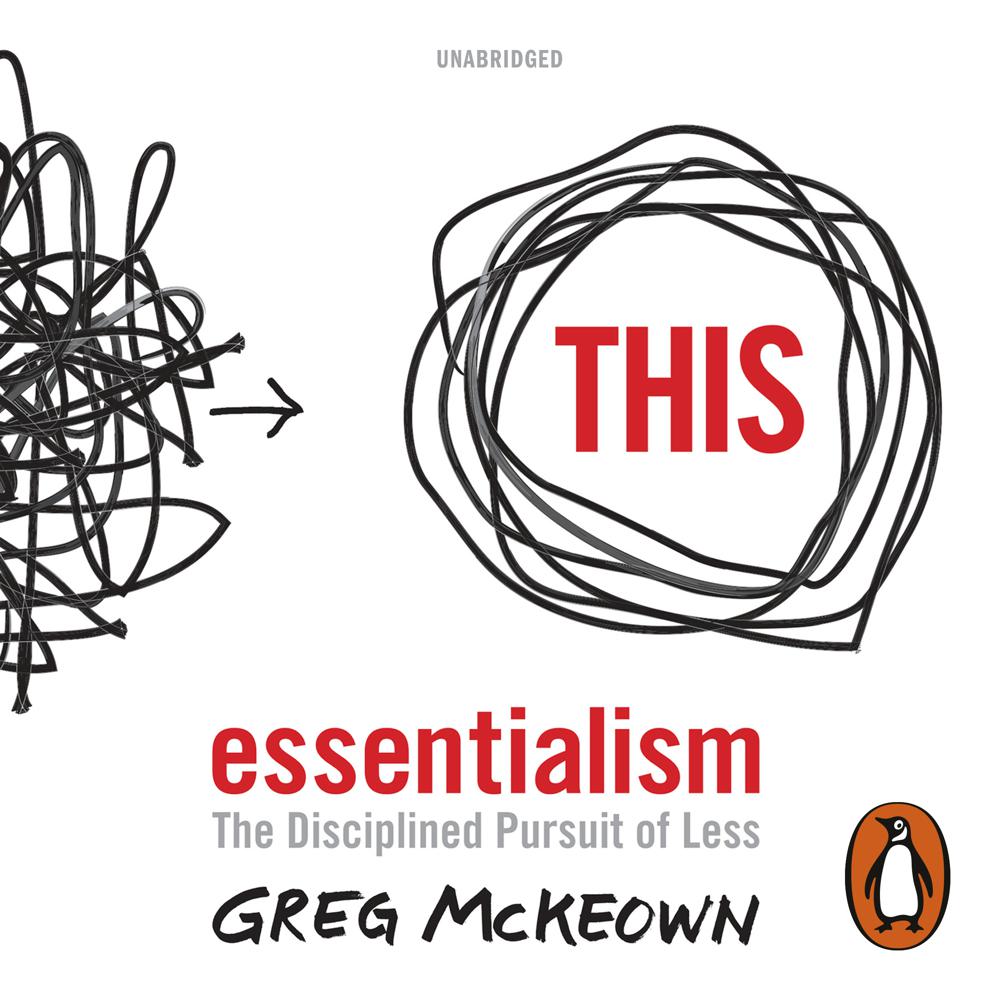 Narrated By: Greg McKeown
Duration: 6 hours and 14 minutes
What to expect
Brought to you by Penguin.

Have you ever found yourself struggling with information overload?

Have you ever felt both overworked and underutilised?

Do you ever feel busy but not productive?

If you answered yes to any of these, the way out is to become an essentialist.
In Essentialism, Greg McKeown, CEO of a leadership and strategy agency in Silicon Valley who has run courses at Apple, Google and Facebook, tells you how to achieve what he calls the disciplined pursuit of less. Being an essentialist is about a disciplined way of thinking. It means challenging the core assumptions of "we can have it all" and "I have to do everything" and replacing them with the pursuit of "the right thing in the right way at the right time".
By applying a more selective criteria for what is essential, the pursuit of less allows us to regain control of our own choices so we can channel our time, energy and effort into making the highest possible contribution toward the goals and activities that matter.
Using the experience and insight of working with the leaders of the most innovative companies and organisations in the world, McKeown narrates and tells you how to put Essentialism into practice in your own life, so you, too, can achieve something great.
© Greg McKeown 2014 (P) Penguin Audio 2015
Genre
Business & Management, Time management, Business strategy
Listen to a sample
As a self-proclaimed "maximalist" who always wants to do it all, this book challenged me and improved my life. If you want to work better, not just less, you should read it too.
Do you feel it, too? That relentless pressure to sample all the good things in life? To do all the 'right' things? The reality is, you don't make progress that way. Instead, you're in danger of spreading your efforts so thin that you make no impact at all. Greg McKeown believes the answer lies in paring life down to its essentials. He can't tell you what's essential to every life, but he can help you find the meaning in yours.
Greg McKeown's excellent new book is a much-needed antidote to the stress, burnout and compulsion to "do everything," that infects us all. It is an essential read for anyone who wants to regain control of their health, wellbeing, and happiness
Essentialism holds the keys to solving one of the great puzzles of life: how can we do less but accomplish more? A timely, essential read for anyone who feels overcommitted, overloaded, or overworked—in other words, everyone. It has already changed the way that I think about my own priorities, and if more leaders embraced this philosophy, our jobs and our lives would be less stressful and more productive. So drop what you're doing and read it.
Entrepreneurs succeed when they say "yes" to the right project, at the right time, in the right way. To accomplish this, they have to be good at saying "no" to all their other ideas. Essentialism offers concise and eloquent advice on how to determine what you care about most, and how to apply your energies in ways that ultimately bring you the greatest rewards