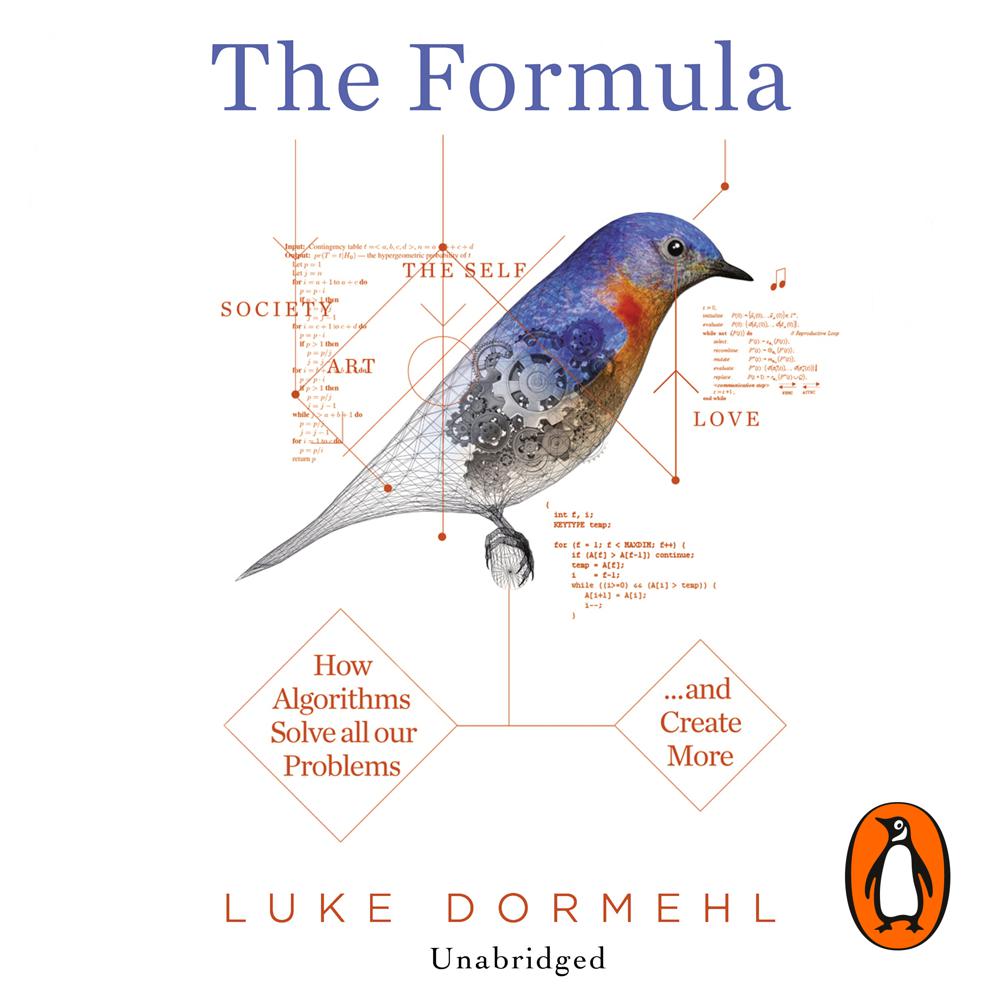 Narrated By: Daniel Weyman
Duration: 7 hours and 27 minutes
What to expect
What if everything in life could be reduced to a simple formula? What if numbers were able to tell us which partners we were best matched with – not just in terms of attractiveness, but for a long-term committed marriage? Or if they could say which films would be the biggest hits at the box office, and what changes could be made to those films to make them even more successful? Or even who out of us is likely to commit certain crimes, and when? This may sound like the world of science-fiction, but in fact it is just the tip of the iceberg in a world that is increasingly ruled by complex algorithms and neural networks.
In The Formula, Luke Dormehl takes you inside the world of numbers, asking how we came to believe in the all-conquering power of algorithms; introducing the mathematicians, artificial intelligence experts and Silicon Valley entrepreneurs who are shaping this brave new world, and ultimately asking how we survive in an era where numbers can sometimes seem to create as many problems as they solve.
Genre
Popular science
Listen to a sample
This is exactly the type of book we need to be reading as society considers the computerized control of nearly all the systems that affect our lives.
A persuasive, timely interrogation of one of our age's most dangerous assumptions: that information is the same as understanding, and that everything which counts can be counted.
A smart and thoughtful overview of algorithms and how they affect our daily lives.