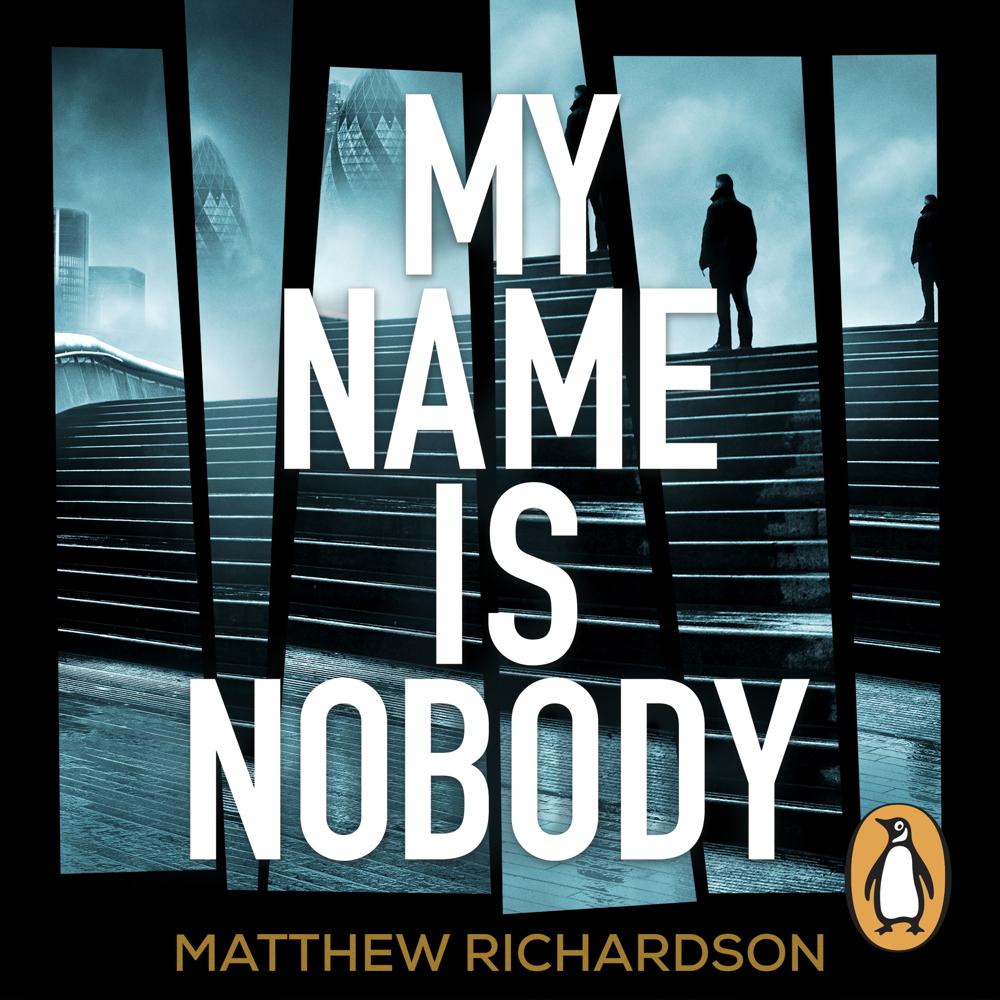 Narrated By: Colin Mace
Duration: 8 hours and 38 minutes
What to expect
Penguin presents the audiobook edition of My Name Is Nobody by Matthew Richardson, read by Colin Mace.

'I know a secret. A secret that changes everything...'

Solomon Vine was the best of his generation, a spy on a fast track to the top. But when a prisoner is shot in unexplained circumstances on his watch, only suspension and exile beckon.

Three months later, MI6's Head of Station in Istanbul is abducted from his home. There are signs of a violent struggle. With the Service in lockdown, uncertain of who can be trusted, thoughts turn to the missing man's oldest friend: Solomon Vine.

Officially suspended, Vine can operate outside the chain of command to uncover the truth. But his investigation soon reveals that the disappearance heralds something much darker. And that there's much more at stake than the life of a single spy...
Genre
Espionage and spy thriller, Crime and mystery fiction, Fiction: general and literary, Political / legal thriller
Listen to a sample
Now comes Matthew Richardson, hailed as the next Charles Cumming. My Name is Nobody actually falls somewhere between Robert Ludlum and Le Carre
Truly authentic and frighteningly so . . . a remarkable thriller
Compelling, intense and sharply authentic
A splendid tale of espionage starring an old-fashioned MI6 hero . . . exciting spy literature
Authentic, mysterious, fraught with deception, betrayal, and uncertain allegiances, it captures perfectly the foggy world of spies, populated by conspiracy and turncoats, both friends and enemies, an evocative descent into the Wilderness of Mirrors
I dare you to find a first novel as self-assured, impeccably researched and beautifully rendered . . . Richardson paints a portrait of espionage that calls to mind early le Carré
Told with panache and a taste for the intricacies of craft that mark it as outstanding ... Solomon Vine reminds me not so much of le Carre's Smiley, but rather Len Deighton's spy in his marvellous debut The Ipcress File. If he keeps going, Vine could be that good ... a supremely confident debut
Matthew Richardson's debut is a bang-up-to-date thriller told with old-school panache. A great read
Elegant and assured, My Name is Nobody weaves a complex web of moles, double agents and tradecraft, brought right up to date by a fresh young voice . . . compelling spy fiction
A supremely confident debut . . . This story is told with panache and a taste for spy craft that mark it as outstanding
A pleasingly convoluted spy saga . . . which combines immaculate Cold War tradecraft with modern tech savvy as our maverick hero comes up against a Le Carre-esque establishment while trying to find a mole and head off a terrorist atrocity
All debut spy novelists are dubbed the new John le Carre but Richardson has made a good fist of living up to the accolade at his first attempt . . . [a] knowledgeable thriller
Proof that the genre is flourishing anew in the 21st century . . . [he] distinguishes the more ambitious offerings in the spy genre, but his plotting has an old-school, Swiss-clock precision that keeps the reader pleasurably engaged.