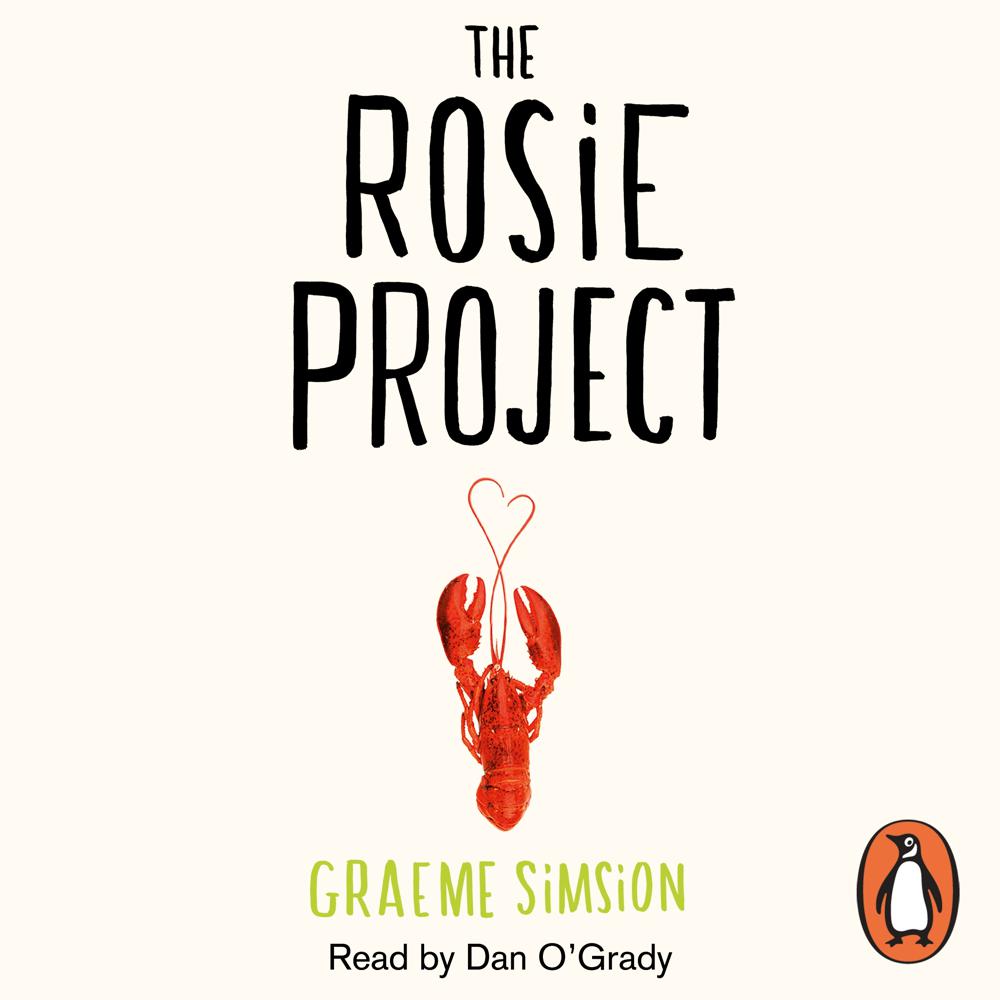 Narrated By: Dan O'Grady
Duration: 7 hours and 30 minutes
What to expect
The downloadable, audiobook edition of Graeme Simsion's prize-winning romantic comedy The Rosie Project, read by the actor Dan O'Grady.
Meet Don.
Don is a genetics professor who just might be somewhere on the autistic spectrum.
He looks a little like Gregory Peck and is getting married.
He just doesn't know who to yet.
But he has designed a very detailed questionnaire to help him find the perfect woman.
And it's definitely not Rosie.
Absolutely, completely, definitely not.
Rosie, meanwhile, isn't looking for love; she's looking for her biological father.
Sometimes, though, you don't find love: love finds you...
Genre
Modern & contemporary fiction, Humorous fiction, Contemporary romance, Family life fiction, Romance: wholesome
Listen to a sample
Irresistibly charming, genuinely funny and cleverly plotted
Written in a superbly pitch-perfect voice, The Rosie Project had me cheering for Don on every page. I'm madly in love with this book! Trust me, you will be, too
Don Tillman is my favourite new protagonist in all of contemporary fiction. This man will exasperate, delight and immerse you in a world so original, in a story so compelling, I defy you not to read through the night. Glorious
Prime deck-chair material
As you start reading this extraordinary work, there's no doubt that unlikely hero Don Tillman is about to take the world if not by storm, then certainly by rational argument... Laugh-out loud funny, poignant and so ingenious and compelling you feel as if you want to jump into the world of the novel and join in
Marvellous. Don Tillman is as awkward and confusing a narrator as he is lovable and charming
If you believe in fate and romcoms, you'll enjoy this
I absolutely loved The Rosie Project -- original and clever, and perfectly written.The world is going to fall in love with Don and Rosie
Charming and delightful, The Rosie Project kept me riveted long into the night. I was so enamoured of it that I read it in a single, marathon sitting
Touching and rewarding
Literature's equivalent of TV's Sheldon Cooper from The Big Bang Theory...Charming
An endearing, funny book, a quirky love story, and a must read for 2013
Adorable . . . Really funny and heart-warming, a gem of a book
One of the quirkiest, most adorable novels I've come across... Don Tillman is such a fantastic, lovable, geeky character that you're cheering for him from page one... Thoughtful and fun, very different and utterly charming - a brilliant first novel
Funny, charming and heart-warming, this debut is a gem of a novel about a rather awkward university professor's search for love. I loved this unconventional romance