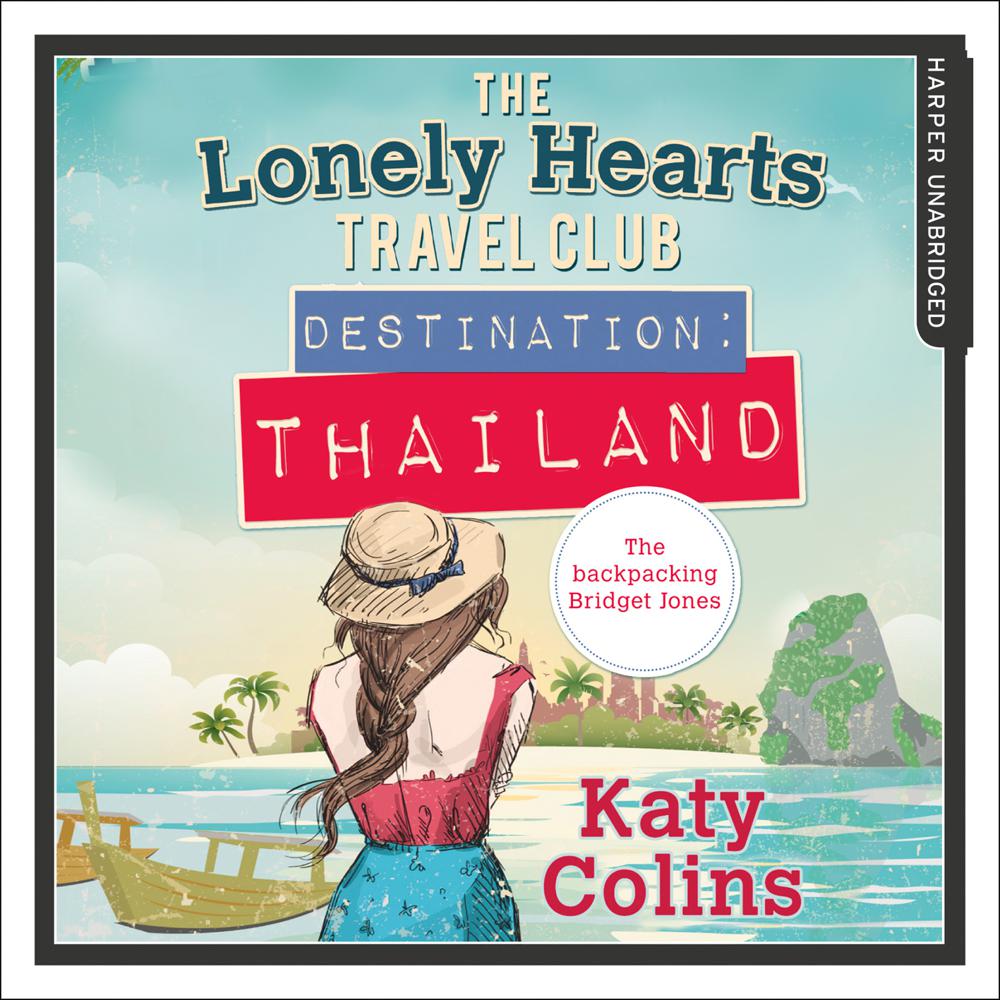 Narrated By: Rachael Louise Miller
Duration: 10 hours and 58 minutes
What to expect
'Brilliant, life-affirming, perfect escapism.'
Heat
What if you had a second chance… to find yourself?
Instead of slipping on her something borrowed and tripping up the aisle to wedded bliss, Georgia spends her big day crying into a warm Sex-on-the-Beach, wondering where it all went wrong.
Forced to make a bucket list of her new life goals by best friend Marie, it's not long before travel-virgin Georgia's packing her bags for a long-haul adventure to Thailand.
Yet, Georgia's big adventure doesn't seem to be going to plan. From strange sights, smells and falling for every rookie traveller scam in the book Georgia has never felt more alone.
But the good thing about falling apart is that you can put yourself back together any way you please. And new Georgia might just be someone she can finally be proud of…
The new favourite series for fans of Bridget Jones's Diary, the Shopaholic series and Eat, Pray, Love.
This year it is time to find the place where you truly belong…
'Katy writes with humour and heart. The Lonely Hearts Travel Club is like Bridget Jones goes backpacking.' - Holly Martin, author of The White Cliff Bay series
Genre
Modern & contemporary fiction
Listen to a sample
'Katy writes with humour and heart. The Lonely Hearts Travel Club is like Bridget Jones goes backpacking.' – Holly Martin, author of The White Cliff Bay series

'It is a really enthralling page turner and a brilliant start to a new series. I can't wait to read the sequels, 'Destination India' and 'Destination Chile'!' – Splashes into Books

'I cannot recommend this book enough. It is beautifully written with a brilliant plot and fantastic characters. READ IT!!' – Blabbering About Books

'If you're looking for an escape from the cold, winter nights, the drudgery of day to day life and love to read about exotic locations then Katy Colin's debut novel is the book for you.' – Ellen Faith

'Destination Thailand had me hooked from the very first page and kept me up til 2:30am as I was dying to know what happened next. I'm thrilled to have found Katy's books and cannot wait to see what is in store in the next instalment of the series Destination India. I want to read it now!' – Books and Boardies

'I loved this book.' – For the Love of Books

'This is a real winner!' – Kathleen (Goodreads)

'A very nice sweet reading. The characters are lovely and the story is well written. I highly recommend it.' – Maria (Goodreads)