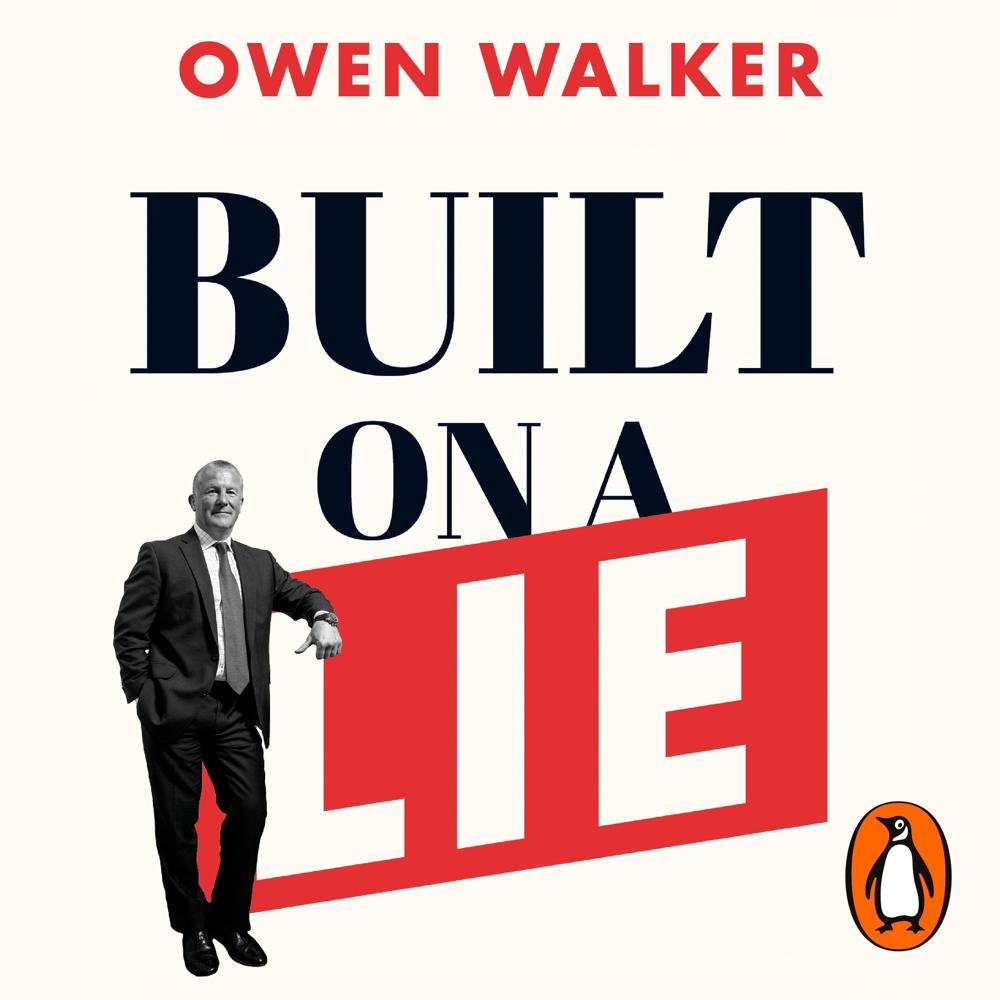 Narrated By: Thom Petty
Duration: 9 hours and 15 minutes
What to expect
Brought to you by Penguin.

The proud owner of a sprawling £14m estate in the Cotswolds, boasting a stable of eventing horses, a fleet of supercars and neighbouring the royal family, Neil Woodford was the most celebrated and successful British investor of his generation.

He spent years beating the market; betting against the dot com bubble in the 1990s and the banks before the financial crash in 2008, making blockbuster returns for his investors and earning himself a reputation of 'the man who made Middle England rich'. As famous for his fleet of fast cars and ostentatious mansions, he was the rockstar fund manager that had the lifestyle to match.

But, in 2019, after a stream of poorly-judged investments, Woodford's asset management company collapsed, trapping hundreds of thousands of rainy-day savers in his flagship fund and hanging £3.6bn in the balance.

In Built on a Lie, Financial Times reporter Owen Walker reveals the disastrous failings of Woodford, the greed at the heart of his operation, the flaws of an industry in thrall to its star performers and the dangers of limited regulation. With exclusive access to Woodford's inner circle, Walker will reveal the full, jaw-dropping story of Europe's biggest investment scandal in a decade.

© Owen Walker 2021 (P) Penguin Audio 2021
Genre
Business strategy, Autobiography: business and industry, Business ethics and social responsibility, Pensions, Pensions, old-age provisions and private compensation, Reportage, journalism or collected columns, State and public properties and assets
Listen to a sample
Built On A Lie pulls no punches. Owen Walker offers fresh revelations about the scandal, while asking important questions about what we can learn.
Excellently-researched and pacy, anyone contemplating giving their money to a 'star fund manager' should read this book before they do anything
A revelation as to the events that wrote many thousands of small investors unwillingly into a shocking chapter of UK financial history
Owen reveals in meticulous detail the actions of disgraced fund manager Woodford - how he did what he did. But he also places at the heart of the story those who lost their life's savings. The ones whose names and stories we mustn't forget. Vital financial journalism with heart
This book should be sold with a bottle of blood-pressure pills. Owen Walker paints a picture of complacency, incompetence and deceit that allowed Woodford, arrogant and naive in equal measure, to splurge his investors' cash on half-baked schemes, covering up the results with financial jiggery-pokery and outright lies. Written with refreshing clarity about a subject often shrouded in mumbo-jumbo and jargon... Walker's depiction is meticulous and unsparing.
An outstanding, readable, well researched account of the collapse of Woodford Investment Management ...'Built on a lie' wasn't a journalist's sound-bite but the judgement of Mark Carney, former Governor of the Bank of England, who saw clearly that Woodford was a symptom of a dangerously unstable investment model. When a rogue investor smashes down a rotten door causing so much damage, give some credit to the rotten door. This is a must read
Colourful, insightful and pacey
What reads like a rip roaring tale of a corporate high wire act is in fact also a forensic exposure of a finance system out of control, populated by gambling profiteers operating with impunity and accountable to nobody