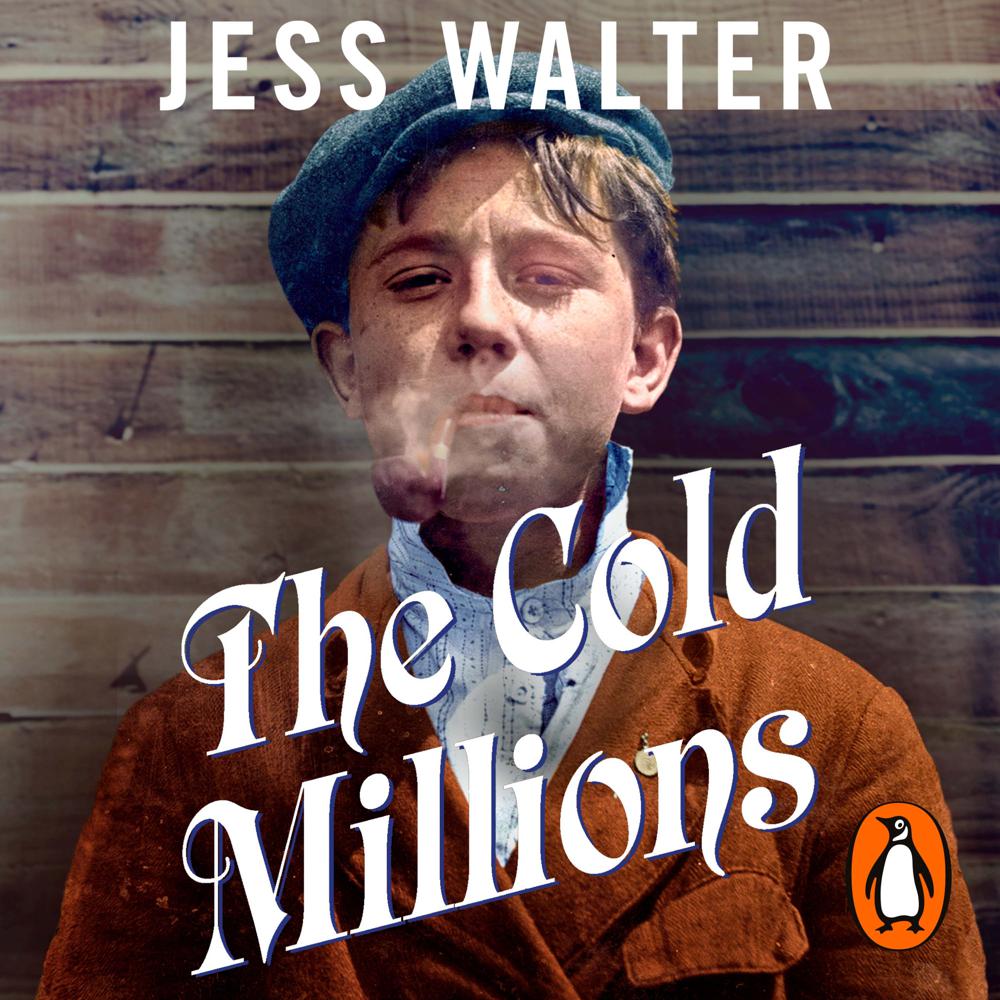 Narrated By: Edoardo Ballerini, MacLeod Andrews, Marin Ireland, Tim Gerard Reynolds, Cassandra Campbell, Gary Farmer, Mike Ortego, Rex Anderson, Charlie Thurston
Duration: 11 hours and 30 minutes
What to expect
Brought to you by Penguin.

An enthralling novel of early 20th century America from the #1 New York Times bestselling author of Beautiful Ruins

It is 1909 in Spokane, Washington. The Dolan brothers live by their wits, jumping freight trains and lining up for day work at crooked job agencies. While sixteen-year-old Rye yearns for a steady job and a home, his dashing older brother Gig dreams of a better world, fighting alongside other union men for fair pay and decent treatment. When Rye finds himself drawn to suffragette Elizabeth Gurley Flynn, her passion sweeps him into the world of protest and dirty business. But a storm is coming, threatening to overwhelm them all . . .

The Cold Millions is an intimate story of brotherhood, love, sacrifice and betrayal set against the panoramic backdrop of an early 20th century America. Jess Walter offers a stunning, kaleidoscopic portrait of a nation grappling with the chasm between rich and poor, dreams and reality, in a sensational tale that resonates powerfully with our own time.

PRAISE FOR JESS WALTER

'A ridiculously talented writer' The New York Times

'An ambitious, large-hearted, exhilarating novel that leaves you wanting more . . . Very, very funny' The Times, on Beautiful Ruins

'Magic . . . A monument to crazy love with a deeply romantic heart' New York Times, on Beautiful Ruins

© Jess Walter 2021 (P) Penguin Audio 2021
Genre
Historical fiction, Adventure fiction, Family life fiction
Listen to a sample
It's a tremendous work, a vivid, propulsive, historical novel with a politically explosive backdrop that reverberates through our own
Walter marshals a motley, fascinating cast of characters so finely drawn that they lift from the page. I haven't encountered a more satisfying and moving novel about the struggle for workers' rights in America
It's often said that a novel contains the world; Walter brings new meaning to this phrase, peopling The Cold Millions with vaudeville stars, hobos, suffragists, tycoons, union agitators, policemen, and dozens of other vibrant characters. Warm and deeply humane, this transporting novel is a staggering achievement from a landmark writer
Reminiscent of the stylistic tricks of F Scott Fitzgerald...With its rebellion against inequality and debates about capitalism, there are clear echoes from 1909 to the US today. Incitement to riot, dreadfully topical since the assault on the Capitol last month, also gets a look in. But The Cold Millions offers more: a study of individuals living, willingly or unwillingly, through tumult.
Expansive, beguiling . . . A thrilling yarn that simultaneously underscores the cost of progress and celebrates the American spirit
A layered, multi-character panorama
Walter is a class act...the fierce struggle for free speech and workers' rights is genuinely stirring.
The fact that the same author has written books as wildly different and all as transporting as The Zero, The Financial Lives of the Poets, Beautiful Ruins, and now this latest tour de force is testimony to Walter's protean storytelling power and astounding ability to set a scene, any scene . . . We have heard that Jess Walter writes nonstop: Seven days a week, 365 days a year. Please, never stop.
A work of irresistible characters, harrowing adventures and rip-roaring fun ... bursting with a dazzling range of outrageous characters. One of the most captivating novels of the year
A brilliantly multifaceted panorama of early 20th-century America...Arguably underappreciated in this country, Walter is a writer whose work deserves a wide readership.
A beautiful, lyric hymn to the power of social unrest in American history. It's funny and harrowing, sweet and violent, innocent and experienced; it walks a dozen tightropes.
Jess Walter is a superb storyteller. As polished and hard as a diamond, The Cold Millions reminds us of America's tempestuous past and suggests that all this is anything but past
Superb.... a splendid postmodern rendition of the social realist novels of the 1930s by Henry Roth, John Steinbeck, and John Dos Passos, updated with strong female characters and executed with pristine prose. This could well be Walter's best work yet.
A riotous, propulsive adventure story, packed with captivating characters, whose lives are played out in politically explosive times.