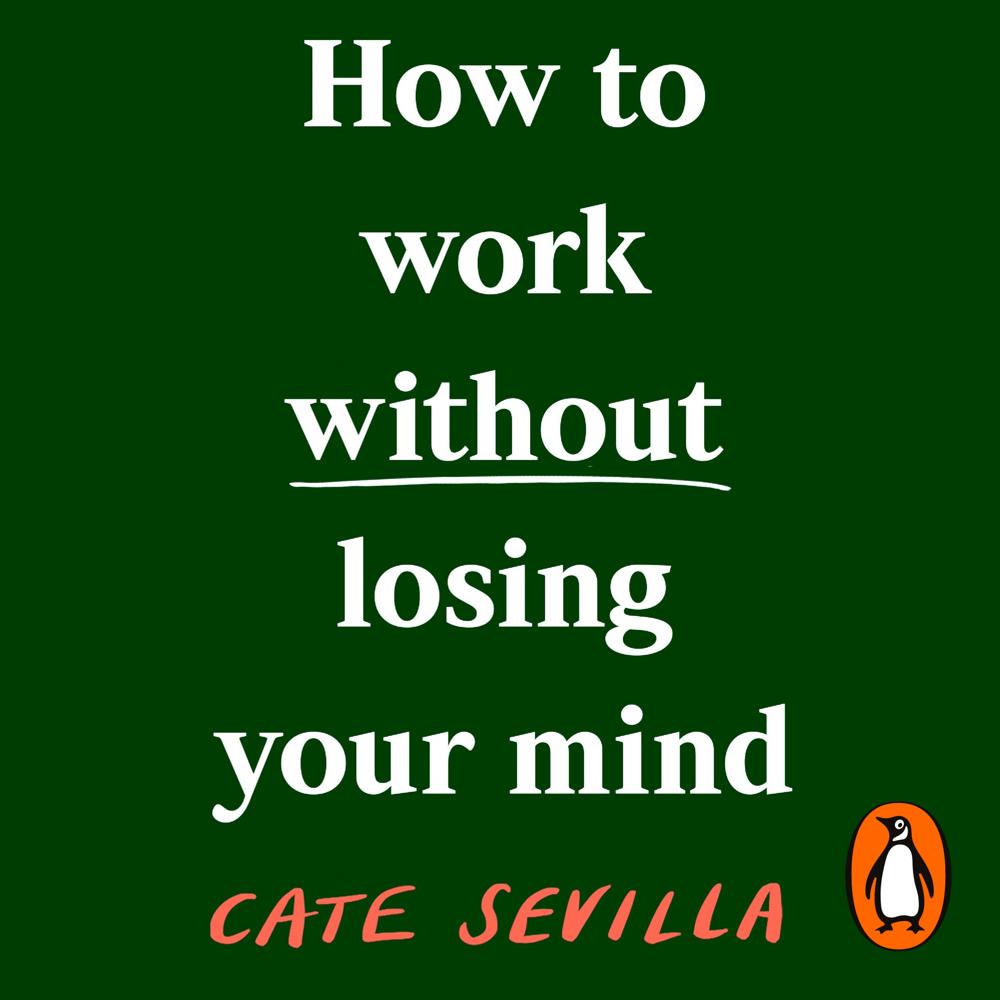 Narrated By: Cate Sevilla
Duration: 9 hours and 11 minutes
What to expect
Brought to you by Penguin.

Bosses are maddening. Colleagues are profoundly irritating. And balancing family and work is daunting. So how do we balance success with sanity? How do we progress without burning out?

Whether you're drowning in a toxic working environment, battling burnout, recovering from redundancy, or just struggling to figure out what you actually want from your career, Cate Sevilla is here to help coach you through the shittiness of your work day, and help you shift your relationship with your career.

Having worked at giant corporations like Google (where her days consisted of aggressive bosses, complimentary pastries and lots of tears) and scrappy start-ups like The Pool (where she was Editor-in-Chief when it all went pear-shaped), Cate Sevilla has been through a lot of stressful and downright ridiculous work situations so that you don't have to.

Drawing from lessons learned in her career and interviews with other women, How to Work Without Losing Your Mind is a relatable and reassuring guide to the messy, stressful and sometimes bizarre side of work that we simply don't talk about enough.

It'll be your tonic after a long hard working week, where you've ugly cried with your colleagues and are exhausted from endless video calls - and are wondering what the hell to do next.

'An invaluable guide to surviving professional life. Cate Sevilla is insightful, inventive and so supportive' Viv Groskop

'Entertaining and practical; moving and funny and, most importantly, a helping hand from someone who's been through it' Emma Gannon, Sunday Times bestselling author

'A timely and provocative book that is at once empathetic about the challenges work presents and empowering on how to overcome them' Bruce Daisley, author of The Joy of Work

© Cate Sevilla 2021 (P) Penguin Audio 2021
Genre
Job hunting / changing careers, Careers guidance, Coping with mental health issues, Office and workplace, Health and safety in the workplace, Diversity and inclusion in the workplace, Mindfulness, Assertiveness, motivation, self-esteem and positive mental attitude, Positive psychology
Listen to a sample
A brutally honest, beautifully practical guide for anyone reassessing their priorities in work and life. This book is a masterclass in swerving burnouts and resetting boundaries
A thought provoking and practical guide to the ever evolving world of work, Care Sevilla's words feel particularly comforting and clarifying during these uncertain times
Explored with huge heart and unending empathy, I implore every millennial and gen Z woman to read this, whether they're at the start of their career or its zenith


Fearless and funny! If you feel like work is getting or letting you down Cate is here to give you a hug and offer you practical advice. All of our careers are now full of change and uncertainty and Cate's book will help you to take control and look after rather than lose your mind!
Entertaining and practical; moving and funny and, most importantly, a helping hand from someone who's been through it

I wish I'd read it before ever entering an office and I 100% hope anyone who ever has to manage me reads it
This is a useful, smart, thoughtful and beautifully written exploration of a subject that affects us all, but we know so little about... I do not use this word lightly but Cate's brilliant book is GENUINELY EMPOWERING!
A frank, funny and kind guide on how to turn a job into a career
It's funny and smart and incisive and smashes every narrative we're fed as workers (and women). And it's way beyond being an essential book on work culture; it's an essential feminist text. The women who read this - employees, managers, wherever they are in the structure - will be changed by it. It's nothing short of radical
I can't think of a better time than the darkness of a covid winter to sit down with this wonderful book and re-assess your relationship to work. Cate Sevilla has a wisdom about the working world that is rare in its depth and sensitivity. She can teach you how to fix a bad work situation--or to spot when it's time to walk away. Her book will teach you how to survive at work without sacrificing your soul - from dealing with bad communication, awful managers, and impending burnout, to setting boundaries and getting organised. Everyone who works has to read this book
This is the only professional handbook I want or need...Reading her book makes it feel like you're sat across from a friend you can tell anything to before leaving with multiple life-changing revelations -- including how lucky you are to have Cate Sevilla in your life
Oh, how I wish I'd had this book 10 years ago! Cate gives both the sympathetic hug and the firm shake by the shoulders that so many of us need to navigate the world of work right now. It's hilarious and helpful with so many on-point insights that you'll wonder if she's been reading your Slack messages (she hasn't)
A timely and provocative book that is at once empathetic about the challenges work presents and empowering on how to overcome them
An invaluable guide to surviving professional life. Cate Sevilla is insightful, inventive and so supportive
I can't think of a better time than the darkness of a covid winter to sit down with this wonderful book and re-assess your relationship to work. Cate Sevilla has a wisdom about the working world that is rare in its depth and sensitivity. She can teach you how to fix a bad work situation--or to spot when it's time to walk away. Her book will teach you how to survive at work without sacrificing your soul - from dealing with bad communication, awful managers, and impending burnout, to setting boundaries and getting organised. Everyone who works has to read this book