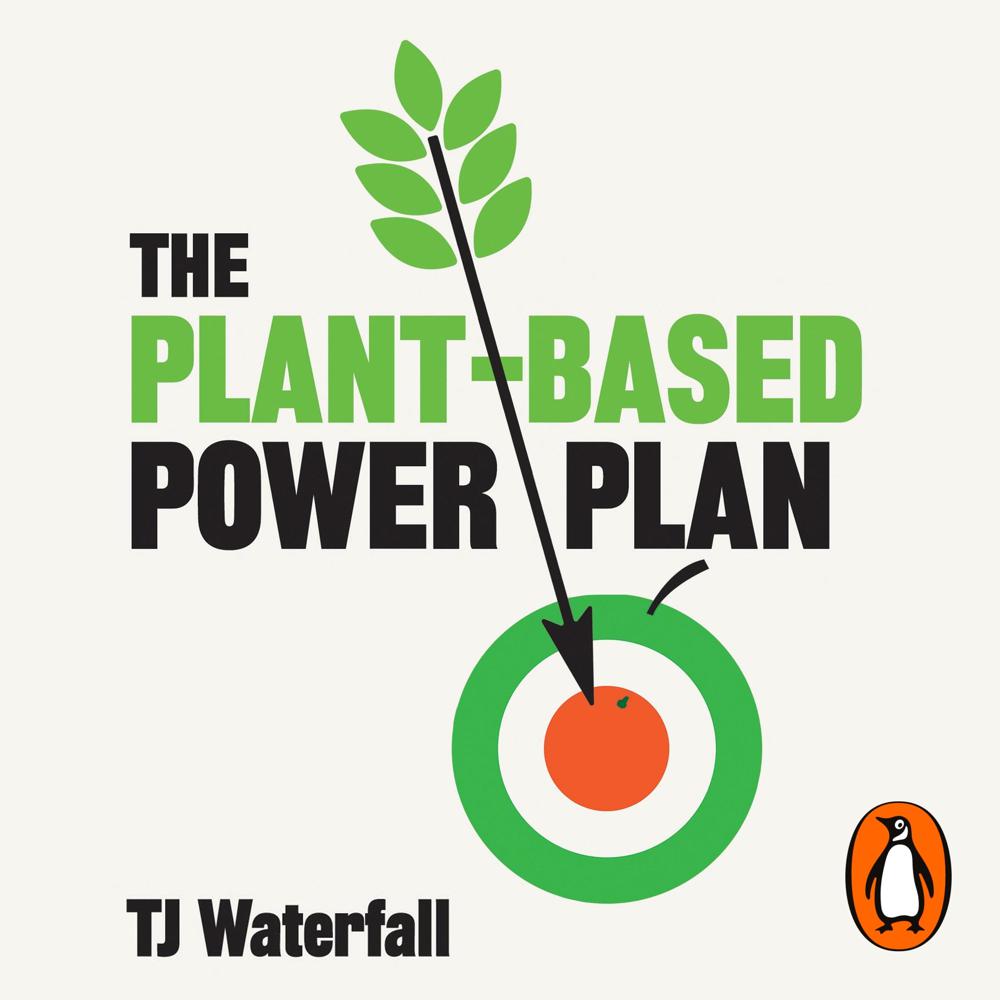 Narrated By: TJ Waterfall
Duration: 5 hours and 55 minutes
What to expect
Brought to you by Penguin.

The scientific evidence overwhelmingly shows that a plant-based diet is one of the most effective ways to improve both long-term health and to see immediate results in terms of energy, recovery and performance. But what can you do to ensure your diet boosts your performance in your sport or training?

In The Plant-Based Power Plan, registered elite sports nutritionist TJ Waterfall uses the cutting-edge research he applies with his clients - ranging from Premiership rugby players, competitive weightlifters and professional boxers, to Premier League footballers and ultra-distance triathletes - to bust the myths and explain how a well-planned plant-based diet can take your health and performance to the next level.

With simple but comprehensive practical guidance - from maximising muscle protein synthesis and improving your recovery, to tweaking nutrition timing and getting enough energy to fuel highly active training schedules - TJ gives you everything you need to bring your A-game. He also shows you just how simple it is to incorporate the most important nutrients into your diet with a selection of 30 easy and delicious recipes.

© TJ Waterfall 2021 (P) Penguin Audio 2021
Genre
Fitness and diet, Dietetics and nutrition, Vegan Cookery and veganism, Men's health, Complementary medicine, Weightlifting, Weight training, Sports injuries and medicine
Listen to a sample
A science-based argument to assert that a vegan diet if properly adhered to, can make you fitter, enhance athletic performance, help you lose weight and is healthier than the alternatives
An informative and interesting read regardless of whether you are an elite athlete or just want to improve physical endurance and overall wellbeing. Holding four Guinness world records in marathon and ultra-running and being vegan for almost five decades, this book has really refreshed my attitude towards nutrition and brought many new perspectives and ideas to my plant-based lifestyle. I have taken on board many of its recommendations and suggestions for my own training and nutritional needs. A definite 'must read' for anyone interested, curious or already invested in plant based living and thriving!
This book is brilliant. I've been involved in rugby as a player and coach at the highest level for over 22 years and this book provides real insight and evidence into how a plant-based nutritional program can be a relevant and powerful alternative for athletes. In my experience there have been too many barriers and misinformation that hinder an athlete's nutritional choices and the viable options available. This book blasts through the confusion and provides a clear and pragmatic pathway to a healthy and robust plant-based lifestyle that will only enhance an individual's competitive performance. Every athlete, coach, trainer and medical practitioner in all sporting organisations should read this book and utilise the insights it offers
TJ is a fantastic writer and authority on plant-based nutrition for athletes. The Plant-Based Power Plan is packed with fresh knowledge, backed by the latest scientific research. Whether you're looking to kickstart a healthier lifestyle or take your training to the next level, this book has you covered
The Plant-based Power Plan is a thoroughly researched and brilliantly informative guide, providing the fundamentals behind achieving optimal health and physical performance through the power and simplicity of plant-based foods. TJ shares valuable insight into his work helping elite sportspeople excel in their respective disciplines; offering tried-and-tested guidance for optimising nutrition to enhance health and performance. TJ has done such an excellent job at breaking down stereotypes, providing evidence-based recommendations, and sharing simple and delicious plant-based recipes. This book is full of value for athletes and fitness enthusiasts alike, as well as anyone looking to improve their health through a plant-based diet
If you want to know about plant-based living, this book sets that out very clearly: the why and the how, entirely based on science. It goes further than diet, reaching into issues of stress and sleep - this is a holistic lifestyle guide, from a scientist not a guru
This well-written, well-researched book makes it absolutely clear that a plant-based diet is best for your health, your body, and your mind. Highly recommended!
Any athlete serious about their performance should consider a plant-based diet, and this book is brim full of the information you need to eat your way towards your full potential